The 1975 cancels shows in Jakarta, Taipei after taking same-sex stance in Malaysia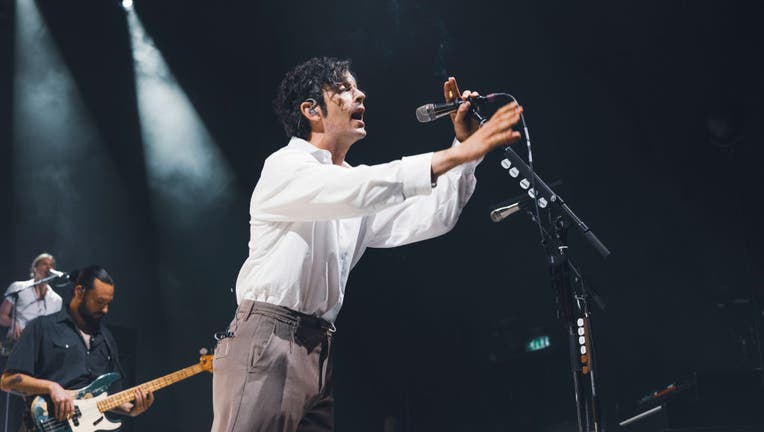 article
JAKARTA, Indonesia (AP) - British pop rock band The 1975 announced on Sunday it was canceling its shows in Jakarta and Taipei after the Malaysian government cut short a music festival in the wake of the band's lead singer slamming the country's anti-gay laws and kissing a male bandmate during their performance.
The 1975 was scheduled to have a performance at We The Fest, Indonesia's annual summer music festival, in Jakarta on Sunday night, part of their 2023 Asia tour.
"The 1975 regret to announce that their forthcoming shows in Jakarta and Taipei will no longer be going ahead as planned," the group said in a statement posted on We The Fest's social media platforms on Sunday. They added that the decision was not made lightly "but unfortunately due to the current circumstances, it is impossible to proceed with the current shows."
RELATED: 48-hour 'drag-a-thon' breaks world record, raises $300K for LGBTQ charity
Indonesia, the world's most populous Muslim nation, does not prohibit LGBTQ rights except in the conservative Aceh province.
Matt Healey, the lead vocal of The 1975, used profanity in his speech criticizing the government's stance against homosexuality, before kissing bass player Ross MacDonald. Footage of the incident was posted on social media and sparked a backlash in predominantly Muslim Malaysia.
Malaysia's Communications and Digital Minister Fahmi Fadzil slammed Matty Healy's conduct late Friday and said in a Facebook post that homosexuality is a crime in the country punishable by up to 20 years in prison and caning.
It wasn't the first time that Healy used the stage to defend lesbian and gay rights. In 2019, he kissed a male fan during a concert in the United Arab Emirates, which also outlaws homosexual acts, according to media reports.