Wanted man arrested after telling police they 'gotta be quicker than that' on Facebook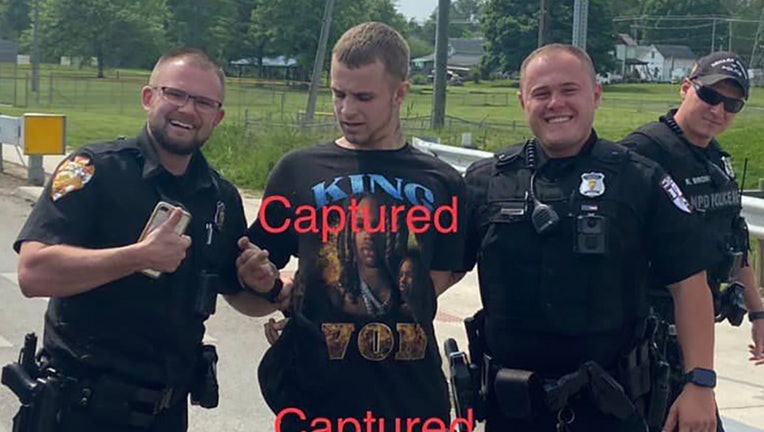 article
A wanted Ohio man had a message for police when they posted his photo on social media in an effort to catch him: "you gotta be quicker than that."
It turns out, they were.
Police in Newark, Ohio, said Tanner Rhinehart had multiple warrants out for his arrest when they shared his photo on their Facebook page May 15. Rhinehart thought it wise to comment on the post.
"Y'all almost had me the other day you gotta be quicker than that," Rhinehart said on Facebook.
Ten days later, Rhinehart was captured by officers after jumping in a river to try and evade them. The arresting officers were all smiles at the scene, and police even tagged Rhinehart's Facebook profile in their update.
READ MORE: TikTok, social media trends push performance crimes into US spotlight
Rhinehart, meanwhile, was listed as a "top fan" on the police department's Facebook page. 
"Guess Tanner had to be 'quicker than that,'" an amused commenter said in response.
"If 'we got the last laugh' was a photograph," another said.