Video shows moped driver struck, dragged in Tampa hit-and-run; suspect still at large: TPD
TAMPA, Fla. - The Tampa Police Department has released video showing a hit-and-run resulting in serious injuries to a man earlier this month.
According to TPD, the hit-and-run occurred on October 12 in the area of N. 15th Street and E. 26th Avenue, right outside Ybor Grocery. The suspect vehicle, a possible gold Toyota Rav 4, struck and injured a man driving a motor scooter.
GRAPHIC VIDEO WARNING
The victim, Jonny Fitzcharles, was taken to the hospital with serious but non-life-threatening injuries.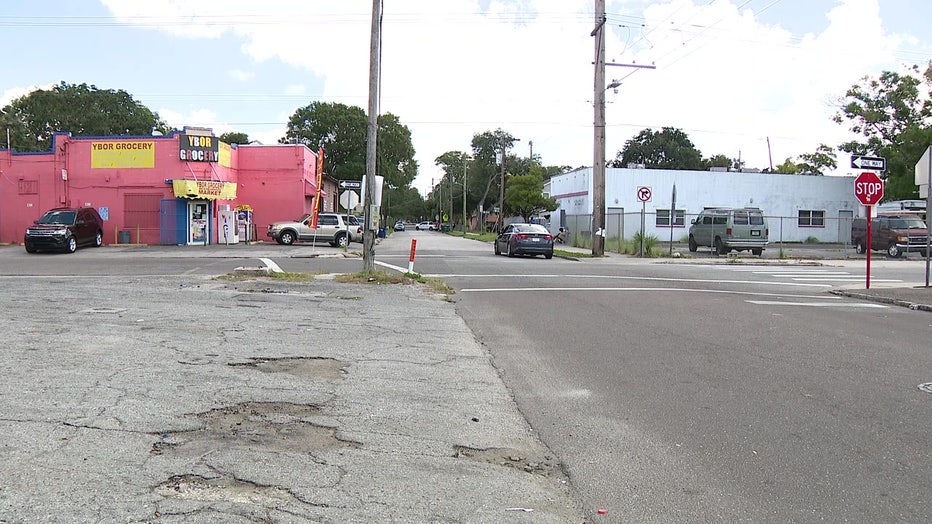 READ: Tampa rebounded from pandemic faster than any city in the country, industry report says
As shown in the video, the driver can be seen rolling through a stop sign, slamming into him and then dragging him a few hundred feet before stopping. She can then be seen getting out of the SUV, looking at Fitzcharles a few times and then getting back in and driving away.
Police described the driver as a black female, about 5'6" weighing 160 pounds with long black braids, and wearing a black t-shirt with white writing and blue jeans.
"If she saw me, she could have seen how scared I was, and to just walk away form that was obviously unthinkable. I can't put it into words," Fitzcharles told FOX 13.
Fitzcharles said he thought for sure he wasn't going to make it.
"That's what I was screaming at the scene was, 'I'm going to die. Just somebody tell me, am I going to die? Yes or no?'" he recalled, adding he knows how fortunate he is to have survived. "It's been a weird week of saying the word 'lucky.' Like that is not a word I expected to say, but I really am, all things considered."
Fitzcharles said his injuries were bad, including several broken bones and a lot of cuts and scrapes, but not life-threatening. He does, however, have a long road to recovery ahead of him and his family started an online fundraiser to help cover the costs.
TPD reported that investigators are continuing to gather more evidence and actively developing leads in the active case. Police are asking anyone with information to call them at 813-231-6130.