Study suggests screen time for toddlers linked to developmental delays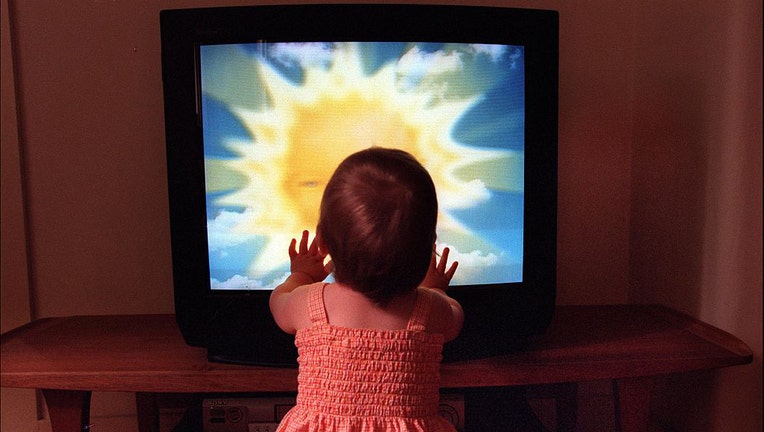 article
Giving kids screen time via the TV, phone, or tablet may seem like a mild source of entertainment to keep them distracted, but it could impact their development based on a recent study. 
In a report published in the medical journal JAMA Pediatrics, researchers suggest that toddlers with too much exposure to screens, including television, computers, tablets, and smartphones, are susceptible to developmental delays.
To collect data, researchers conducted the study with 7,097 children and measured how many hours per day kids were on screens.
RELATED: Outdoor play could reduce negative impacts from screen time in young children, study finds
The kids and their mothers were recruited from 50 obstetric clinics and hospitals to participate in The Tohoku Medical Megabank Organization cohort study in Japan between July 2013 and March 2017.
Researchers tested the number of hours children were on screens each day at age 1, and how they performed in developmental areas like communication skills, fine motor skills, personal and social skills, and problem-solving skills at ages 2 and 4. Both methods were based on self-reports by their moms.
Results from the study revealed that 1-year-old kids who had one to four hours of screen time per day were at a higher risk of developmental delays in communication, fine motor, problem-solving, and personal and social skills by 2 years old.
According to the study, children aged 2 who watched up to four hours of screen time each day were three times more likely to have developmental delays in communication and problem-solving skills.
Kids who spent four or more hours on screens were at a higher risk of having underdeveloped communication skills, underdeveloped personal and social skills, and inadequate motor skills by the time they were 2 years old. The study noted that by age 4, the risk remained for communication and problem-solving areas. 
While the study offers one perspective on screen time and developmental delays, researchers concluded that their data should be considered separately in future discussions on screen time and child development.
The American Academy of Pediatrics (AAP) recommends babies younger than 18 months shouldn't have screen time. The exception to this rule is video chatting with grandparents or other family members or friends, which is considered quality time interacting with others.
According to the AAP, toddlers 18 months to 24 months old can start to enjoy some screen time with a parent or caregivers, explaining that children this age can learn when an adult is there to reinforce lessons.
This story was reported from Washington, D.C.