These are some of the strange objects that get stuck in people's bodies, according to CDC data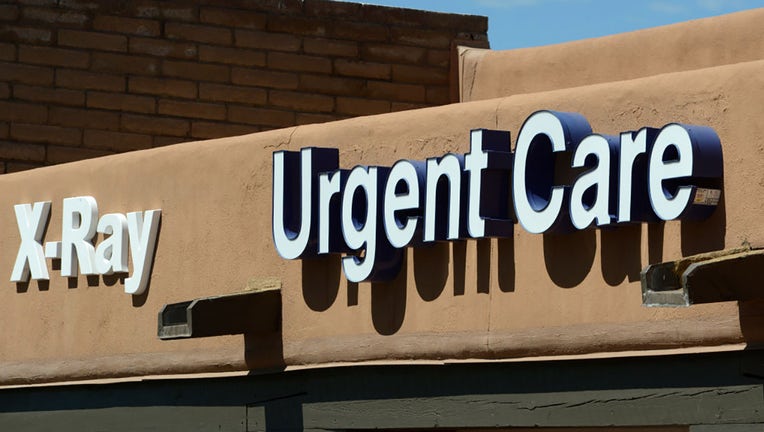 article
Magnets, chargers, lollipops and orange peels are just some of the surprising objects that people got stuck in their bodies in 2021, according to reports from the U.S. Consumer Product Safety Commission's (CPSC) database.
Foreign objects lodged in people's bodies was the ninth leading cause of unintentional injuries that led to emergency room visits in 2021, according to data from the Centers for Disease Control and Prevention (CDC) — with nearly 278,000 U.S. adults seeking care.
"Foreign objects being stuck in strange places is predictable at No. 9, when you consider that more than half are sex toys," Dr. Marc Siegel, clinical professor of medicine at NYU Langone Medical Center, told Fox News Digital about the data.
ER VISIT TIMES: HERE'S HOW LONG PATIENTS SPEND IN EMERGENCY ROOMS IN EACH STATE
"But there is also the factor of people absentmindedly poking themselves with objects, especially in the nose, ears and mouth," he said. 
"Serious injury can result."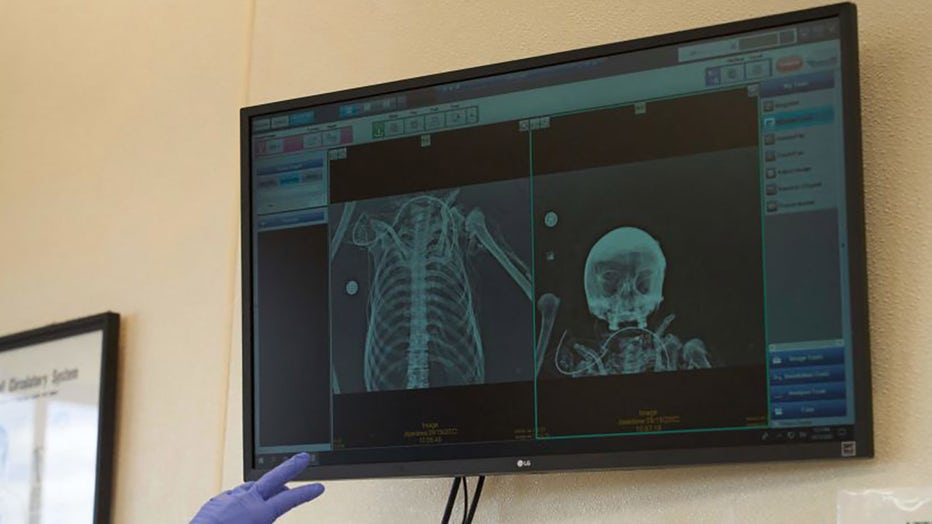 FILE - A doctor points at x-rays of patient in Laredo, Texas, on October 12, 2022. (Photo by ALLISON DINNER/AFP via Getty Images)
Siegel said he once treated a 10-year-old patient who had a clogged nasal passage that was causing the child a lot of pain. 
"It took me a while to figure out that he had stuck a battery up there," he said.
"Luckily, it didn't leak," he added — "and we were able to get it out."
SPIDER CRAWLS OUT OF WOMAN'S EAR IN 'TRAUMATIC' EXPERIENCE AS TIKTOK VIDEO GOES VIRAL: 'CRYING, THROWING UP' 
In December 2022, a blogger on Defector listed some of the specific foreign objects found in the CPSC database, classified by orifice.
Some of the items that were lodged in people's ears included a cufflink, wet tissues, a plastic sword, an insect, a rock, a lollipop, a charger, a piece of ice cream cone, a pushpin, a pencil eraser and a Battleship game piece.
Liquid items placed in the ear included shoe glue (added instead of ear drops), lighter fluid, candle wax and hydrogen peroxide.
Some of the foreign objects put into noses included gum wrappers, a used match, magnets, rice, candy hearts, yarn, jewels, gummy worms, orange peels, an LED light, flowers, cheese, popcorn kernels and glue.
The unintentional swallowing of items results in a high number of ER visits. 
COVID-19 PANDEMIC HAS CAUSED 'COLLECTIVE TRAUMA' AMONG US ADULTS, NEW POLL SAYS
Some of the ingested foreign objects included a steak knife, a small flashlight, a glue stick, pet toys, coins, office supplies, cigarettes, aluminum foil, hair clips, keys and darts.
Men and women also visited the emergency room after inserting items into their genitalia. 
For men, some of the foreign objects included sex toys, beads, paper clips, coins, a car key, a pencil, a nail, a ceiling fan chain, a cell phone charger and a wooden spoon.
For women, some items included coins, a screw, a pen, a drumstick, a flashlight, a drinking cup, a golf ball, a nail polish bottle and even a spatula.
Some of the items that were placed in rectums included sex toys, spoons, magnets, bottles, crayons, wrenches, action figures, a vegetable peeler, candles, a fishing pole and an ice-cream cone.
CLICK HERE TO SIGN UP FOR OUR HEALTH NEWSLETTER
A July 2023 study published in the American Journal of Emergency Medicine found that nearly 4,000 people are hospitalized each year due to having foreign objects stuck in their rectums.
CLICK HERE TO GET THE FOX NEWS APP
"Orifices are not made for foreign object intrusion unless it's a doctor doing it for investigative medical purposes," said Dr. Siegel.