SC prisoner faces 2nd life sentence for using cellphone to arrange killing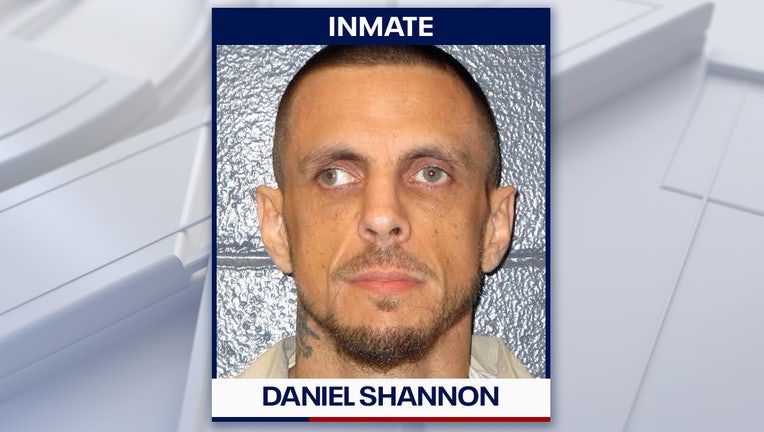 article
COLUMBIA, S.C. - A South Carolina prisoner serving a life sentence for murder orchestrated killing a man he thought robbed a drug runner for a methamphetamine ring the inmate was running from behind bars, federal prosecutors said.
Daniel Allen Shannon was sentenced to life in federal prison earlier this month for the killing, but the only way he will end up in federal custody is if he is released from his life-without-parole sentence in state court from a 2001 murder.
Shannon ran his drug ring from prison using contraband cellphones. The director of South Carolina's prisons has spent more than nine years trying to convince the federal government to allow states to jam cellphone signals inside prison walls.
"This is yet another example of prisoners using contraband cellphones from behind state prison fences to continue committing crimes," South Carolina Department of Corrections Director Bryan Stirling said.
Stirling has plenty of examples. There was a 2018 gang riot — orchestrated through illegal cellphones — that ended with seven prisoners killed. A state prison guard was ambushed and seriously injured in a hit planned and ordered from inside the prison.
And there has been an extortion ring where inmates trick people outside into sending nude photos of themselves, then the solicitors claim to be underage and demand money to not go to police. Stirling has appeared with the parents of a man who died by suicide after being targeted by that scam.
Shannon, 43, pleaded guilty in federal court earlier this year to conspiring to distribute methamphetamine. A judge linked the 2019 killing of Cletis "Eddie" Baker in Kershaw County to the drug ring and accepted the proposed life sentence, according to a statement from the U.S. Attorney's Office.
Shannon ordered Baker killed because he thought Baker stole from one of his drug couriers. Baker was shot in a drug house, which was then burned to the ground. His body was dumped several miles away, prosecutors said.
Shannon ran a large drug ring in Lancaster and Kershaw counties with nearly a dozen co-defendants listed in his case. At his guilty plea, a judge also ordered Shannon to forfeit more than $127,000 in cash.
"We will not sit by as inmates use these phones to perpetrate violence, drug trafficking, sex crimes, and fraud," U.S. Attorney for South Carolina Adair Boroughs said.
Shannon has been in prison since 2003.
In 2001, he and a friend followed a Lexington County restaurant manager home after closing, kidnapped the man and forced him back to the restaurant to steal money. The victim was taped to a chair, shot five times in the head and left for the morning crew to find, authorities said.
During his 20 years behind bars, Shannon has tried to escape three times. Over the past eight years, he has faced discipline for breaking prison rules 23 times, including nine times for having a cellphone, according to prison records.
In 2012, Shannon sued the prison system and employees, saying he was unfairly placed in maximum security because he ran a credit card fraud ring, threatened prison employees in letters to his family and friends, was a gang member and had the home addresses and phone numbers of prison workers in his cell. He said got the numbers through public records.
The suit was eventually dismissed because Shannon stopped responding, but not before he filed dozens of pages, saying his free speech rights were violated because he was punished for what he termed complaints, not threats, toward prison workers and a refusal to take his word that he had renounced his gang affiliation.
"The hardships I am suffering is atypical, and significant in relation to the ordinary incidents of prison life," Shannon wrote in one court filing. "I am being treated like a mass murderer."