Ruja Ignatova: 'Cryptoqueen' on FBI's Most Wanted list scammed investors, went on the run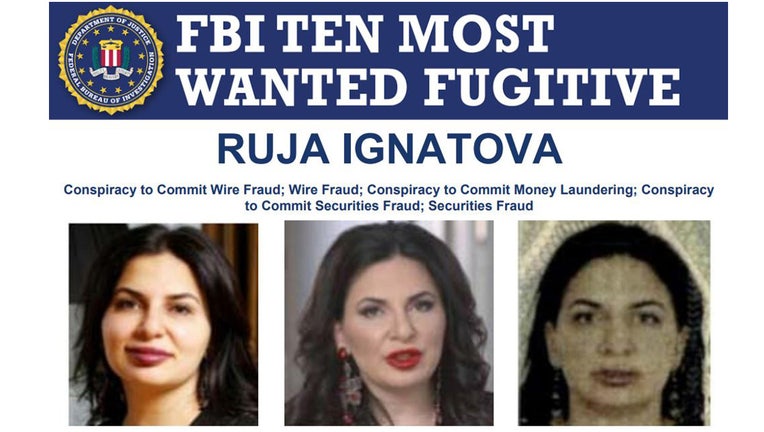 article
A self-proclaimed "cryptoqueen" accused of defrauding investors out of billions of dollars is on the FBI's Ten Most Wanted Fugitives List.
Bulgarian-born Ruja Ignatova is only the 11th woman to ever make the list. She's been missing since October 2017, when she boarded a plane from Bulgaria to Greece two weeks after the U.S. charged her with fraud. The FBI is offering up to a $100,000 reward for information leading to her arrest.
According to the FBI, Ignatova and her partner founded OneCoin in 2014. OneCoin was billed as a virtual currency that would eventually be the "Bitcoin killer." Though marketed as a cryptocurrency, it was never mined using computers and there was no public and verifiable blockchain. The value of OneCoin was not set by supply and demand, but by its operators, prosecutors said.
The cryptocurrency created by Ignatova and her partner, Karl Sebastian Greenwood, was actually worthless. Prosecutors said it was one of the largest international fraud schemes in history, with victims losing more than $4 billion.
READ MORE: FTX founder Sam Bankman-Fried pleads not guilty to fraud
Ignatova and Greenwood reportedly promoted a multi-level marketing, or pyramid scheme, strategy, urging investors to sell packages to their friends and family.
FBI Special Agent Ronald Shimko, one of the case investigators, said Ignatova targeted people who likely didn't understand cryptocurrencies, but were moved by Ignatova's resume and marketing skills.
On Oct. 12, 2017, federal prosecutors charged Ignatova in the Southern District of New York and issued a warrant for her arrest. Two weeks later, on Oct. 25, Ignatova boarded a plane from Sofia, Bulgaria, to Athens, Greece, and hasn't been seen since.
Prosecutors added more charges against Ignatova in February 2018, charging her with one count each of conspiracy to commit wire fraud, wire fraud, conspiracy to commit money laundering, conspiracy to commit securities fraud, and securities fraud.
"There are so many victims all over the world who were financially devastated by this," Shimko said in a prepared statement. "We want to bring her to justice."
READ MORE: Deutsche Bank, JPMorgan Chase deny benefiting from Epstein's sex trafficking
Ignatova is 42 years old and had brown eyes and dark brown to black hair at the time of her disappearance, but investigators believe she may have had plastic surgery to alter her appearance.
Ignatova speaks English, German and Bulgarian. She may be traveling on a fraudulent passport and has known connections to Bulgaria, Germany, Russia, Greece, and the United Arab Emirates.
Shimko said Ignatova lived a "lavish lifestyle" before she went missing.
Anyone with information is asked to contact their local FBI office or the nearest American Embassy or Consulate. You can also report tips anonymously online at tips.fbi.gov.