Rapper MoneySign Suede dead at 22 after California prison stabbing in shower, lawyer says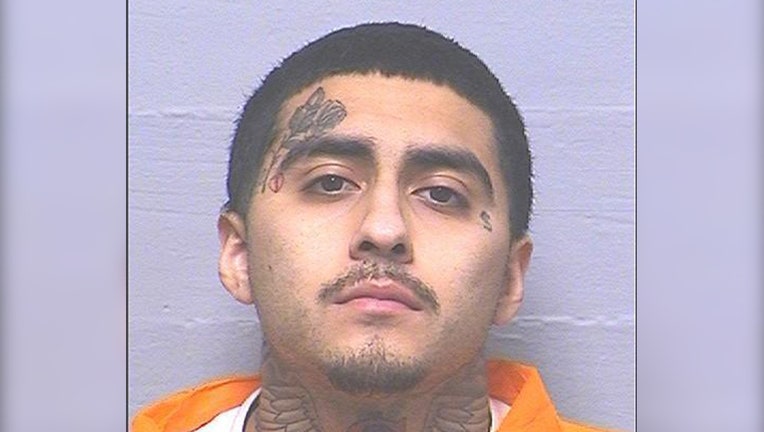 article
SOLEDAD, Calif. - MoneySign Suede, a Mexican American rapper who amassed millions of streams for his music, has died. He was 22 years old. 
The musician, whose real name was Jaime Brugada Valdez, was killed on Tuesday in a California prison, the California Department of Corrections and Rehabilitation (CDCR) said in a press release.
On April 25, correctional officers responded when Brugada Valdez was not accounted for in his cell after a regular institutional count. During the search, the 22-year-old was found unresponsive in another area of the housing unit with injuries "consistent with a homicide." 
CDCR said staff quickly initiated life-saving measures and summoned emergency services to transport Brugada Valdez to an on-site medical facility for treatment, where he was pronounced dead. 
RELATED: Jerry Springer, iconic talk show host, dead at 79
The Correctional Training Facility (CTF) officials are investigating the death of Brugada Valdez as a homicide, and the Monterey County Coroner will determine Brugada Valdez's official cause of death. 
The rapper's attorney, Nicholas Rosenberg, told the Los Angeles Times that he was informed Brugada Valdez died due to "a stabbing to the neck" in the shower. He also said that the rapper had been attacked in prison prior to Tuesday's incident.
Fans paid tribute to the "Back to the Bag" rapper on social media Wednesday. On Brugada Valdez's official Instagram account, someone acknowledged that the messages of condolences being sent out to the rapper's family were being received and appreciated.
"People are very shocked," Rosenberg told the Times. "He was a very popular guy, very mild-mannered. People loved him."
Brugada Valdez was sentenced in December to serve two years and eight months for the possession/owning of a firearm by a felon or addict as a second-striker, along with a one-year and fourth-month sentence for possession/owning a firearm with a conviction of a violent felony, which was to be served concurrently to the first conviction.
Brugada Valdez signed to Atlantic Records in 2021, and released his most recent album "Parkside Baby" last September, the Times said.
This story was reported from Los Angeles.