Ohio police chief arrested in Florida after allegedly assaulting homeless man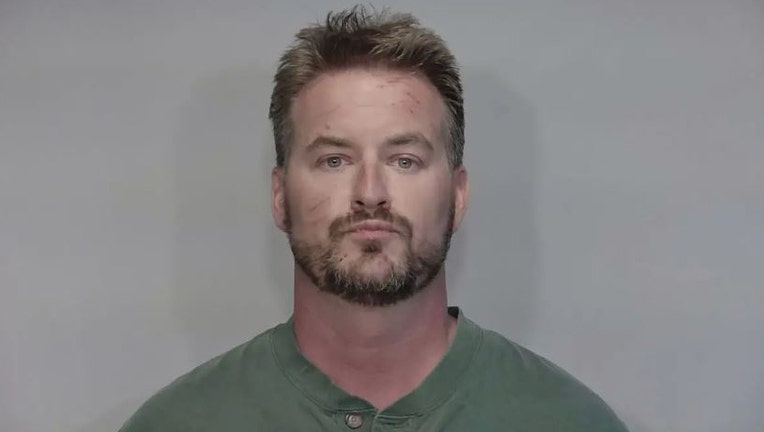 article
A police chief from a small village in Ohio was arrested in Florida after allegedly attacking a homeless man last week.
Boston Heights Police Chief Chad McArdle, 40, was charged with misdemeanor-level battery early on Friday morning. He was arrested by police officers in Key West.
According to an arrest report obtained by Fox News Digital, a taxi driver called police at around 1 a.m. and told them that a shirtless man was banging on his door. The man, who was identified as McArdle, told the driver that he was stabbed and that people wanted to kill him before laying down and crying on the sidewalk.
Key West police soon arrived and found McArdle, who appeared lost and stressed. He told officers that he was pushed and dragged into a vehicle and stabbed by two suspects, but police could not find any stab wounds.
MIAMI-DADE POLICE DIRECTOR IN STABLE CONDITION AFTER REPORTED SHOOTING INCIDENT
"Mcardle [sic] could not describe the stick or which of the two males stabbed him…[he] stated that he was able to grab the stick from the male and stabbed the male in the throat with that stick; Mcardle [sic] said that the man was probably dead now," the police report read.
Police noted that there was no blood on McArdle's hands and believed he was giving contradictory information.
Officers later found a homeless man who was lying on the ground in the alley. The man reported that he was attacked.
FLORIDA POLICE SHOOT, KILL SUICIDAL KNIFE-WIELDING WOMAN WHO CHARGED AT THEM: POLICE
"[The victim] said he was standing in the alley, and the unknown male kicked him in the back," the arrest report read. "[The victim] said he fell to the ground and that an unknown male kicked him in the back several times."
The homeless man later told police that he recognized McArdle was the man who kicked him. McArdle's shoes were also found in the alley.
"To be noted, that no evidence was found during the investigation that could prove Mcardle's [sic] statements," police said.
Fox News Digital reached out to the Village of Boston Heights for a statement, but has not heard back.