North Carolina Zoo mourns the loss of beloved polar bear weeks before 20th birthday
ASHEBORO, N.C. - The North Carolina Zoo is mourning the loss of a male polar bear weeks who died weeks before his 20th birthday. 
The bear, named Payton, died October 25. His cause of death is still being investigated. 
Zoo officials said Payton was being transferred to the Louisville Zoo in Kentucky for its polar bear breeding partnership. Payton was accompanied by a care team. 
RELATED: Polar bear sisters caught on camera having pool party at Washington zoo
At the start of the transfer, Payton was fine. However, two hours away from the North Carolina Zoo, the care team found Payton non-responsive.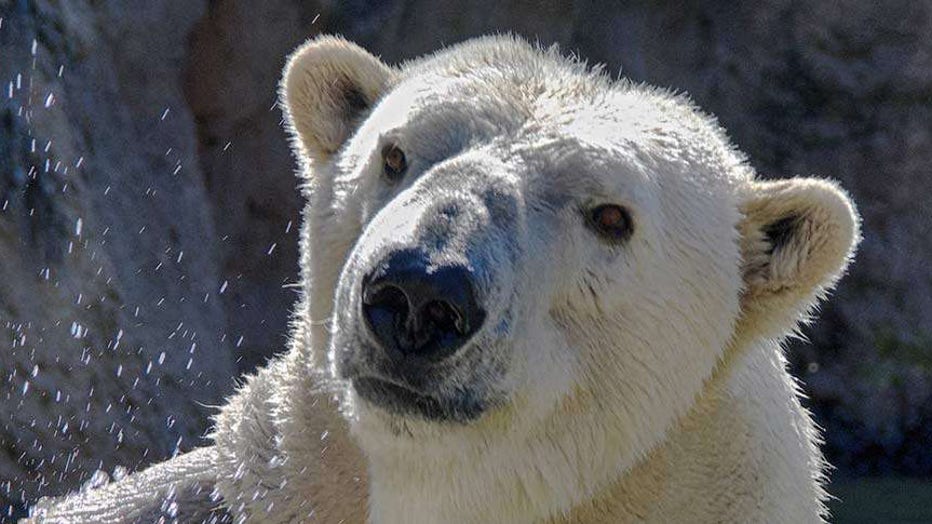 Payton the polar bear. (Credit: North Carolina Zoo)
Payton was then transported to an animal veterinarian, who had confirmed that he had died. 
Payton was taken back to the North Carolina Zoo where a necropsy was performed. 
"The necropsy indicated some evidence of cardiac disease, a tumor on his adrenal gland as well as some moderate osteoarthritis in keeping with his advanced age," Dr. Jb Minter, the Zoo's Director of Animal Health said in a news release. "Tissue samples will be sent to outside laboratories for further testing to help determine the cause of his death."  
The zoo said Payton came to North Carolina in January 2021 to be a mate for a female polar bear. He was previously at the Memphis Zoo and born at Brookfield Zoo Nov. 8, 2003. 
"He was the best boy bear. His trust was worth the effort to earn and it was a privilege and honor to have earned that. He loved training and interacting with his keepers and vet techs and his trust in us really shined with his willingness to work with us on his own health care," Polar bear keeper Melissa Vindigni said. " learned so much from him and I was blessed to work with him. I will never forget the things he taught me." 
This story was reported from Los Angeles.