New North Carolina congressman says Cawthorn didn't forward casework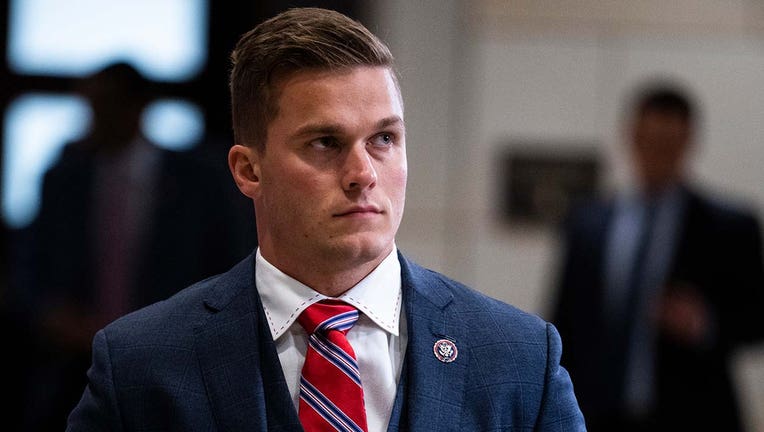 article
ASHVILLE, N.C. - New U.S. Rep. Chuck Edwards of North Carolina says the office of his predecessor, Madison Cawthorn, left Edwards' staff unaware of pending constituent requests and government casework before Cawthorn formally left the seat.
Edwards was officially sworn-in over the weekend as a House member representing the 11th Congressional District. Edwards defeated Cawthorn, a pro-Donald Trump firebrand, in the Republican primary last May.
In a news release on Monday, Edwards asked anyone with outstanding or unfinished casework to contact his office because it lacks such information. According to Edwards, Cawthorn's office didn't transfer official constituent casework — standard practice for a seat transition — by a Dec. 23 deadline.
"Repeated attempts to reach Congressman Cawthorn and his staff were made over the past month, but no response or action was provided," the news release said.
Cawthorn, who won the 11th District seat in 2020 at age 25, didn't respond to a text seeking comment Tuesday.
Cawthorn's two years in office were marked by a series of political and personal errors, including stops by police while driving; being caught with guns at airport checkpoints; calling Ukrainian President Volodymyr Zelenskyy a "thug;" and the release of videos showing him in sexually suggestive poses.
RELATED: Rep. Madison Cawthorn loses primary battle after series of controversies
He wrote last week on a social media post that he had moved to Florida. State Board of Elections data shows Cawthorn registered to vote in a western North Carolina county and that he voted on Election Day in November. It wasn't immediately clear if Cawthorn intends to reside permanently in Florida.