Musician Otis Taylor gets high school diploma more than 50 years after being expelled for hair
DENVER, Colo. - The year was 1966 – decades before laws were enforced banning racial hair discrimination –  when musician Otis Taylor was expelled from a Denver high school because of the length of his hair. 
"I heard rumors that some kids were getting kicked out of school for long hair," Taylor, a notable Trance Blues artist, told FOX Television Stations. "I was a little different, but I wasn't a troublemaker, you know. I was just to myself." 
Just a few months before graduating from Manual High School, Taylor said they gave him an ultimatum – cut his hair or leave.
"Well, bye," Taylor recalled of that day, adding, "I'm going to go to Sunset Strip – be a rock star."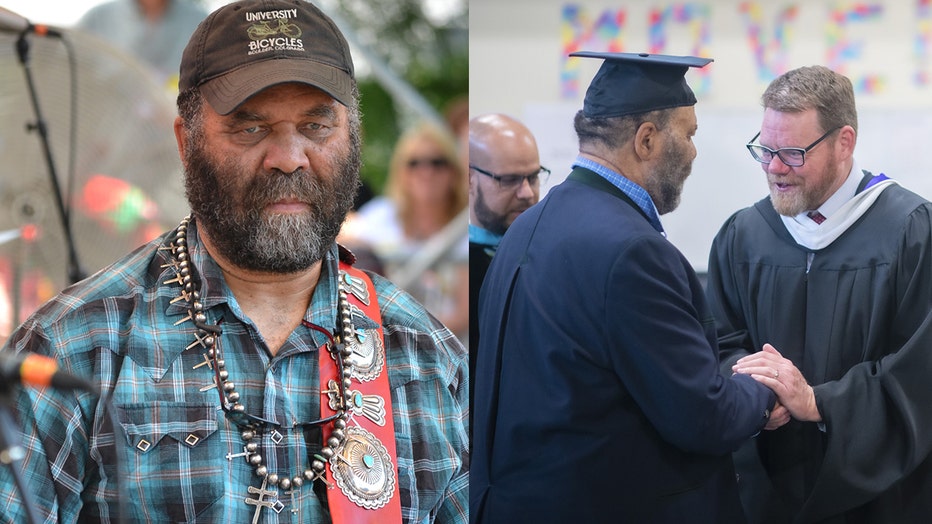 Otis Taylor receives high school diploma. (Credit: Joe Kessler [Left], Evan Semon Photography [Right])
The newly enacted CROWN Act, which stands for Creating a Respectful and Open World for Natural Hair, is a law that prohibits race-based hair discrimination in schools and workplaces. It is currently a law in 20 states including Colorado. 
Taylor, 74, said the school wanted to right a wrong, choosing to give the musician an honorary diploma more than 50 years after being expelled.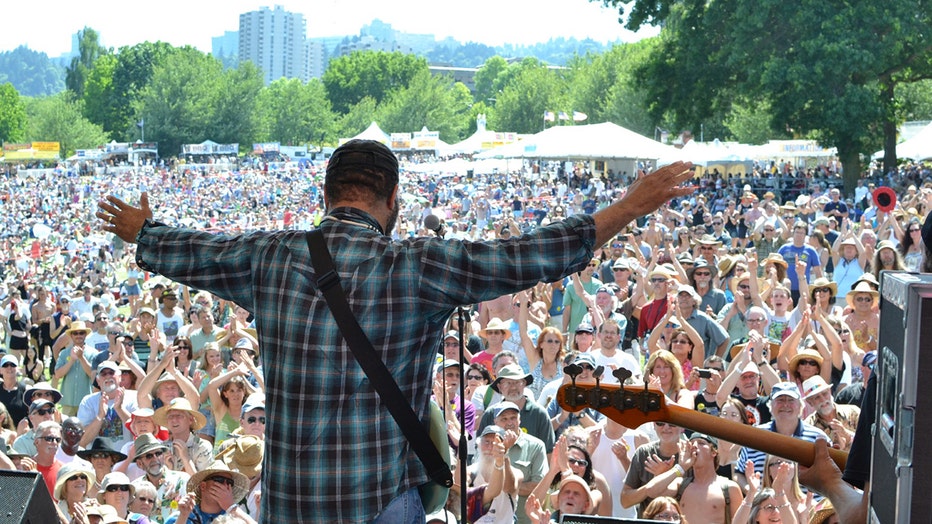 Otis Taylor performs in front of large crowd. (Credit: Joe Kessler)
"They handed me a diploma and I shook hands, and that kind of stuff," Taylor continued, calling the experience surreal and even weird.
But despite not receiving a diploma in 1966, Taylor said it didn't stop him from learning and having a career.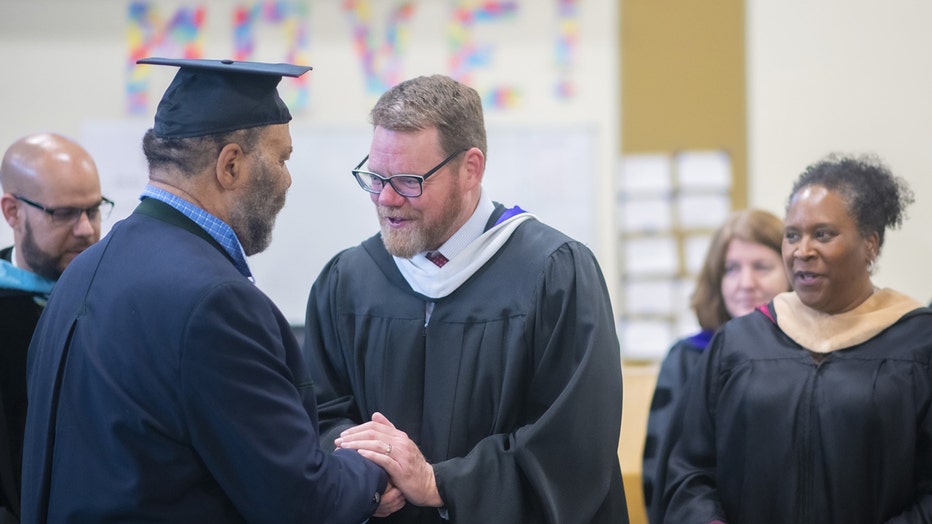 Otis Taylor receives honorary high school diploma decades after being expelled from his high school in Denver, Colorado. (Credit: Evan Semon Photography)
The award-winning musician recently released his 15th album titled "Banjo…" which was recorded in Boulder. His music has also been featured in several movies and television shows including "Public Enemies" directed by Michael Mann, "Shooter" and FX's "Justified." 
RELATED: WWII vet, 101, 'finally' walks at graduation 80 years after having to miss ceremony amid global war
"I've been lucky," he added.
This story was reported from Los Angeles.