Atlanta shooting: Deion Patterson, what we know about suspect
ATLANTA - Atlanta Police has confirmed the suspected shooter in Wednesday's deadly shooting at a Midtown Atlanta's Northside Hospital has been apprehended and charged.
Authorities with the Atlanta Police Department say the suspected shooter is Deion Patterson. The 24-year-old former member of the Coast Guard is accused of killing one woman and hospitalizing four other women inside the Northside Medical building on the 1100 block of West Midtown Street.
He was charged with murder and four counts of aggravated assault and is expected to stand trial in Fulton County.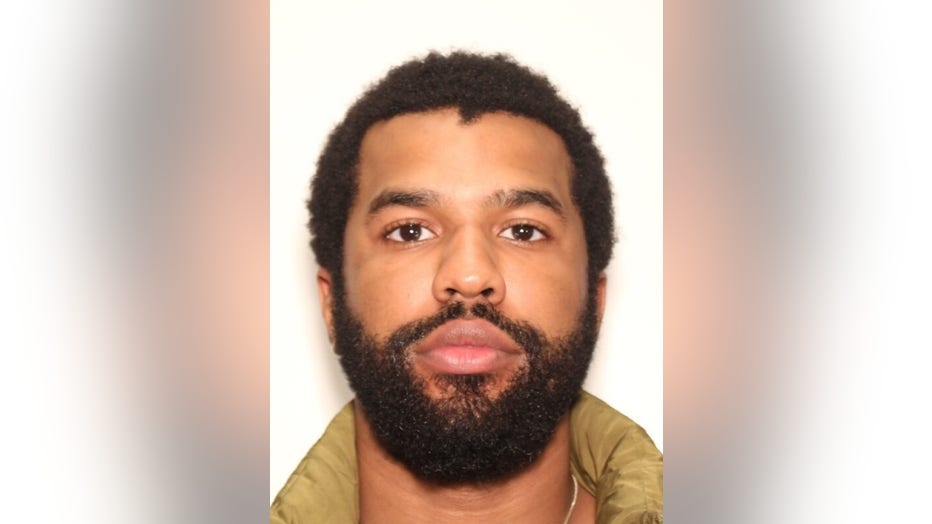 Deion Patterson (Atlanta Police Department)
In a statement to FOX 5, officials have confirmed Deion Patterson was a former Coast Guardsman who entered the service in July 2018. He was discharged from active duty in January. At the time he was serving as an Electrician's Mate Second Class. 
In surveillance photos shared by police, the suspect was seen wearing dark pants and a light-colored hoodie with the hood pulled up. In most of the photos he has a mask on, but in one, taken in one of the building's elevators, the mask is off revealing what appears to be facial hair. Patterson also appears to be wearing a bag across his front.
GET THE LATEST UPDATES OF THE ACTIVE SHOOTER SEARCH
(Atlanta Police Department)
At 2:46 p.m., police shared a photo of Patterson's face, showing a man with brown eyes, black hair, and a full black beard.
Police say no additional shots were fired since the shooting happened shortly after noon Wednesday.  
Patterson was arrested at the Waterford Place condo complex under construction near Truist Park. Police say they seized a handgun at that time.
In an interview with the Associated Press, Minyone Patterson, Deion's mother, said he had "some mental instability going on" from medication he received from the Veterans' Affairs Health System.
She said her son wanted to be on a medication for anxiety and depression, but the VA would not give it to him because it would be "too addicting."
The Coast Guard put out a release saying it's aware of the allegations against Patterson.
"Our deepest sympathies are with the victims and their families," the release read.
Investigators have not yet released any information about a possible motive in the shooting.