Michigan State University shooting opens wounds for Oxford shooting survivors who attend MSU
EAST LANSING, Mich. (FOX 2) - Monday's deadly shooting on the campus of Michigan State University unearthed memories of the Oxford High School shooting, especially for students who attended Oxford and now go to MSU.
"As a representative of Oxford, Mich., I cannot believe that I am here doing this again 15 months later," Rep. Elissa Slotkin said. "I am filled with rage that we have to have another press conference to talk about our children being killed in their schools."
One mother discussed the trauma her daughter is experiencing after living through her second school shooting – first at Oxford and now at MSU.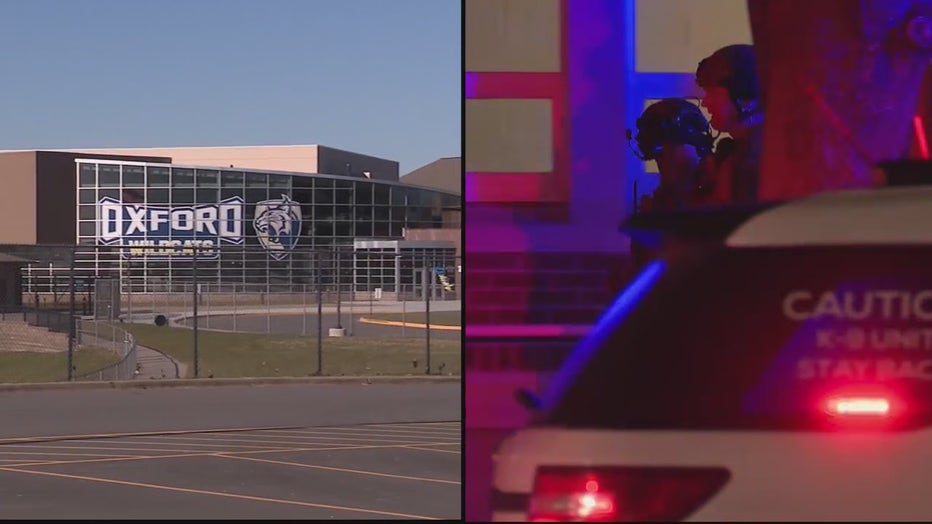 "She witnessed 20 shots being fired. She lives right across from the Union. She heard the screaming, and she called me right away," the mother said. "She's got a little PTSD from the Oxford shooting, and she's just devastated and so scared right now."
MSU shooter Anthony McRae shot students at both Berkey Hall and the MSU Union before later turning the gun on himself off campus. Three students were killed, and five others were hurt. 
Read: MSU shooter ID'd as 43-year-old man with no connection to school
"For me, the most haunting picture of last night was watching the cameras pan through the crowd and seeing a young person wearing an 'Oxford Strong' sweatshirt – the sweatshirts that were handed out after those kids lived through a school shooting 15 months ago," Slotkin said. "We have children in Michigan who are living through their second school shooting in under a year and a half." 
The mother of the Oxford alumna said she was 3 ½ hours away from Oxford when that shooting happened, and Monday night, she was three hours away from East Lansing. Both times she felt helpless and like she was living the same thing over yet again.
"Same scenario. I feel like it's a nightmare happening all over again," she said.
MORE: Resources available to students after MSU shooting
While speaking at a press conference Tuesday, Slotkin said it is time to have a conversation about what is happening.
I would say that you either care about protecting kids or you don't. You either care about having an open and honest conversation about what is going on in our society or you don't," she said. "Please don't tell me you care about the safety of children if you are not willing to have a conversation about keeping them safe in a place that should be a sanctuary."