McDonald's to debut new spinoff restaurant concept called CosMc's next year
McDonald's is working on a spinoff restaurant. It's called CosMc's. 
CEO Chris Kempczinski told analysts on an earnings call Thursday that the small-format concept restaurant will have "all the DNA of McDonald's, but its own unique personality." 
The name of the new restaurant stems from a six-armed alien character that appeared in the company's advertisements from the 1980s. 
The fast food giant will debut the new concept in a "small handful of sites in a limited geography beginning early next year," a McDonald's spokesperson told FOX Business. 
MCDONALD'S GETS SALES BOOST FROM GRIMACE, HIGHER MENU PRICES
Kempczinski didn't elaborate on the company's plans. However, McDonald's will have more information about development plans and new format innovations at its investor day in December.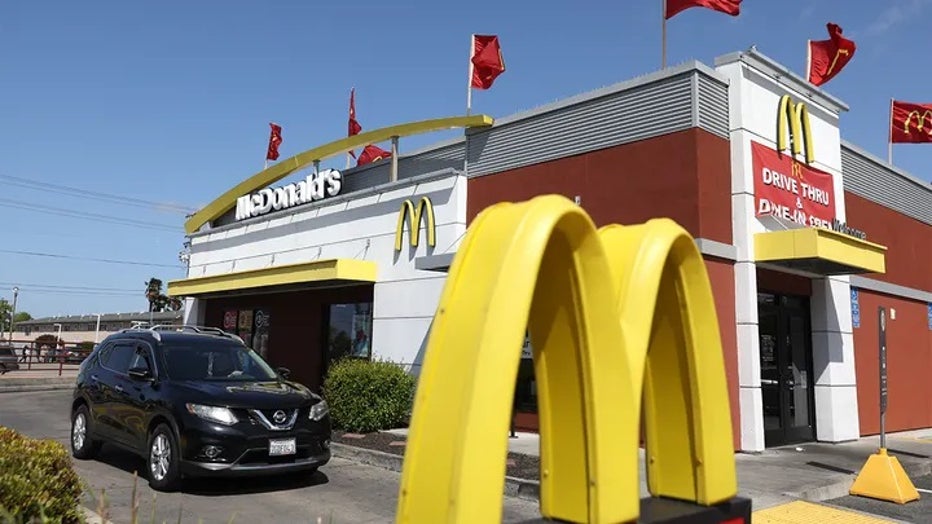 A car is seen leaving a McDonalds restaurant in San Leandro, California, on April 28, 2022. (Justin Sullivan/Getty Images)
The company appears to be riding off of the strong momentum it's seeing in the U.S., where consumers have remained largely resilient. 
MCDONALD'S NEW COOKIES AND CRÈME PIE APPEARS TO BE TASTE-TESTED BY TIKTOK USERS BEFORE ACTUAL 'LAUNCH DATE'
Kempczinski said the company is gaining a share of higher-income customers who are trading down from sit-down restaurants. Customers with incomes of $45,000 or lower are spending less on each order, but are coming in more often, he said.
"There is certainly concern with the US consumer that shows up in their sentiment, but our business and our value positioning in the market has put us into a good position to be able to weather that and continue to drive the share gains that you're seeing," Kempczinski said.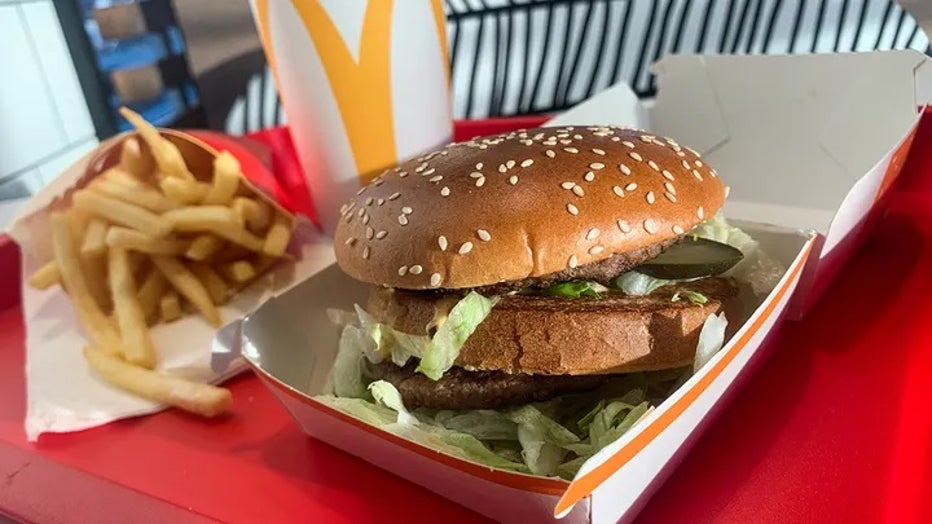 A tray with a Big Mac, french fries and a drink is seen on a table in a McDonald's restaurant on Nov. 9, 2022. (Jakub Porzycki/NurPhoto via Getty Images)
Same-store sales in the U.S. more than doubled, rising 10.3% in the quarter compared with a 3.7% rise a year earlier.
The Associated Press contributed to this report. 
LINK: Get updates and more on this story at foxbusiness.com.