Lizzo responds to harassment claims, lawsuit by former dancers: 'Gut-wrenchingly difficult'
Lizzo has responded publicly to claims by three former dancers who accuse the Grammy winner of sexual harassment and creating a hostile work environment.
"Usually I choose not to respond to false allegations but these are as unbelievable as they sound and too outrageous to not be addressed," Lizzo said Thursday on Instagram.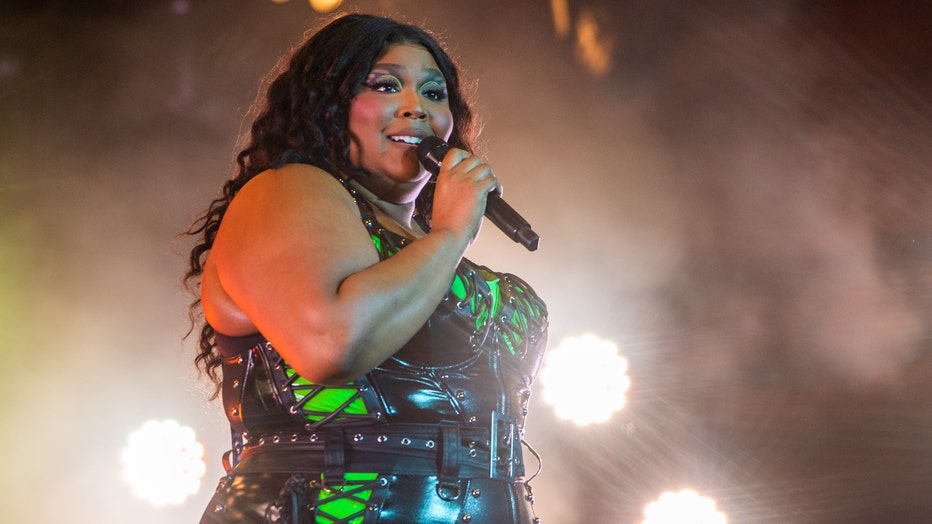 Lizzo performs at Roskilde Festival 2023 on July 01, 2023 in Roskilde, Denmark. (Photo by Joseph Okpako/WireImage)
A civil lawsuit filed Tuesday in Los Angeles County Superior Court claims Lizzo pressured the dancers to engage with nude performers at a club in Amsterdam and shamed one of them for her weight gain before firing her.
Plaintiffs Arianna Davis, Crystal Williams and Noelle Rodriguez make numerous charges including sexual, religious and racial harassment, disability discrimination, assault and false imprisonment.
READ MORE: Lizzo rents out Sacramento movie theater for team to watch Disney's 'Little Mermaid'
"With passion comes hard work and high standards," Lizzo continued. "Sometimes I have to make hard decisions but it's never my intention to make anyone feel uncomfortable or like they aren't valued as an important part of the team."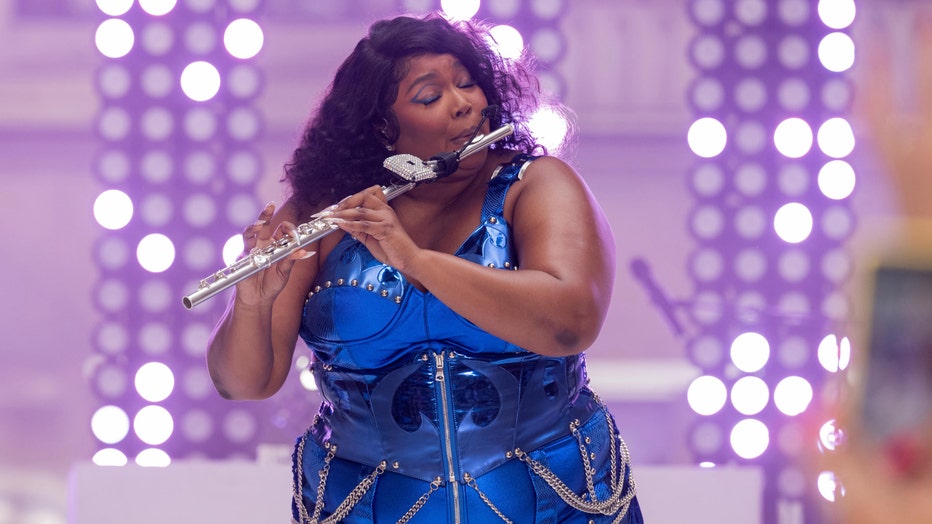 (Photo by: Nathan Congleton/NBC via Getty Images)
Lizzo, who routinely champions body positivity, is accused of calling out Davis for her weight gain after accusing the dancer of not being committed to her role. Davis was fired in May for recording a meeting during which Lizzo had given out notes to dancers about their performances, according to the complaint.
Lizzo denies the accusations.
READ MORE: Dolly Parton announces 1st rock album featuring Lizzo, Miley Cyrus, Elton John and more
"There is nothing I take more seriously than the respect we deserve as women in the world. I know what it feels like to be body shamed on a daily basis and would absolutely never criticize or terminate an employee because of their weight," the performer said.
The court filing claims that after performing a concert in Amsterdam, Lizzo and her crew attended a sexually themed show at a club in the city's notorious Red Light District where "Lizzo began inviting cast members to take turns touching the nude performers." During the show, Lizzo led a chant pressuring Davis to touch the breasts of one of the nude women performing at the club, the filing states.
"These sensationalized stories are coming from former employees who have already publicly admitted that they were told their behavior on tour was inappropriate and unprofessional," Lizzo said in her social media post.
The legal complaint seeks unspecified damages and names Melissa Viviane Jefferson, known professionally as Lizzo, her production company Big Grrrl Big Touring, Inc., and Shirlene Quigley, captain of the performer's dance team.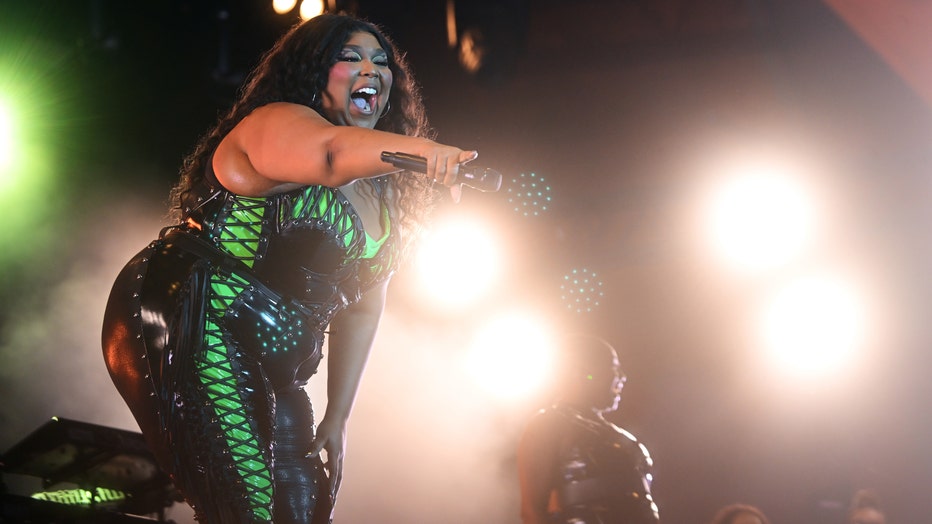 Lizzo performs on day 4 of Roskilde Festival 2023 at on July 1, 2023 in Roskilde, Denmark. (Photo by Rune Hellestad - Corbis/Corbis via Getty Images)
"I'm hurt but I will not let the good work I've done in this world be overshadowed by this," Lizzo said.
Earlier this year, Lizzo won the Grammy for record of the year for her hit "About Damn Time." A global tour supporting her fourth studio album, 2022's "Special," wrapped up last month.
The Associated Press contributed to this report.