Lion captured after escaping from circus near Rome, Italy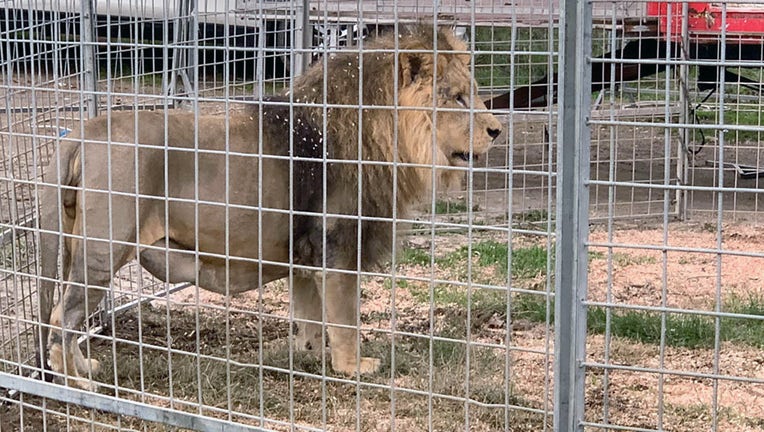 article
ROME - A lion that escaped from a circus in Italy was captured over the weekend after spending several hours on the loose, according to local officials. 
The mayor of the Italian town Ladispoli, located near Rome, warned residents on Saturday to stay home while authorities sought to capture the animal – which was eventually sedated and caught.
Videos posted on social media appeared to show the lion, named Kimba, roaming the residential streets of the seaside town. 
In a follow up post on Facebook more than five hours later, Mayor Alessandro Grando noted that the lion had been sedated and captured and thanked emergency services and volunteers who helped in the effort.
"I hope that this episode can stir some consciences, and that we can finally put an end to the exploitation of animals in circuses," the mayor added, according to an English translation. 
Once captured, the lion was reported in "good condition," according to Italian news service RAI, although the giant cat was also said to be scared and in a state of slight hypothermia.
Police were investigating how the lion escaped, RAI reported.
The Organization for the Protection of Animals (OIPA) said in response to the story that it hopes for the introduction of a law that prohibits circuses with animals.
RELATED: Animal rescue seeks info on puppy abandoned by Southwest counter at Indianapolis International Airport
This story was reported from Cincinnati.