Tupac case: Las Vegas police search home in connection to rapper's murder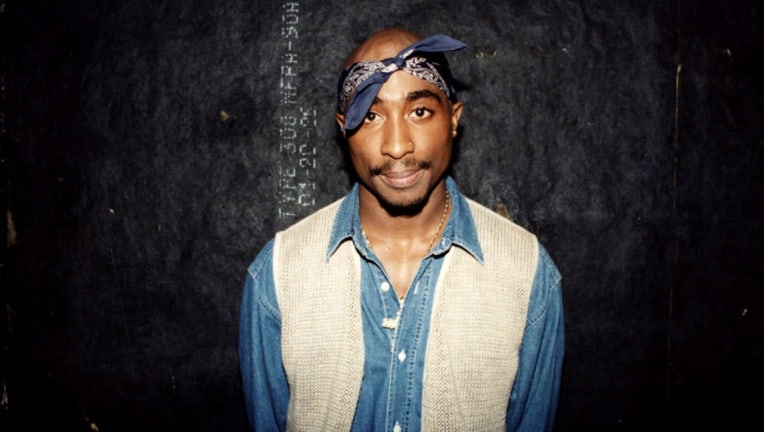 article
The Las Vegas Metro Police Department (LVMPD) conducted a search of a home in connection to the death of the late rapper, Tupac Shakur, on Monday, officials confirmed to FOX TV Stations Tuesday.  
A search warrant was served at a home in Henderson, Nevada, which is about 20 miles southeast of Las Vegas.
The search was "part of the ongoing Tupac Shakur homicide investigation," officials said. No further details were given.
RELATED: True Crime Files: Shooting death of Tupac Shakur
The hip-hop legend was gunned down near the Las Vegas Strip on Sept. 7, 1996, at just 25 years old. 
After he was shot multiple times, Shakur was rushed to a nearby hospital, where he died a week later.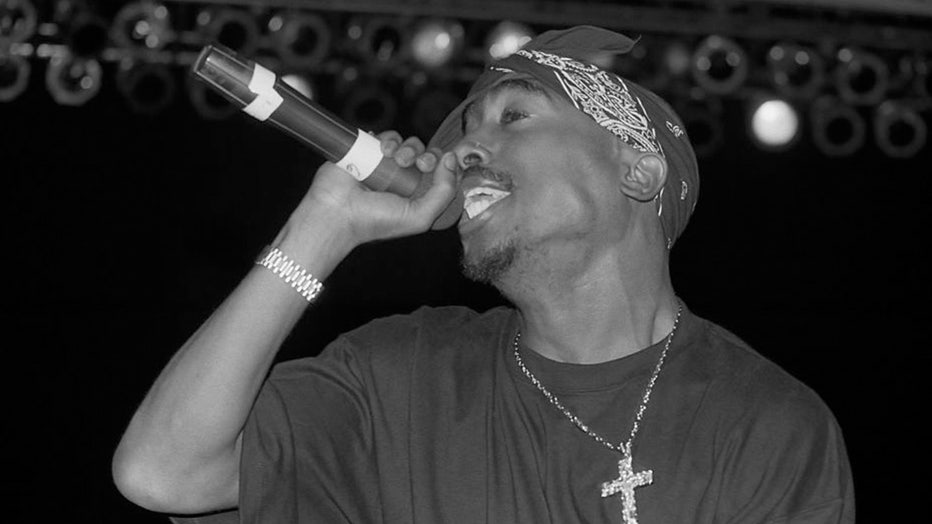 FILE - Rapper Tupac Shakur performs at the Mecca Arena in Milwaukee, Wisconsin in September 1994.  (Raymond Boyd/Getty Images)
No arrests have ever been made. Las Vegas police have said in the past that the investigation quickly stalled in part because witnesses refused to cooperate.
Shakur's death came amid his feud with rap rival the Notorious B.I.G., who was fatally shot six months later. At the time, both rappers were in the middle of the infamous East Coast-West Coast rivalry, which primarily defined the hip-hop scene during the mid-1990s. The feud was ignited after Shakur was seriously wounded in another shooting during a robbery in the lobby of a midtown Manhattan hotel.
Shakur openly accused B.I.G. and Sean "Diddy" Combs of having prior knowledge of the shooting, which both vehemently denied. The shooting sparked enough of a feud that created a serious divide within the hip-hop community and fans.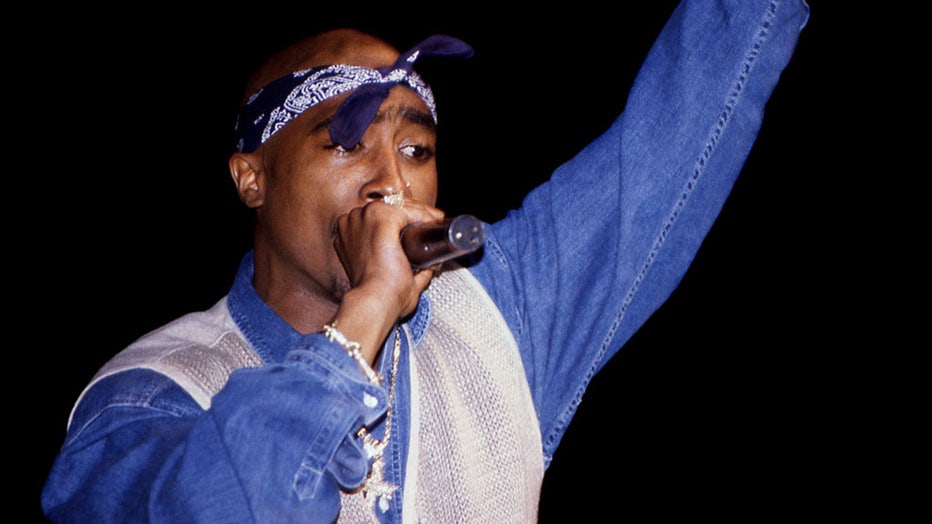 FILE - Rapper Tupac Shakur (Lesane Parish Crooks, name later changed to Tupac Amaru Shakur) performs at the Regal Theater in Chicago, Illinois in March 1994. (Raymond Boyd/Getty Images)
The New York-born Shakur represented the West Coast after he signed with Los Angeles-based Death Row Records. He often traded verbal jabs in the media and through songs. B.I.G. and Combs hailed from the East Coast while representing New York City-based Bad Boy Records.
Largely considered one of the most influential and versatile rappers of all time, the six-time Grammy Award -nominated Shakur has had five No. 1 albums: 1995's "Me Against the World," 1996's "All Eyez on Me," and three posthumous releases: 1996's "The Don Killuminati: The 7 Day Theory," which was recorded under the name Makaveli, as well as 2001's "Until the End of Time" and 2004's "Loyal to the Game."
His professional music career only lasted five years, but Shakur secured 21 Billboard Hot 100s, including top 10 hits "Dear Mama" and "Old School" in 1995, and his best-known track, 1996's "How Do U Want It/California Love" featuring K-Ci and JoJo. The latter spent two weeks at the No. 1 spot on the Billboard Hot 100 from his final studio album and Death Row Records debut, "All Eyez on Me."
According to entertainment data company Luminate, Shakur has sold 33 million albums, 41 million when including track sale and streaming equivalents. The rapper's on-demand video and audio streams total 10.1 billion.
In 2017, Shakur was inducted into the Rock & Roll Hall of Fame by Snoop Dogg. In June of this year, the rapper received a posthumous star on the Hollywood Walk of Fame. He's also had some museum exhibits that paid homage to his life, including "Tupac Shakur. Wake Me When I'm Free," which opened in 2021.
This story has been corrected from a previous version which reported that investigators served the search warrant on Tuesday. 
The Associated Press contributed to this report. This story was reported from Los Angeles.