Jay Johnston, 'Bob Burgers' actor, charged in Jan. 6 Capitol riot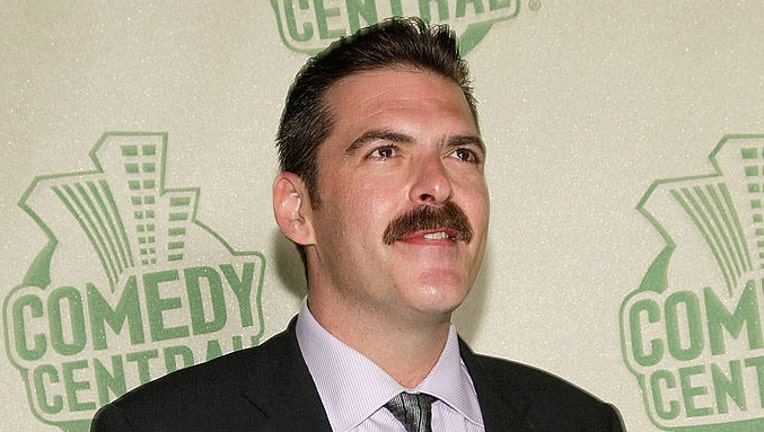 article
An actor known for his roles on the comedy television shows "Bob's Burgers" and "Mr. Show with Bob and David" was arrested Wednesday on charges that he joined a mob of Donald Trump supporters in confronting police officers during the U.S. Capitol riot, court records show.
Jay Johnston, 54, of Los Angeles, was arrested there on charges including civil disorder, a felony. He is expected to make his initial court appearance in California on Wednesday. An attorney for Johnston didn't immediately respond to a telephone call and text message seeking comment.
RELATED: 2 more Oath Keepers sentenced to prison terms for Jan. 6 Capitol riot
Video footage captured Johnston pushing against police and helping rioters who attacked officers guarding an entrance to the Capitol in a tunnel on the Lower West Terrace, according to an FBI agent's affidavit. Johnston held a stolen police shield over his head and passed it to other rioters during the attack on Jan. 6, 2021, the affidavit says.
Johnston "was close to the entrance to the tunnel, turned back and signaled for other rioters to come towards the entrance," the agent wrote.
Johnston was the voice of the character Jimmy Pesto on Fox's "Bob's Burgers." The Daily Beast reported in December 2021 that Johnston was "banned" from the animated show after the Jan. 6 attack.
RELATED: Oath Keepers founder Stewart Rhodes sentenced to 18 years for seditious conspiracy in Jan. 6 riot
Johnston appeared on "Mr. Show with Bob and David," an HBO sketch comedy series that starred Bob Odenkirk and David Cross. His credits also include small parts on the television show "Arrested Development" and in the movie "Anchorman," starring Will Ferrell.
United Airlines records show Johnston booked a round-trip flight from Los Angeles to Washington, D.C., departing on Jan. 4, 2021, and returning a day after the riot, according to the FBI. Thousands of people stormed the Capitol on Jan. 6 after attending then-President Donald Trump's "Stop the Steal" rally.
RELATED: Ex-Proud Boys leader Tarrio guilty of Jan. 6 sedition plot
While the mob attacked police in the tunnel with pepper spray and other weapons, Johnston helped other rioters near the tunnel pour water on their faces and then joined in pushing against the line of officers, the FBI says.
"The rioters coordinated the timing of the pushes by yelling 'Heave! Ho!'" the affidavit says.
Three current or former associates of Johnston identified him as a riot suspect from photos that the FBI published online, according to the agent. The FBI said one of those associates provided investigators with a text message in which Johnston acknowledged being at the Capitol on Jan. 6.
"The news has presented it as an attack. It actually wasn't. Thought it kind of turned into that. It was a mess. Got maced and tear gassed and I found it quite untastic," Johnston wrote, according to the FBI.
RELATED: Some Jan. 6 rioters change tune after apologizing for storming US Capitol
More than 1,000 people have been charged with federal crimes for their conduct at the Capitol on a Jan. 6. More than 500 of them have been sentenced, with over half getting terms of imprisonment ranging from seven days to 18 years, according to an Associated Press review of court records.