$6K Japanese gelato breaks world record for most expensive ice cream: 'Rich in taste and texture'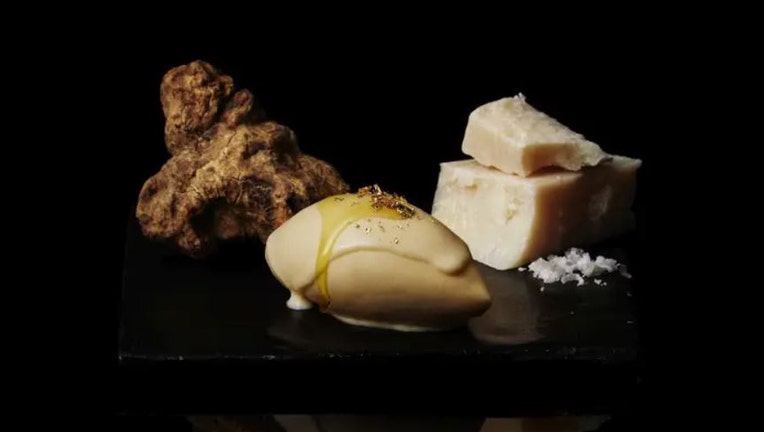 article
A Japanese ice cream brand has broken the world record for the "most expensive ice cream," according to Guinness World Records.
Cellato, a premium Japanese gelato company, has churned up a unique ice cream flavor that retails for $6,696 per serving.
The pricey frozen treat has been named Byakuya, which means "white knight," in Japanese, and it's made from rare and costly ingredients that give the gelato a pale hue.
TEXAS AND OREGON CAFÉS REPORTEDLY SELL OUT OF $150-PER-CUP COFFEE: 'THAT WAS FAST'
Served in a small glass jar that can hold 130 milliliters of product, the Byakuya gelato is made with a special Phantom White Truffle from Alba, Italy, which is priced at $15,192 per kilogram, according to Guinness World Records.
The truffle-based gelato is also blended with Parmigiano Reggiano cheese; sake lees, a traditional Japanese table sauce that's faintly sweet and has a ginjo sake scent; and an edible gold leaf topping.
Other ingredients include milk, sugar, egg yolk, rice and rice malt, black truffle, brewed alcohol, cashew nuts and unspecified dairy products, according to Cellato's website.
"It took us over 1.5 years to develop, with a lot of trials and errors to get the taste right," a Cellato representative told Guinness World Records in a statement. 
"Achieving a Guinness World Records title made the effort all worth it," the brand continued.
PIZZA HUT AND YOUTUBE STAR AIRRACK MAKE WORLD'S LARGEST PIZZA IN CALIFORNIA
Tadayoshi Yamada, the head chef at RiVi, a gastronomy restaurant in Osaka, helped Cellato make its European-Japanese fusion ice cream, according to Guinness World Records.
Adventurous ice cream customers who order the Byakuya gelato will receive a handcrafted metal spoon made by Takeuchi craftsmen in Fushimi, Kyoto, according to Cellato's website.
The brand notes that the four-figure gelato can be shipped via a frozen flight by Yamato Transport, one of Japan's largest door-to-door delivery service companies.
The Byakuya gelato should be served with Cellato's provided white truffle oil and needs to be mixed until it's "slightly soft," according to the gelato brand.
WORLD'S 'MOST EXPENSIVE SANDWICH' RETURNS AHEAD OF NATIONAL GRILLED CHEESE DAY 
Microwaving or waiting until the gelato reaches room temperature is recommended if a customer can't manage to get their spoon into the record-breaking frozen dessert, Cellato disclosed on its website.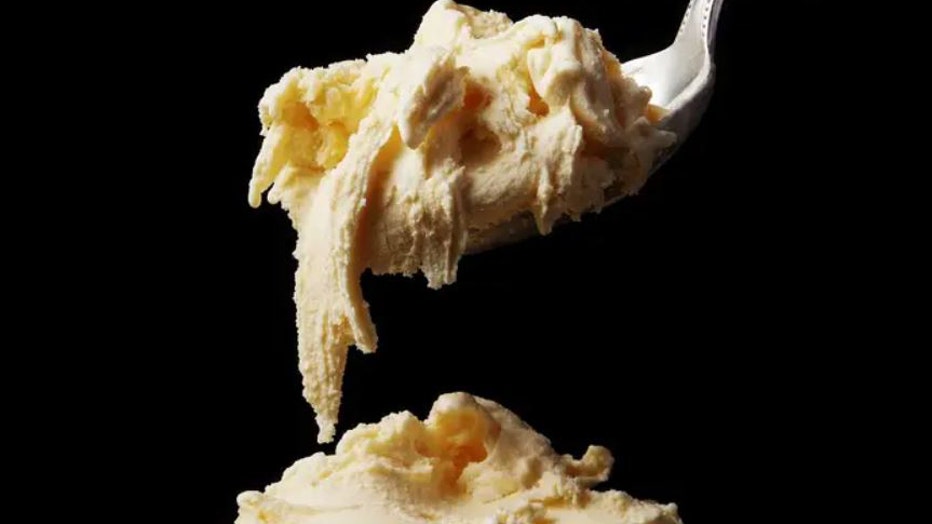 Cellato's Byakuya gelato is packaged in a glass jar that holds less than an ounce of product, but it's shipped with a handcrafted metal spoon. (Guinness World Records / Fox News)
Guinness World Records reports that the Byakuya gelato will be a flagship treat.
Cellato staff told the record reference publication that its $6,696 gelato "is rich in taste and texture."
The previous world record holder for the most expensive ice cream belonged to the Serendipity3 restaurant in New York City, which served a $1,000 Golden Opulence Sundae that included pricey vanilla and a 23-karat edible gold leaf.
Representatives at Cellato told Guinness World Records the company is planning to release additional gelato flavors made with champagne and caviar.
If spending thousands of dollars on a single serving of ice cream isn't on your priority list, the Japanese gelato brand has a $72 flavor called Starry Night, which is made with black truffle, French chocolate and yuzu.
Get the latest updates on this story at FOXBusiness.com.