Idaho murders: Bryan Kohberger changed license plate five days after student slayings
MOSCOW, Idaho - The suspect in the grisly murders of four University of Idaho students switched his license plate five days after his car was spotted near the crime scene, according to state records and a newly unsealed case filing.
Investigators believe Bryan Kohberger drove his 2015 white Hyundai Elantra from Pullman, Washington, to Moscow, Idaho, on Nov. 13, when Kaylee Goncalves, Maddie Mogen, Xana Kernodle and her boyfriend Ethan Chapin were stabbed to death, Moscow police said in an arrest affidavit released Thursday.
Prior to the killings Kohberger had been driving his Elantra with the Pennsylvania plate LFZ-8649, according to the affidavit. 
Before the slayings Kohberger was pulled over twice while driving with that Pennsylvania plate: in Moscow on Aug. 21 and at Washington State University in Pullman, where he was a Ph.D. student, on Oct. 14, according to the affidavit, which said his Pennsylvania plate was set to expire on Nov. 30.
Brian Kohberger appears in Latah County Court on Jan. 5, 2023, for his initial appearance in Idaho. (POOL)
On Nov. 18 he registered his car in Washington and received the Washington license plate CFB-8708 on Dec. 5, according to Washington State Department of Licensing records.
RELATED: Idaho murders: FBI directed Indiana police to pull over Bryan Kohberger, seeking video images of his hands
That plate was seen in police bodycam footage when he was pulled over in Indiana and captured by a license plate reader in Loma, Colorado on Dec. 13 during Kohberger's cross-country trip with his father back to their Pennsylvania home, according to the affidavit.
Surveillance video near the murder scene captured a white sedan traveling near the students' home in Moscow around the time of the killings.
Moscow police put an alert out to local law enforcement to look for a white Elantra on Nov. 25 as they searched for the killer. 
READ THE AFFIDAVIT HERE
Four days later, a WSU police officer searched for white Elantras registered at the school and discovered Kohberger's car with the Pennsylvania plate, according to the affidavit.
RELATED: Students: Idaho murders suspect continued to serve as teacher's assistant after alleged crime
Later that same day, a different WSU police officer found Kohberger's car in a Pullman parking lot about 10 miles from the crime scene, the affidavit says.
The next week, on Dec. 7, Moscow detectives said they wanted to speak with the occupants of a white Hyundai Elantra that was found in the area of the off-campus home where the four students were killed.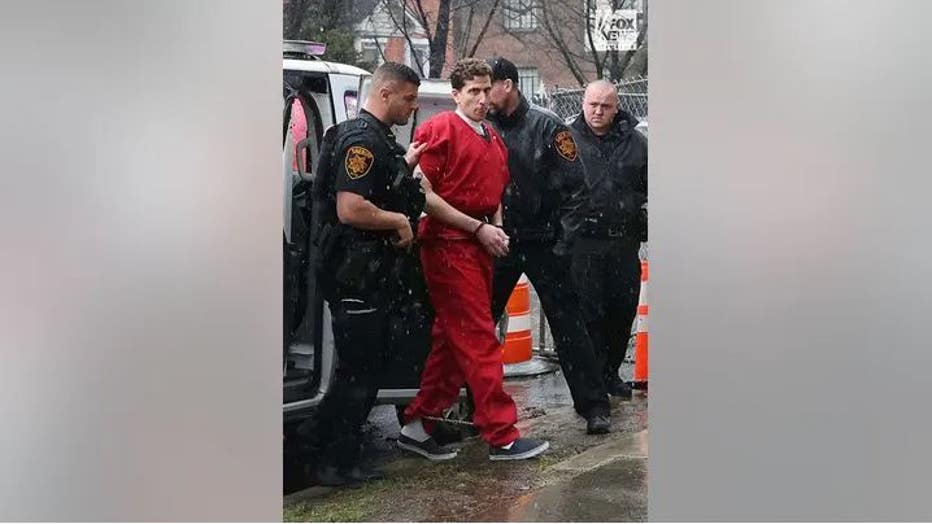 Bryan Christopher Kohberger arrives at the Monroe County Courthouse in Stroudsburg, Pennsylvania, on Jan. 3. (Credit: FOX News Digital)
"Tips and leads have led investigators to look for additional information about a vehicle being in the immediate area of the King Street residence during the early morning hours of November 13th. Investigators believe the occupant(s) of this vehicle may have critical information to share regarding this case," police said in a news release.
RELATED: Idaho murders suspect Bryan Kohberger studied under expert on serial killer BTK; daughter 'sick' at news
As police asked for the public's help, law enforcement seemingly began to zero in on Kohberger.
The WSU officer who found the car in the Pullman parking lot "ran the car, and it returned to Kohberger with a Washington tag," the affidavit says.
Kohberger's car was ultimately seized during Pennsylvania State Police's early morning raid of Kohberger's parents' Albrightsville home on Dec. 30, state police said during a press conference on Tuesday.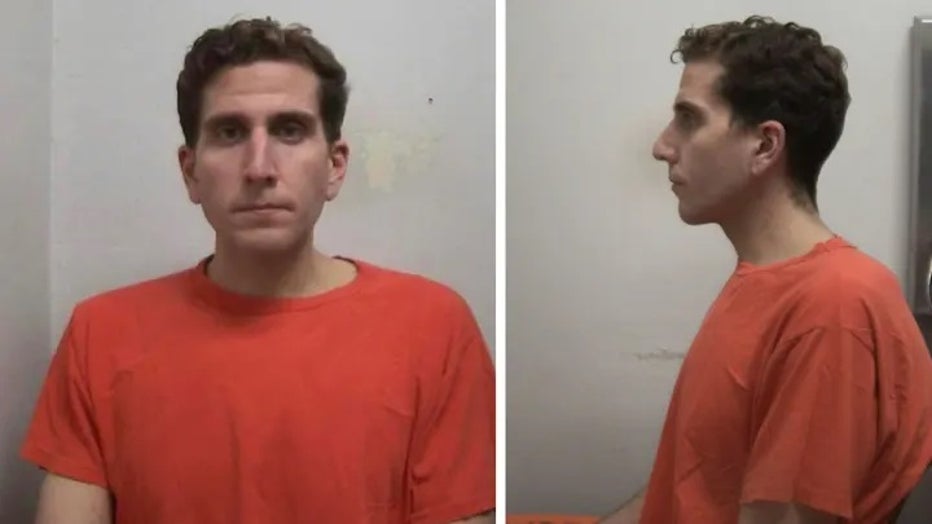 Bryan Kohberger, 28, is accused of killing Ethan Chapin, Xana Kernodle, Kaylee Goncalves and Madison Mogen. (Latah County Sheriff's Office)
That's when Kohberger was arrested before he was extradited on Wednesday.
He landed Wednesday night in Pullman, where he was seen in cuffs, a sweater and red jumpsuit being escorted by law enforcement.
RELATED: Moscow murders: Police chief believes suspect Bryan Kohberger acted alone
The Moscow Police Department continues to urge the public to submit any images or information that they think could be important or useful to their investigation. They can do so by calling 208-883-7180, submitting tips through tipline@ci.moscow.id.us and sending digital media here.