Hunter Biden associate tells Congress he's 'not aware of any' wrongdoing by Joe Biden
House Republicans released a transcript Thursday of their interview with Hunter Biden's former business associate detailing overseas financial dealings by the president's son.
The more than five-hour closed-door interview with Devon Archer by the House Oversight Committee, released hours before Donald Trump's appearance to face a third list of charges, provides fresh insight into how President Joe Biden's youngest son used his relationship with his father, who was then vice president, to court foreign investors. Archer said Hunter Biden was using the "illusion of access" in Washington.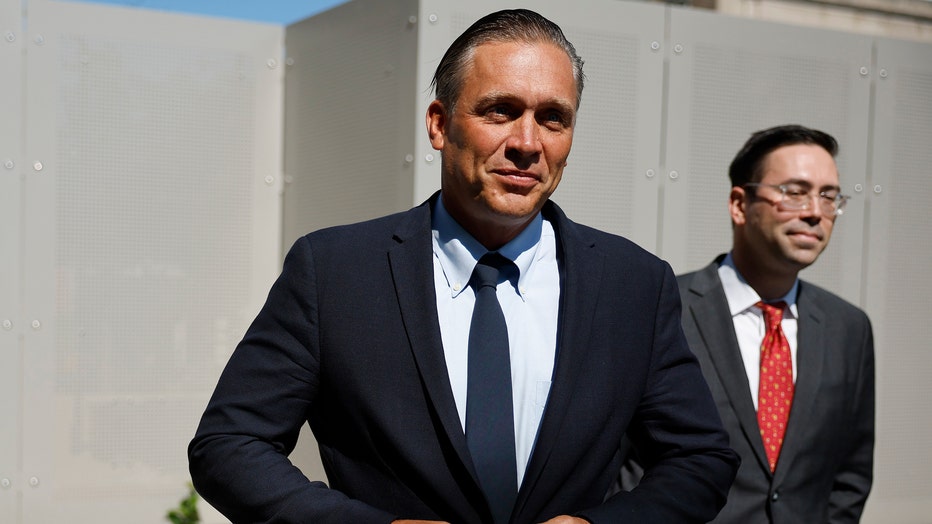 Devon Archer, Hunter Biden's former business partner (L), arrives at the O'Neill House Office Building before testifying to the House Oversight Committee on Capitol Hill on July 31, 2023 in Washington, DC. (Photo by Chip Somodevilla/Getty Images)
Republicans on the panel hope to use their work to prod impeachment proceedings against the president. However, though pressed repeatedly, Archer offered no tangible evidence that Joe Biden's role in his son's work was more than saying hello during their daily family calls.
"You know, Hunter spoke to his dad every day, right?" Archer said to committee members and staff on Monday. "And so in certain circumstances, when you're in — you know, if his dad calls him at dinner and he picks up the phone, then there's a conversation."
READ MORE: Hunter Biden's daughter, Navy, publicly acknowledged by president for 1st time
He added, "And the, you know, the conversation is generally about the weather and, you know, what it's like in Norway or Paris or wherever he may be."
Release of the more than 140-page transcript is the start of what is expected to be a long and tangled Republican-led probe into Hunter Biden's business dealings as he hopscotched the globe using what critics call the illusion of proximity to power to fund a lavish lifestyle for himself and his associates. Three committees are looking at Hunter Biden so far, and Republicans are pushing ahead on several lines of inquiry.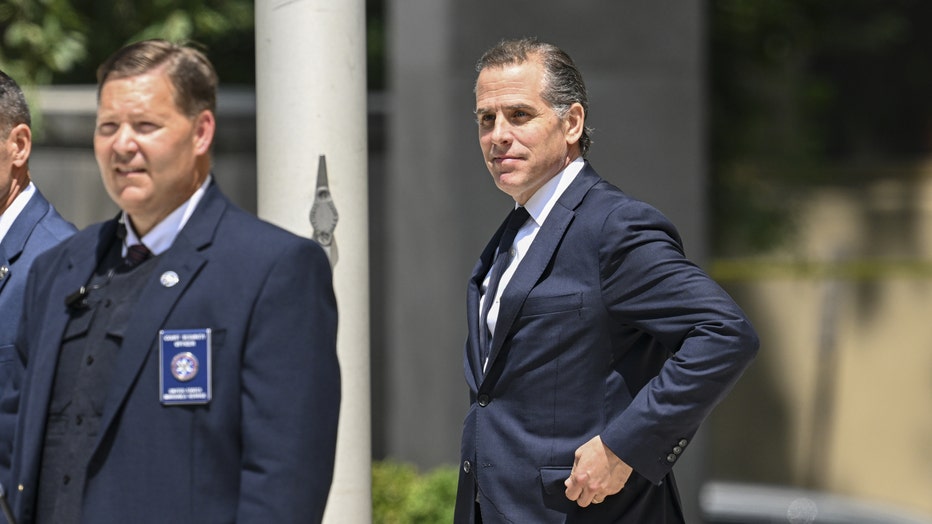 United States President Joe Bidens son Hunter Biden, exits in J. Caleb Boggs Federal Building in Delaware, United States on July 26, 2023. (Photo by Celal Gunes/Anadolu Agency via Getty Images)
Archer testified that over the span of their decade-long business relationship, Hunter Biden put his father on the phone around 20 times while in the company of associates but "never once spoke about any business dealings."
At one point, Archer was asked point blank: "Are you aware of any wrongdoing by Vice President Biden?"
He responded, "No, I'm not aware of any."
READ MORE: Republicans may launch impeachment inquiry into President Biden, House Speaker says
Overall, the transcript portrays the president's son as capitalizing on his father's name, but not necessarily promising or delivering any influence that would rise to a questionable level or approach wrongdoing.
Still, Republicans have long seen Archer, who served with Hunter Biden on the board of the Ukrainian gas company Burisma, as a key witness in their search to directly connect the president to his son's various international business transactions.
Rep. James Comer, Republican chair of Oversight Committee, issued a subpoena to Archer in June, saying he "played a significant role in the Biden family's business deals abroad, including but not limited to China, Russia, and Ukraine." He said Archer's testimony would be critical to the committee's investigation.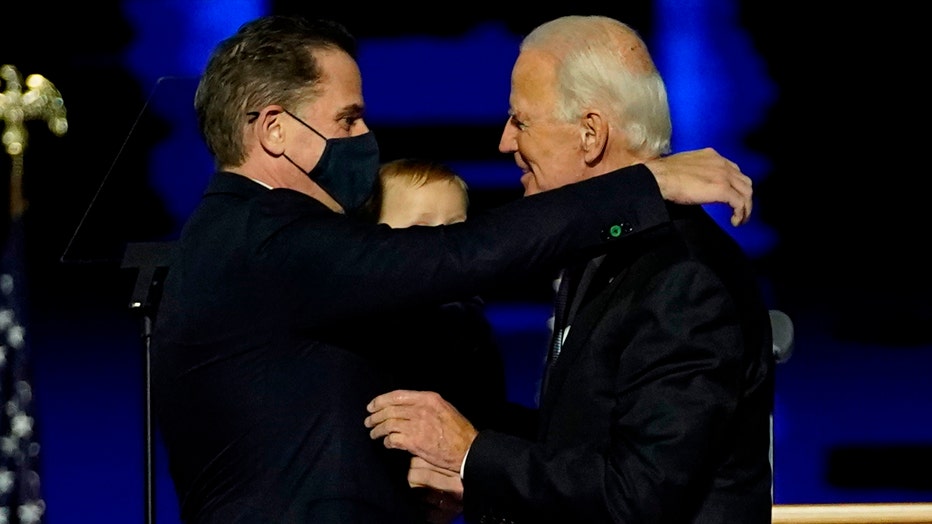 President-elect Joe Biden embraces his son Hunter Biden after addressing the nation from the Chase Center November 07, 2020 in Wilmington, Delaware. (Photo by Andrew Harnik-Pool/Getty Images)
And while there was no evidence directly tying Hunter Biden's financial dealings to his father, Archer's testimony raised new questions about the ways in which the 53-year-old used the "Biden brand" to build his multimillion dollar international businesses.
"He was getting paid a lot of money, and I think, you know, he wanted to show value," Archer testified, adding the younger Biden was not "overt" about his relationship with his father.
"But I think he would — you know, given the brand, I think he would look to, you know, to get the leverage from it," Archer said, adding, "I think it's more defensive, you know, defensive leverage that, that the value is there in his work."
Asked what value he brought to Burisma, Archer replied, "The value that Hunter Biden brought to it was having — you know, there was — the theoretical was corporate governance, but obviously, given the brand, that was a large part of the value. I don't think it was the sole value, but I do think that was a key component of the value."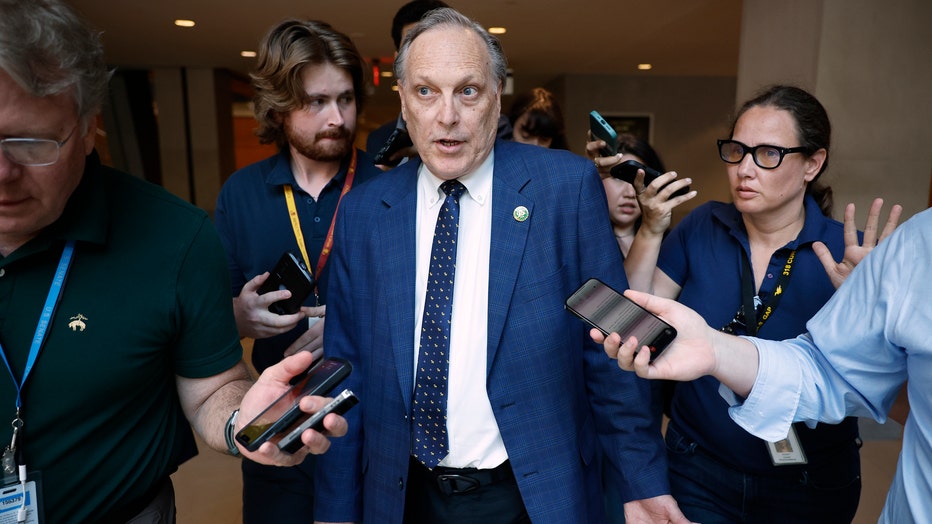 House Oversight Committee member Rep. Andy Biggs (R-AZ) talks to reporters as he departs the O'Neill House Office Building on Capitol Hill on July 31, 2023 in Washington, DC. The committee heard closed-door testimony from Hunter Biden's former busine
Rep. Andy Biggs, a Republican member of the Oversight Committee who attended the interview, portrayed the testimony about the "Biden brand" as implicating the president directly. "I think we should do an impeachment inquiry," the Arizona lawmaker told reporters as he exited the interview Monday.
Comer agreed, saying in a statement Thursday that Archer's testimony confirmed, "Joe Biden was 'the brand' that his son sold around the world to enrich the Biden family." When pushed on it later, Archer clarified that "the brand" that brought Hunter Biden value with international clients was the broader, Washington access, which included his previous lobbying work.
"D.C. was the brand," he testified to a line of questioning by Biggs.
Nonetheless, House Speaker Kevin McCarthy recently said Republicans may need to launch an impeachment inquiry to dig deeper.
But the top Democrat on the Oversight panel, Rep. Jamie Raskin of Maryland, said the transcript proves "once again" that Republicans cannot produce any evidence of wrongdoing by President Biden.
He called the effort a "desperate effort to distract from Donald Trump's third indictment and the overwhelming evidence of his persistent efforts to undermine American democracy."