Hilton to install Tesla chargers at 2,000 hotels across North America
Tesla will bring its charging capabilities to Hilton properties across North America, the companies announced Thursday.
Under the agreement announced Thursday, Tesla will bring six of its universal wall connectors at minimum to each of the 2,000 hotels across the U.S., Canada and Mexico. In total, the deal will add some 20,000 of the devices to Hilton properties.
Installation of the chargers at the Hilton properties will begin early next year, Hilton said. 
Hilton said it has seen "continued growth of searches at Hilton.com for hotels with charging capability," particularly in 2023. Guests can already charge their EVs at more than 1,850 Hilton-branded properties worldwide, according to the company.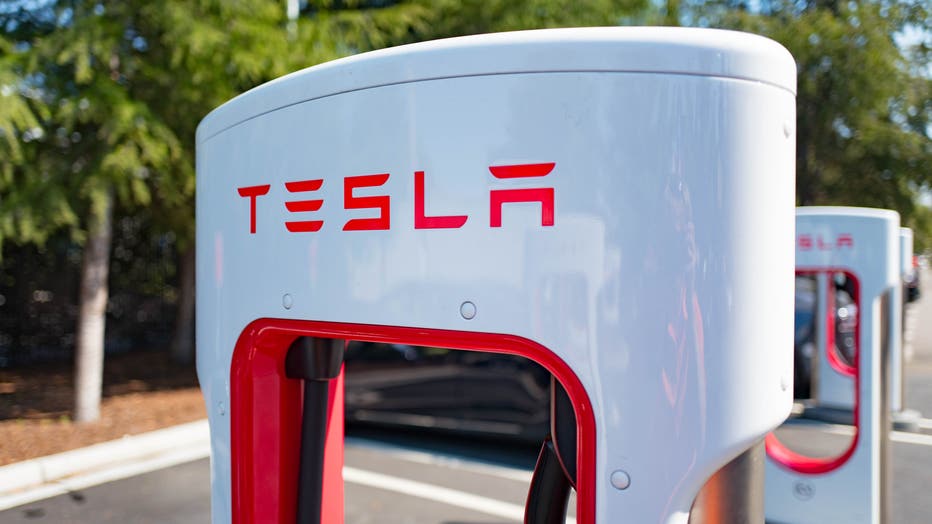 Charger with Tesla logo at a Supercharger rapid battery charging station for the electric vehicle company Tesla Motors, in the Silicon Valley town of Mountain View, California, August 24, 2016. (Credit: Smith Collection/Gado/Getty Images).
Hilton has about 7,300 properties under its nearly two dozen brands. It counts Waldorf Astoria, Conrad Hotels and Resorts, DoubleTree and Embassy Suites among them. 
TRAVELING FOR BUSINESS? 5 TIPS FOR WORKING BETTER FROM THE HOTEL ROOM
Tesla launched its universal wall connector in August, according to reports. The device can provide non-Tesla vehicles with charging with an adapter.
Other companies have been making EV charging-related deals with Tesla in recent months. Some of them include automakers Ford, General Motors, Mercedes-Benz and Rivian, all of which have revealed plans to add accessibility to Tesla's Supercharger network via its North American Charging Standard.
GM TO USE TESLA'S CHARGING NETWORK FOR EVS