US health agency recommends loosening federal marijuana laws
The U.S. Department of Health and Human Services has delivered a recommendation to the Drug Enforcement Administration on marijuana policy, and Senate leaders hailed it Wednesday as a first step toward easing federal restrictions on the drug.
HHS Secretary Xavier Becerra said Wednesday on X, the platform formerly known as Twitter, that the agency has responded to President Joe Biden's request "to provide a scheduling recommendation for marijuana to the DEA."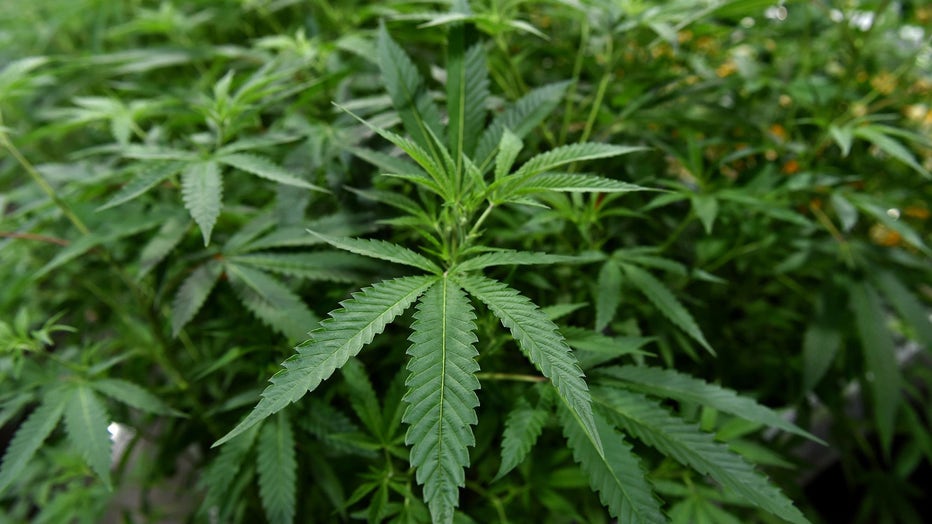 Federal law requires all research in federally funded laboratories to use only marijuana from a single facility located in Oxford, Mississippi (Brad Horrigan/Hartford Courant/Tribune News Service via Getty Images)
"We've worked to ensure that a scientific evaluation be completed and shared expeditiously," he added.
Senate Majority Leader Chuck Schumer said in a statement that HHS had recommended that marijuana be moved from a Schedule I to a Schedule III controlled substance.
READ MORE: Marijuana use among America's senior citizens rises as interest in the drug is 'reignited' today
"HHS has done the right thing," Schumer, D-N.Y., said. "DEA should now follow through on this important step to greatly reduce the harm caused by draconian marijuana laws."
Rescheduling the drug would reduce or potentially eliminate criminal penalties for possession. Marijuana is currently classified as a Schedule I drug, alongside heroin and LSD.
According to the DEA, Schedule I drugs "have no currently accepted medical use in the United States, a lack of accepted safety for use under medical supervision, and a high potential for abuse."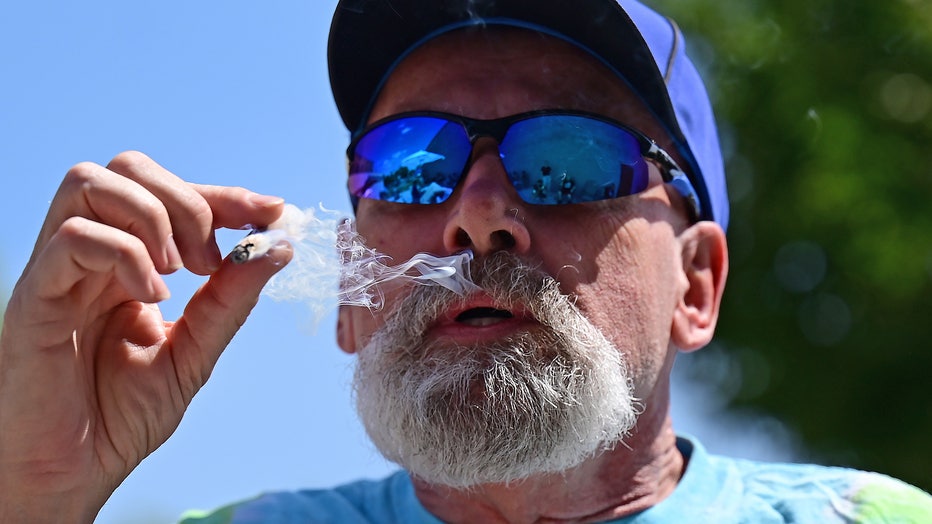 Smoke comes off a joint smoked by Randy Schroeder during a marijuana legalization celebration at Potshotz Cannabar & Dispensary in St. Paul, Minn. on Tuesday, Aug. 1, 2023. (John Autey / MediaNews Group / St. Paul Pioneer Press via Getty Imag
Schedule III drugs "have a potential for abuse less than substances in Schedules I or II and abuse may lead to moderate or low physical dependence or high psychological dependence." They currently include ketamine and some anabolic steroids.
Biden requested the review in October 2022 as he pardoned thousands of Americans convicted of "simple possession" of marijuana under federal law.
READ MORE: NCAA panel recommends marijuana be dropped from banned substance list
Senate Finance Committee Chairman Ron Wyden, D-Ore., issued a statement calling for marijuana to be completely descheduled. "However, the recommendation of HHS to reschedule cannabis as a Schedule III drug is not inconsequential," he added. "If HHS's recommendation is ultimately implemented, it will be a historic step for a nation whose cannabis policies have been out of touch with reality."
Bloomberg News first reported on the HHS recommendation.
In reaction to the Bloomberg report, the nonprofit U.S. Cannabis Council said: "We enthusiastically welcome today's news. ... Rescheduling will have a broad range of benefits, including signaling to the criminal justice system that cannabis is a lower priority and providing a crucial economic lifeline to the cannabis industry."