Hawaii wildfires: How to help those impacted on Maui, Big Island
MAUI - Help is needed as crews continue to battle raging wildfires on Maui and Hawaii's Big Island. The fires have killed at least 55 people and have caused mass evacuations and catastrophic damage. 
Lahaina, a major tourist destination and home to more than 12,000 people in Maui, was ravaged. Senator Brian Schatz of Hawaii said Lahaina was "almost totally burnt to the ground."
Hawaii's acting governor, Sylvia Luke, has proclaimed a state of emergency in the affected areas.
Officials say relief is needed immediately, and more will be required later as the islands recover from the impacts.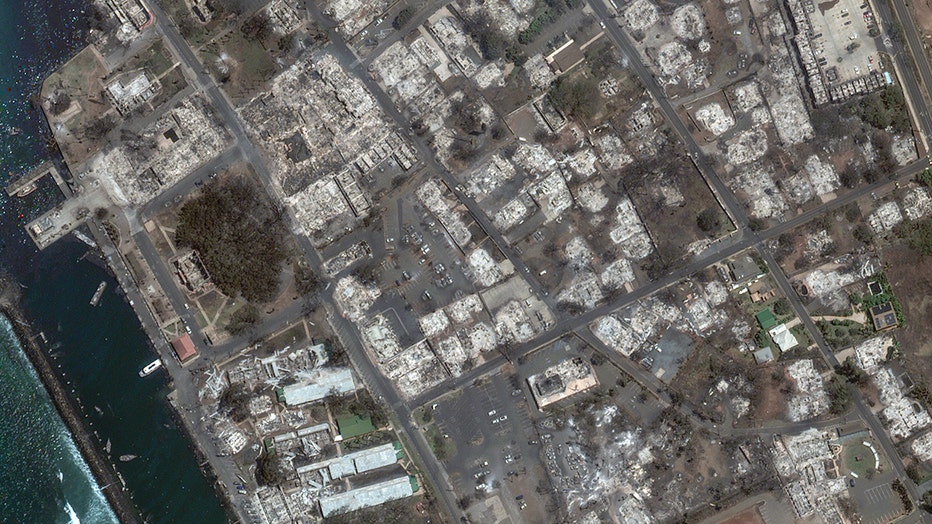 Maxar satellite imagery showing total destruction of the Banyan Court area after the Lahaina Wildfire. (Credit: Satellite image (c) 2023 Maxar Technologies)
How to help the victims
If you want to donate to relief efforts, here are organizations currently accepting donations including money and supplies.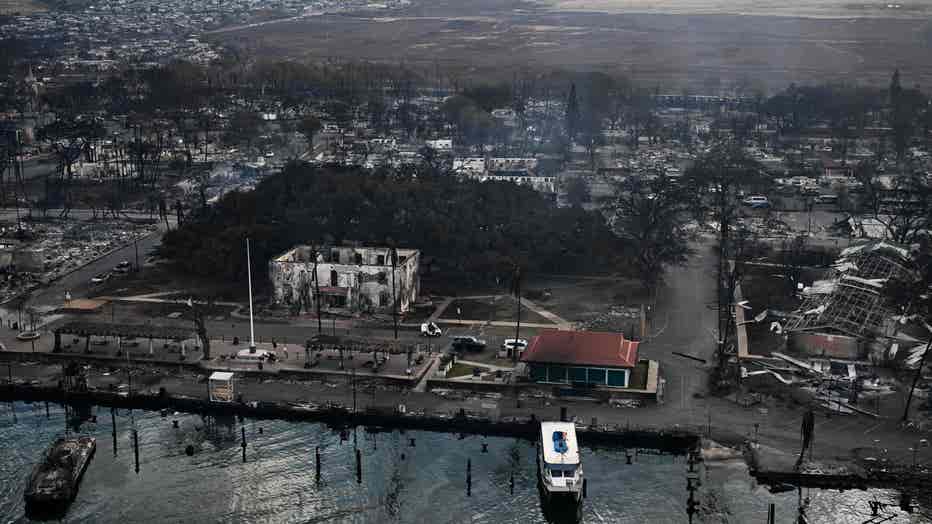 An aerial view shows the historic Banyan Tree along with destroyed homes, boats, and buildings burned to the ground in the historic Lahaina town in the aftermath of wildfires in western Maui in Lahaina, Hawaii, on August 10, 2023. (Credit: PATRICK T.
Maui Humane Society Pet shelters are expecting an influx of animals who need help as wildfires have displaced thousands. The group is currently accepting online donations. 
The Maui Food Bank The Maui Food Bank said its staff is working diligently to supply relief to those in need. The bank is currently accepting online monetary donations, along with food, toiletries and diapers. 
Hawaii Wildfire Relief Fund The charity said the fund will initially help first responders meet survivors' immediate needs for food, fuel, clean water, medicine, and shelter. As needs emerge, donations will support longer-term recovery efforts run by local, vetted organizations in impacted areas, particularly those working with low-income, historically underserved communities.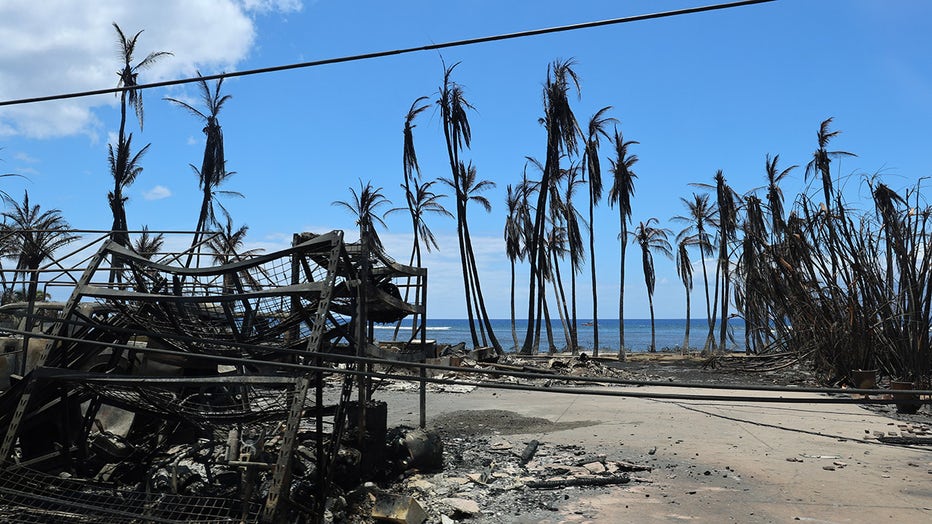 Wildfire destruction in Lahaina, as seen during the governor's tour of the town on Thursday, August 10. (Photo courtesy the Office of the Governor, State of Hawai'i)
The Salvation Army The organization is on the ground right now, overseeing the entire emergency feeding operation for the thousands of evacuees and first responders. The Salvation Army said 100 percent of donations designated for this disaster go toward serving those impacted by the fires.  
Americares, a health-focused relief and development organization, is preparing to deploy an emergency response team to help survivors of the wildfires. The organization is taking monetary donations to help provide medicine, hygiene and first aid kits and other relief supplies.
RELATED: At least 55 dead in Maui wildfires as residents had little warning before flames overtook town
This story was reported from Los Angeles.