Gregg Berhalter agrees to return as US national soccer team coach: AP source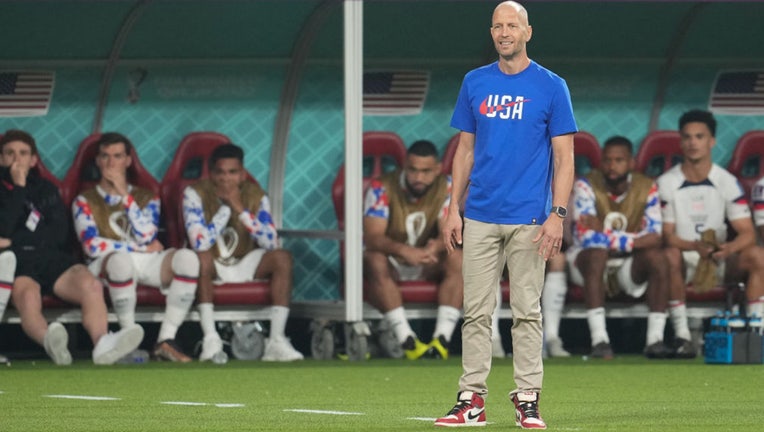 article
NEW YORK - Gregg Berhalter has agreed to return as U.S. national team coach, a surprising turn of events 5 1/2 months after his contract expired amid conflict with the Reyna family and an investigation of a three-decades-old domestic violence allegation.
Berhalter agreed to coach the team through the 2026 World Cup, a person familiar with the decision told The Associated Press. The person spoke on condition of anonymity Thursday night because an announcement had not been made.
The U.S. Soccer Federation was likely to make an announcement Friday, the person said. The decision was first reported by The Athletic.
Berhalter, 49, was hired in December 2018 after the failure to qualify for that year's tournament in Russia and coached the Americans to the second round of last year's World Cup, where they were eliminated with a 3-1 loss to the Netherlands. The U.S. gets an automatic berth in the 2026 World Cup as co-host with Mexico and Canada.
He led the Americans to 37 wins, 11 losses and 12 draws and was discussing a new contract with USSF sporting director Earnie Stewart when the family of Gio Reyna, upset with his lack of playing time in Qatar, contacted the USSF about the allegation involving Berhalter in a 1992 incident with the woman who became his wife.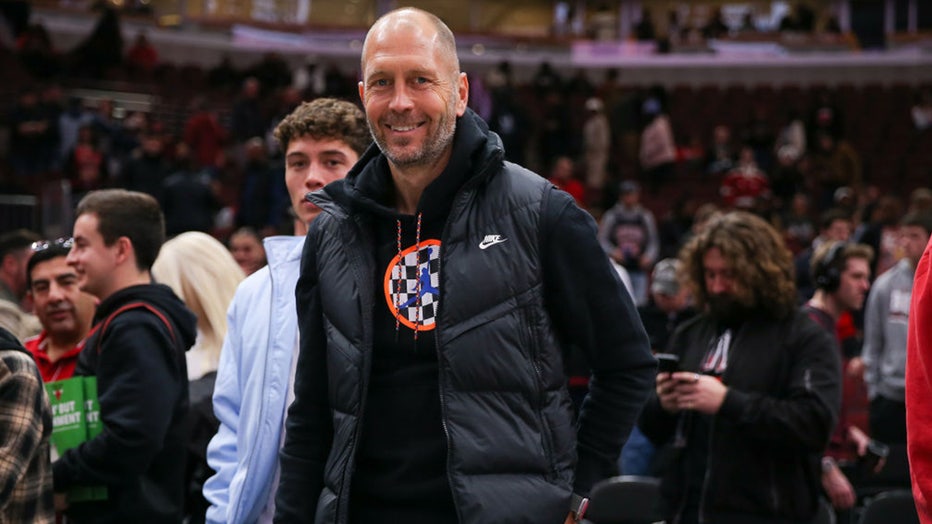 FILE - United States men's national soccer team head coach Gregg Berhalter poses after a NBA game between the Dallas Mavericks and the Chicago Bulls on Dec. 10, 2022, at the United Center in Chicago, IL. (Melissa Tamez/Icon Sportswire via Getty Images)
Gio Reyna's parents — former U.S. captain Claudio Reyna and midfielder Danielle Egan — were angered that Berhalter discussed his issues with Gio at a management conference after the World Cup that, while not identifying Gio, clearly were about the 20-year-old midfielder.
The USSF retained the Alston and Bird legal team to investigate, and the law firm said in a report released March 13 that while Berhalter's conduct "likely constituted the misdemeanor crime of assault on a female," Berhalter did not improperly withhold information when he was hired.
"There is no basis to conclude that employing Mr. Berhalter would create legal risks for an organization," the report said.
Berhalter said there were "zero excuses for my actions that night" and said the behavior was never repeated.
Stewart announced Jan. 26 that he was quitting and was replaced in late April by Southampton director of football operations Matt Crocker, who was tasked with leading the search. Crocker said planned to make a decision by late summer.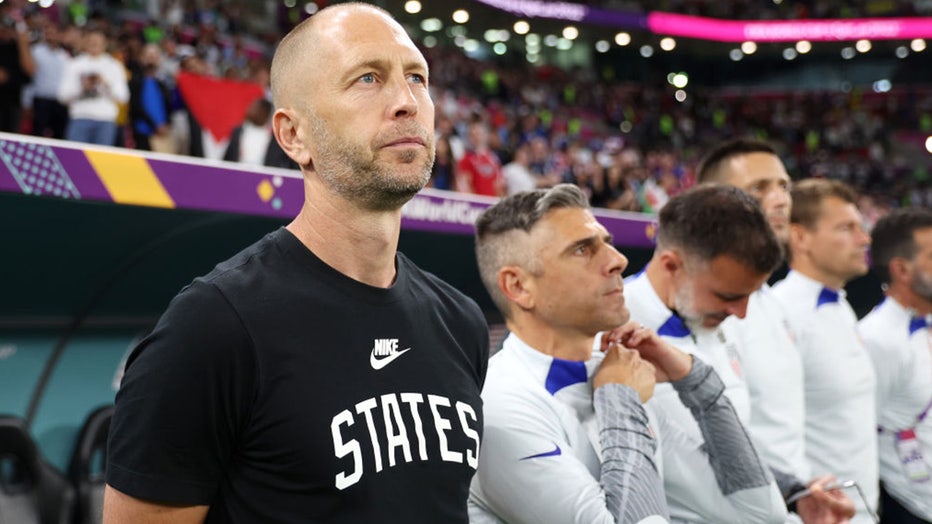 FILE - Gregg Berhalter, Head Coach of United States, looks on prior to the FIFA World Cup Qatar 2022 Group B match between USA and Wales at Ahmad Bin Ali Stadium on Nov. 21, 2022, in Doha, Qatar. (Maja Hitij - FIFA/FIFA via Getty Images)
Anthony Hudson, one of Berhalter's assistants, became interim coach on Jan. 4 and coached the Americans to two wins, one loss and two draws, then quit on May 30 to become coach of the Qatari club Al Markhiya.
B.J. Callaghan, another assistant, replaced Hudson and led the Americans for the CONCACAF Nations League semifinal against Mexico on Thursday night.
Christian Pulisic, the top American player, said last week the USSF should consider bringing Berhalter back.
Earlier Thursday, Jesse Marsch's agent, Ron Waxman, tweeted his client will not become the American coach.