GM ditching Chevy Bolt, shifting to electric trucks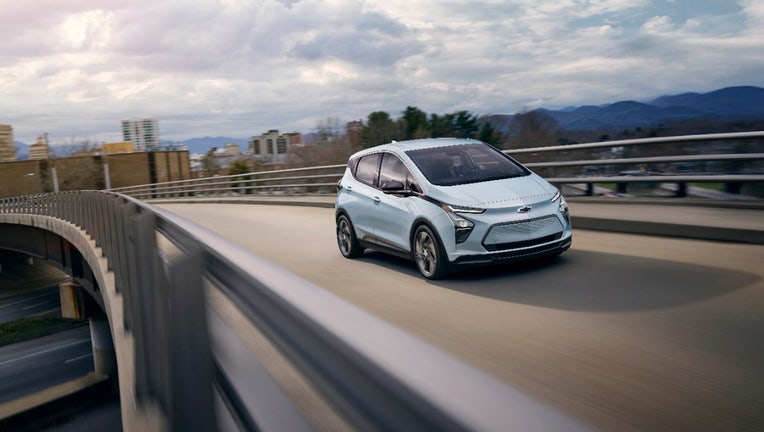 article
General Motors is ready to move on from its top-selling electric vehicle to make room for larger models that run on new battery technology.
"We have progressed so far that it's now time to plan to end the Chevrolet Bolt EV and EU production, which will happen at the very end of the year," GM CEO Mary Barra told investors during the automaker's earnings call on Tuesday.
The Bolt, which starts at $26,500, accounts for more than 90% of all GM's domestic EV sales.
GM, HYUNDAI INVESTING $8B IN NEW US BATTERY PLANTS
The factory north of Detroit where Bolt hatchbacks and small SUVs are made will be converted to make Chevrolet Silverado EV and electric GMC Sierra trucks that will run on the company's next-generation Ultium EV platform.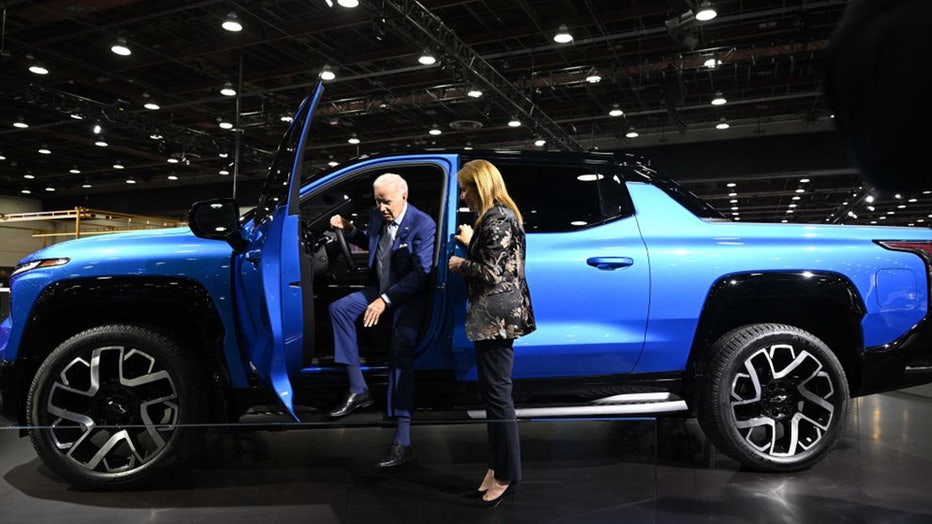 FILE - US President Joe Biden, with General Motors CEO Mary Barra, looks at a Chevrolet Silverado EV as he tours the 2022 North American International Auto Show at Huntington Place Convention Center in Detroit, Michigan on Sept. 14, 2022.  (MANDEL NGAN/AFP via Getty Images)
GM sold more than 38,000 Bolts last year, up from some 24,800 in 2011. In the first quarter of 2023 alone, the company sold 19,700 of the models.
The Biden administration has touted the Bolt, which qualifies for a $7,500 federal tax credit, as an example of an affordable EV.
THE GMC HUMMER EV 3X PICKUP IS A LONG-RANGE ELECTRIC MONSTER TRUCK
Later this year, GM plans to roll out a Chevrolet Equinox EV small SUV with a starting price of around $30,000. The nation's largest automaker is also working with Honda to produce a lower-cost EV model.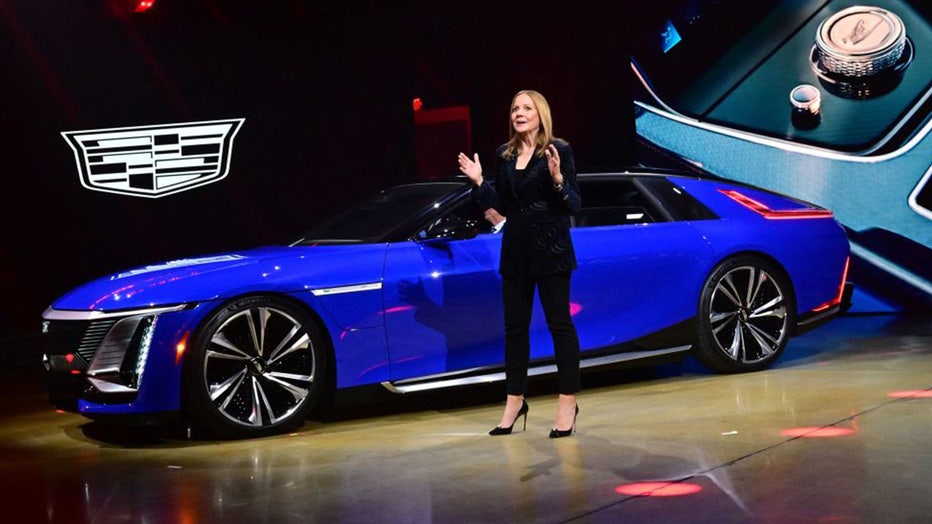 FILE - Mary Barra, GM Chair and CEO, speaks during the unveiling of the Cadillac Celestiq electric-sedan in Los Angeles, California on Oct.17, 2022.  (FREDERIC J. BROWN/AFP via Getty Images)
Barra has said in the past GM aims to overtake Tesla as the nation's largest seller of EVs by the middle of this decade, and the company sees the Equinox as being key to helping with EV adoption becoming more mainstream.
GET FOX BUSINESS ON THE GO BY CLICKING HERE
Reuters and the Associated Press contributed to this report.