Global sugar shortage has supply chain experts concerned as holidays near
The season to be jolly is hitting a sour note this year as a global sugar shortage has supply chain experts concerned ahead of the holidays.
According to Everstream Analytics chief meteorologist Jon Davis, there is a global deficit of about 5.4 million metric tons of sugar this season, affecting both baking and consumer trends. This is a considerable change from last season's 1 million metric tons global deficit.
"The drop in supply is mainly due to another poor harvest expected in India amid below-average monsoon rains totaling the lowest volumes in five years," Davis told FOX Weather.
HOW WEATHER AFFECTS WHAT'S ON THANKSGIVING'S MENU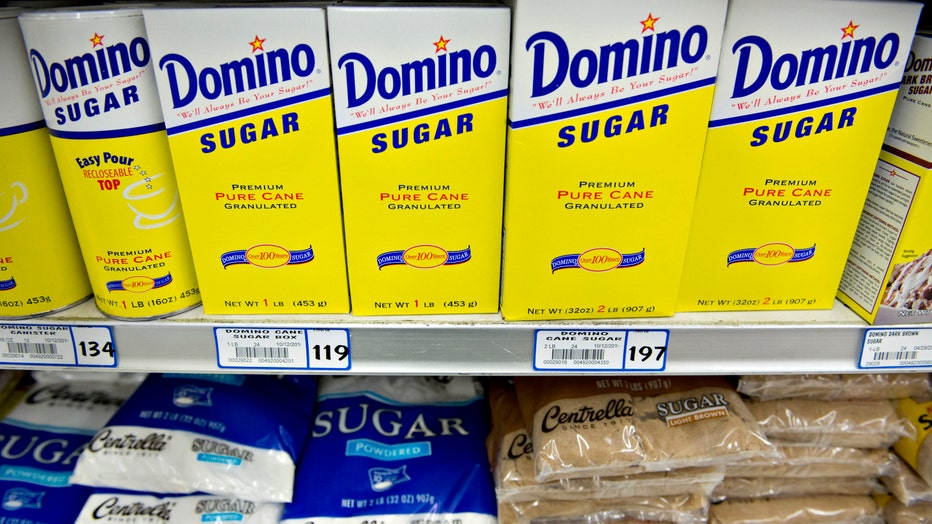 Sugar on a grocery store shelf. Photographer: Daniel Acker/Bloomberg via Getty Images
With holiday recipes heavily relying on the sweet-tasting substance, this shortage is set to be felt by festive families worldwide.
Davis notes that India, the world's second-largest sugar supplier, will continue to control sugar exports. However, the export quota will be limited to 6 million tons, which is less than the usual 11 million tons. In Thailand, the third-largest sugar producer, sugar output for the 2023-24 season is expected to decrease by almost 20% due to severe drought.
"As dryness is expected to expand in both countries during the next few months due to El Niño, the global sugar market remains vulnerable to fluctuations in supply and price in the coming months," Davis said.
This has prompted many farmers to switch to the less water-dependent and, in turn, more profitable cassava crop, according to Davis. 
"These shortfalls have put pressure on Brazil, the world's largest sugar supplier, to fill the gaps, and prevent a global shortage," he said.
7 FOODS YOU THINK NEED TO BE REFRIGERATED BUT ACTUALLY DON'T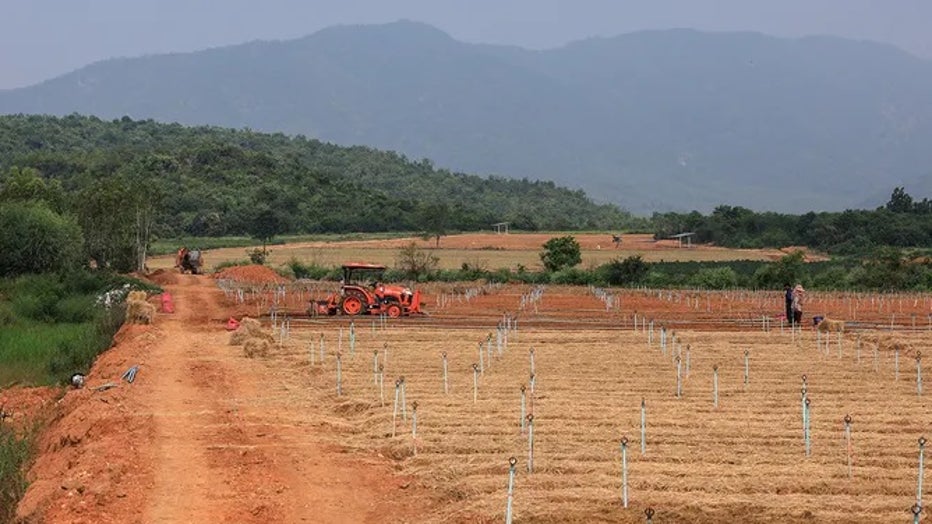 A spring onion field in Nong Nok Kaeo, Kanchanaburi, Thailand, on Thursday, Oct. 19, 2023. (Valeria Mongelli/Bloomberg / Getty Images)
Brazil is producing a record-high amount of sugar this season – around 25% more than the previous year, Davis adds. However, even with this increase, it is unlikely that the supply will be enough to meet the global demand for sugar due to the severe situations in India and Thailand. 
"Pressure from domestic industries reliant on sugar sourcing, like food and beverages, pharmaceuticals, and biofuels, may prompt Brazilian authorities to lower exports to ensure domestic supply," Davis said.
If dryness expands in India and Thailand, Davis warns it could lead to fluctuations in global sugar supply and prices.
Sweet ingredient in so many ways
Sugar is a versatile commodity used in various industries, including food and beverage, pharmaceuticals and biofuels.
The food and beverage industry relies heavily on sugar as a critical raw material, accounting for around 40% of the market, according to Davis.
"Whether granulated, refined, or liquid sucrose, food and beverage producers rely on sugar inputs to manipulate the taste and texture of various consumer products," Davis said.
THE DELICIOUSLY DIVINE HISTORY OF HOT CHOCOLATE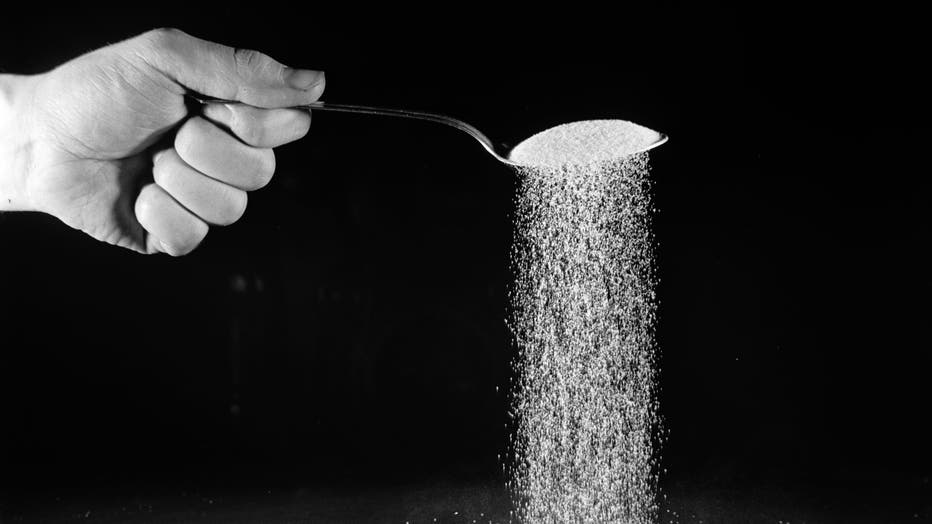 (Photo by Al Barry/Three Lions/Getty Images)
Food products often require sugar for bulk, density and viscosity, Davis adds. However, finding appropriate substitutes for high-sugar-containing products can be difficult due to the specific molecular compositions needed.
"The most common industrial uses for sugar are in dairy and beverage products," Davis continued. "Beyond the contributions to taste and texture, sugar is used to prolong the shelf-life of highly perishable dairy products as it binds water to foods and prevents the growth of microorganisms."
Sugar is also essential for the taste of flavored milks, yogurts, ice creams, soft drinks, energy drinks and alcoholic beverages. It is also critical in the chemical processes behind alcohol production.
There are sugar alternatives families can look for on store shelves, so their holiday recipes don't get "elfed" up. Consumers can use honey, maple syrup, agave, and Stevia as a substitute.