'Giga-Moon' offers views of lunar surface in stunning detail, created from a backyard in Arizona
Astrophotographer Andrew McCarthy has held a life-long passion for stargazing and capturing images through a telescope. 
In 2020, his passion for the universe took a leap into space after he quit his job and turned his true passion capturing the stars into a business.
McCarthy left with a telescope from his backyard in Elk Grove, California to Arizona where he creates spectacular, high resolution images of everything beyond earth.
The hobbyist turned full-fledged space photographer now sells his photos online and is funded through patreon subscribers to fuel his passion for outer space, McCarthy told LiveNOW from FOX. He's even built an observatory from his backyard shed in Arizona.
"In 2017, I bought my first telescope," Mcarthy declares on his site CosmicBakground. "Today, I connect millions of people to the stars."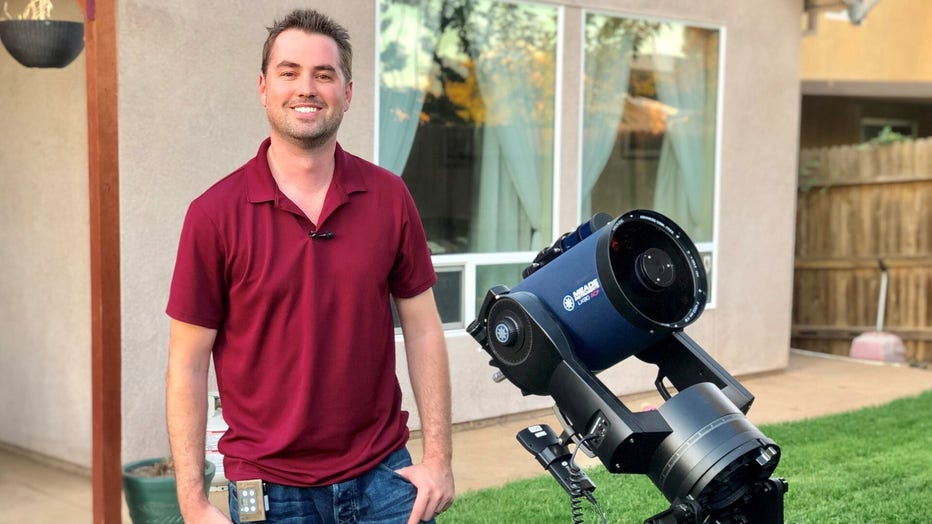 RELATED: NASA developing a snake-like robot to slither over one of Saturn's 83 moons
The California native was inspired from a young age by journeys to craters on earth and stargazing through a telescope in the backyard with his father, McCarthy said. Moments that shaped his life and a passion for learning that he says will never cease.
His latest work encompasses a virtual look at lunar surface in great detail. 
It's titled 'Giga-Moon' because the file dimensions are 1.3 gigapixels. It was made using 1.2 terabytes of data and uses some 280,000 individual high resolution photos of the moon to provide immense detail.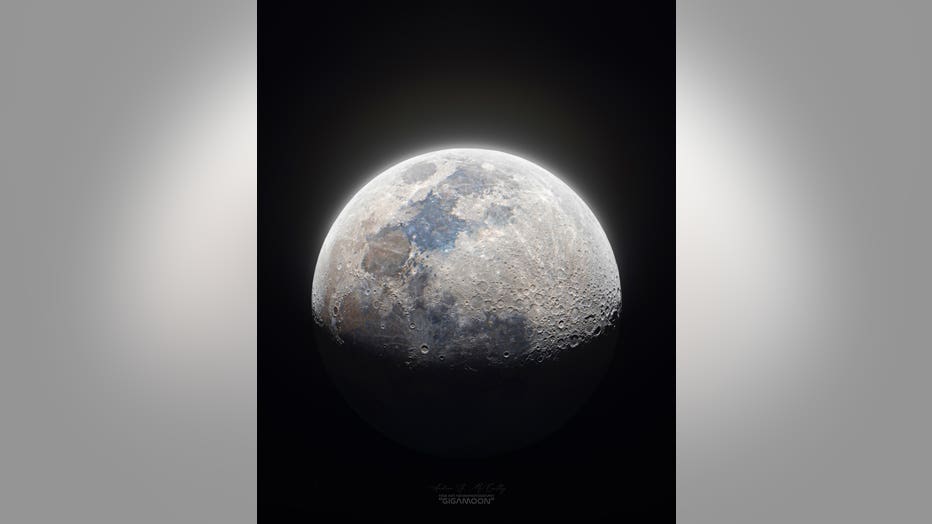 A low-res version of the "Giga-Moon." Photo: Andrew McCarthy
The image can be viewed virtually online, allowing users to zoom in online to view the moon in great detail.
NASA's planned Artemis mission that will put the first woman and person of color on the moon is part of a master plan for humans to explore our solar system deeper. The next moon mission seeks to permanently settle the moon in hopes of placing humans on Mars in this generation.
RELATED: Artemis II mission: Meet the 4 astronauts to make historic trip around the moon in 2024
Unfortunately, McCarthy says he simply won't be able to capture the settlement or landings on the moon with his telescopes. The largest visible lines from his telescopes are crevasses and craters as small as a quarter mile.
To capture an image like that, he said, would require a telescope observatory that would take up a football field. 
Still, he's closely watching the missions and even journeyed to watch an Artemis test launch, which he said was unfortunately scrubbed.