Giant gator invades Florida golf course in wild video
NAPLES, Fla. - This isn't your typical day on the golf course. 
An enormous alligator was spotted making its way across the green at a golf course in Naples – and its appearance came as a total shock to those trying to get a game in at The TwinEagles Club, employee Dalton Mehrl told Storyful. 
The video, which was recorded on March 30, shows the big guy strolling through the course, interrupting a game and stealing the show. You can see players and staff alike trying to redirect the gator into the water using a golf cart, too. 
"I was working when I heard on the radio about a big gator on the first tee. It eventually moved towards the range and we had to guide it towards the water," Mehrl said.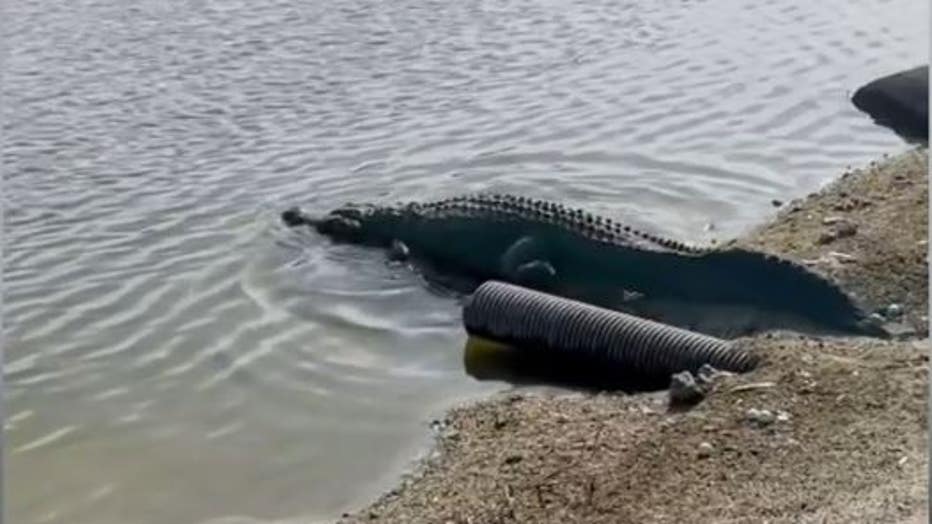 Photo: Dalton Mehrl via Storyful
While the video shows the gator successfully being guided into the water, it wasn't long until he made a return to the course. Mehrl said the alligator came back to the putting green the next day. "So we had to get it out of the way again," he added.