National parks and hundreds of other recreation sites are free to visit Friday
The National Park Service is celebrating Great American Outdoors Day Friday with free admission to hundreds of national parks, historic sites and other recreational lands.
Friday, Aug. 4, is one of five fee-free days offered by the NPS this year. Wilderness areas and conservation lands managed by the Bureau of Land Management, and national wildlife refuges managed by the U.S. Fish and Wildlife Service are also free to visit Friday.
READ MORE: The top 10 most-visited US national parks and memorials
"National parks are really amazing places and we want everyone to experience them," said National Park Service Director Chuck  Sams. "The entrance fee-free days encourage people to discover the beauty, history and inspiration awaiting them in more than 400 national parks throughout the country."
The National Park System spans more than 85 million acres and includes national parks, national historical parks, national monuments, national recreation areas, national battlefields, and national seashores. There is at least one national park site in every U.S. state.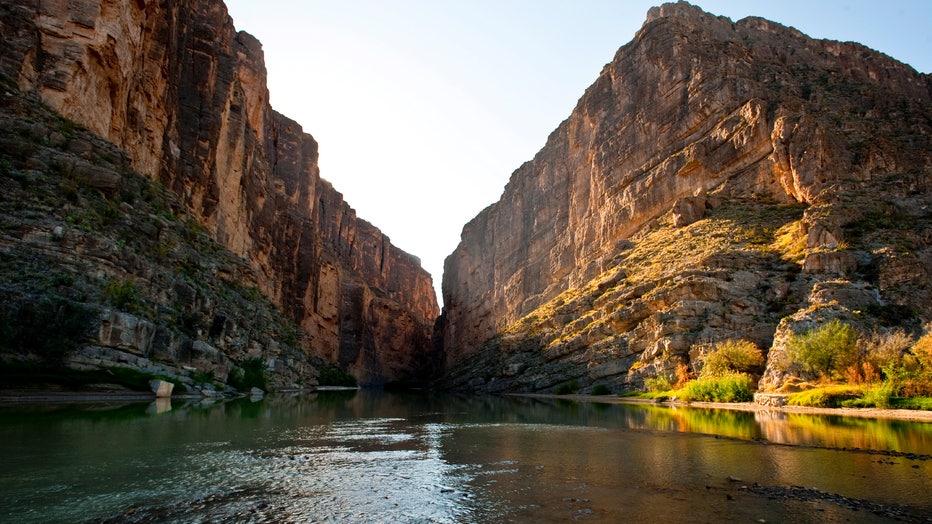 Texas, Big Bend National Park, Santa Elena Canyon, Rio Grande River. (Photo By: Education Images/Universal Images Group via Getty Images)
In 2022, 312 million people visited NPS sites, up 15 million visits from 2021, according to the park service. 
Only 115 of the 418 parks managed by the National Park Service charge entrance fees regularly, with fees ranging from $5 to $35. The other 303 national parks do not have entrance fees.
READ MORE: National Park Service says 'never push a slower friend down' if bear attacks
The entrance fee waiver for the fee-free days does not cover amenity or user fees for activities such as camping, boat launches, transportation, or special tours.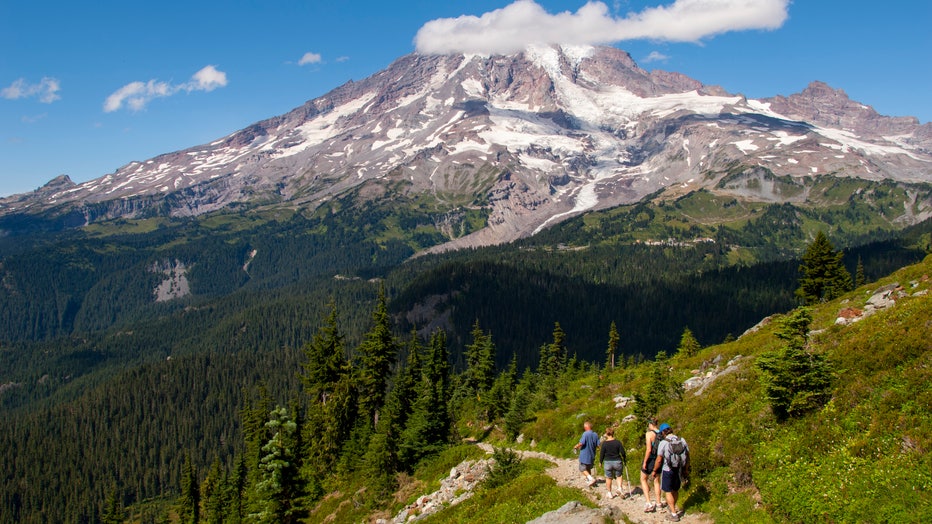 People hiking the Pinnacle Peak trail in Mount Rainier National Park with Mount Rainier in the background, Washington State, USA. (Photo by Wolfgang Kaehler/LightRocket via Getty Images)
Great American Outdoor Day celebrates the three-year anniversary of the Great American Outdoors Act, a conservation law that requires full, permanent funding of the popular Land and Water Conservation Fund and addresses the maintenance backlog facing national parks and public lands.
The act requires the government to spend about $900 million a year — double previous spending — on the conservation fund and another $1.9 billion per year on improvements at national parks, forests, wildlife refuges and range lands.
The Associated Press contributed to this report.