Walmart offering free financial literacy classes for anyone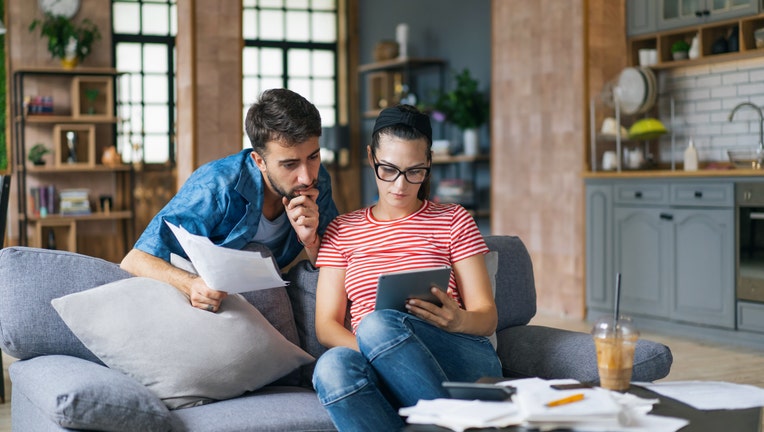 article
Walmart typically advertises ways to "take" our money – whether it's the latest gadget, home goods or clothing. 
But now Walmart is opening up a different conversation about money by way of financial literacy. 
Walmart has teamed up with Khan Academy to offer a new, free financial literacy course for anyone – from associates to customers to community members. 
Managing money is an essential life skill that many Americans don't learn growing up, yet alone master. And Walmart said it recognizes the mental and physical toll that money stress can bring. 
Financial stressors have especially taken over the American news cycle as of late, from inflation to the risk of a recession to the resumption of student loan repayment. 
RELATED: Student loans: More than half of borrowers say they may miss a payment
A poll from the American Psychological Association last fall found that money is an overwhelming source of stress for Americans, with 83% saying inflation was their source of stress. 
Of that, more than half, 57%, indicated that having enough money to pay for day-to-day expenses was their main source of financial stress. 
While these times are trying for anyone, knowing the basics of money management can help alleviate some stress. 
Khan Academy's virtual course offers articles, videos and exercises to master personal finance skills, which can help strengthen financial capabilities, reduce stress and make choices that lead to a healthier financial future, Walmart said in a blog post. 
Several key financial topics are covered in this comprehensive training, including:
Budgeting and saving 
Consumer credit 
Financial goals 
Loans and debt 
Insurance 
Investments and retirement 
Scams and fraud 
Careers and education 
Taxes 
RELATED: Americans say they will need $1.27 million to retire comfortably, study finds
Walmart associates interested in taking the course can go to One.Walmart.com/FinancialLiteracy and select "Get Started" to take the course for free. 
Community members can take the course for free at KhanAcademy.org.
This story was reported from Detroit.