Forecasters warn gusty winds, low humidity increase risk of fires spreading rapidly in Hawaii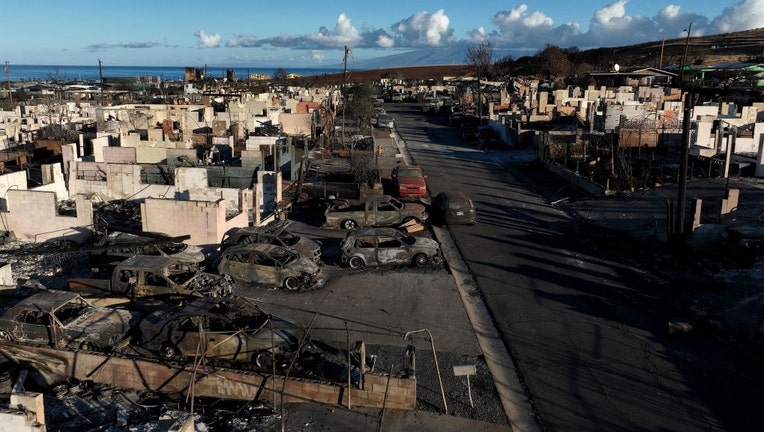 article
HONOLULU - The National Weather Service on Wednesday warned gusty winds and low humidity have increased the risk that fires could spread rapidly in the western parts of each Hawaiian island, three weeks after a deadly blaze tore through a coastal Maui town during a similar alert.
But the agency said winds would not be as powerful compared to Aug. 8 when flames burned down much of Lahaina, killing at least 115 people and destroying more than 2,000 structures. The fire was the deadliest in the U.S. in more than a century.
Lahaina's flames were fanned by wind gusts topping 60 mph (97 kph). This time, winds are forecast to be 15 to 30 mph (24 to 48 kph) with gusts up to 50 mph (80 kph), said Maureen Ballard, meteorologist at the agency's Honolulu office.
"There is a magnitude of difference between the wind speeds in this event versus August 8th," Ballard said.
RELATED: Pictures of Maui fire damage 'will shock you,' Hawaii governor says
The agency issued a Red Flag Warning for the leeward sides of the Hawaiian Islands through Thursday afternoon. It said gusts, low humidity and dry grasses and trees could contribute to "extreme fire behavior." It urged people to delay activities that could throw off sparks.
"It's definitely still something to be concerned about," Ballard said.
The Lahaina fire was fueled by powerful winds whipped up by a combination of Hurricane Dora, which passed some 500 miles (800 kilometers) to the south, and a very strong high pressure system to the north of the islands.
The cause of the blaze hasn't been determined, but it's possible it was ignited by bare electrical wire and leaning power poles toppled by the strong winds.
RELATED: Hawaii governor pushes to block land grabs as fire-ravaged Maui rebuilds
Maui's electric utility, Hawaiian Electric, acknowledged its power lines started a wildfire on Maui but faulted county firefighters for declaring the blaze contained and leaving the scene, only to have a second wildfire break out nearby.
Maui County has sued the utility.
As high winds re-entered the weather forecast on Tuesday, the county, Hawaiian Electric and Maj. Gen. Kenneth Hara, head of the Hawaii National Guard, issued a joint statement saying they were working together to minimize the risk of wildfire and ensure public safety.
"In our lifetimes, Hawaii has never been tested like this," the statement said. "We will do what we have always done when confronted by hardship and heartbreak – we will stand together for our people and communities and work to keep them safe."
RELATED: Hawaii officials urging families of people missing after deadly wildfires to give DNA samples
The electric utility serving Kauai said it would cut power to a mountainous western part of the island in response to the weather service warning.
The Kauai Island Utility Cooperative said in a news release it would de-energize the electrical line serving about 100 members in Kokee and Makaha Ridge.
The utility said it expected it wouldn't restore power to this area until the Red Flag Warning is rescinded and utility crews have inspected the lines to make sure they are safe to re-energize.