Florida firefighter adopts baby left in safe haven box
OCALA, Fla. - In a heartwarming tale of compassion, a Florida firefighter has opened his heart and home to a newborn baby girl he discovered in the station's Safe Haven drop box in December. 
According to the Ocala Fire and Rescue Station in Florida, the firefighter heard the alarm and discovered the baby inside the state's first Safe Haven Baby Box (SHBB) – a device that legally permits a mother in crisis to safely, securely, and anonymously surrender a newborn who cannot be cared for. 
Both he and his wife had reportedly been trying for a child for years, according to FOX News Digital. 
When the baby was sent to the local hospital for evaluation, the firefighter sent a special note explaining his situation and described the couple's desire and clearances to adopt through the state.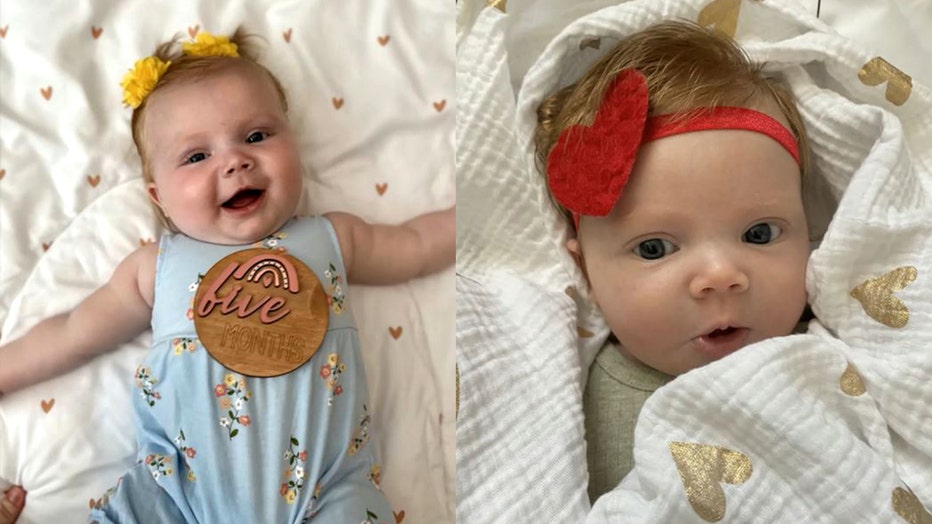 Photos of Zoey. The baby was found in a safe haven box in Florida and adopted. (Credit: Zoey's parents, FOX News Digital, Ocala Fire Rescue)
After a few long and stressful days, Zoey was in her new loving home with the firefighter and wife – her new parents. 
"It's a gift from God, that's all it is. There's nothing else to explain it," the firefighter told NBC's Today in an exclusive interview last month.
Zoey's family said they want to share her story with the hopes of Zoey's birth parents seeing their little girl in a safe and loving home thanks to their brave decision.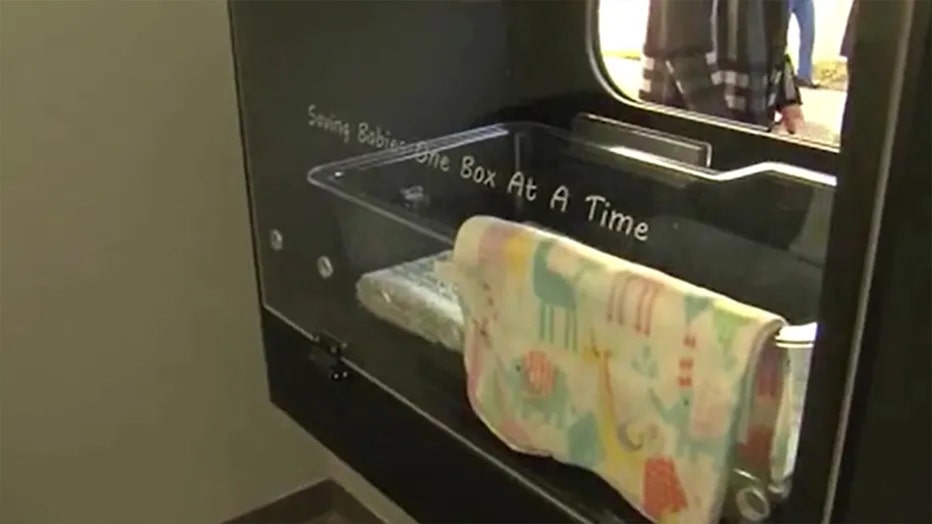 The inside of the Safe Haven Baby Box at the fire station in Ocala, Florida. (Credit: Ocala Fire Rescue)
An SHBB is installed in an exterior wall of a designated fire station or hospital. It has an exterior door that automatically locks upon placement of a newborn inside the baby box and an interior door that allows a medical staff member to secure the surrendered newborn from inside the designated building.  
Ocala Fire's SHBB has been in service for two years and is still the only operational device of its kind in the state.
EARLIER: Newborn surrendered at Florida fire station is first baby saved by state's only 'Baby Box'
There are currently 148 safe haven boxes around the country. These locations are listed on the organization's website Safe Haven Baby Boxes.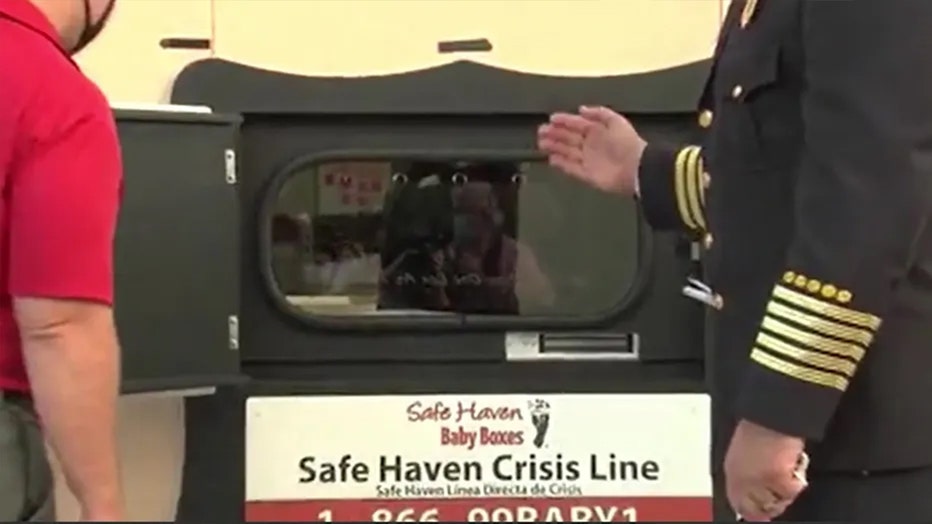 The outside of the Safe Haven Baby Box at the fire station in Ocala, Florida. (Credit: Ocala Fire Rescue)
To speak to a trained professional about surrendering a newborn – 24 hours a day, 365 days a year, you can contact the National Safe Haven Crisis Line at 1-866-99BABY1 (1-866-992-2291).
This story was reported from Los Angeles. FOX News Digital, FOX 13 Tampa contributed.