Florida community ordered to quarantine after giant invasive snail sighting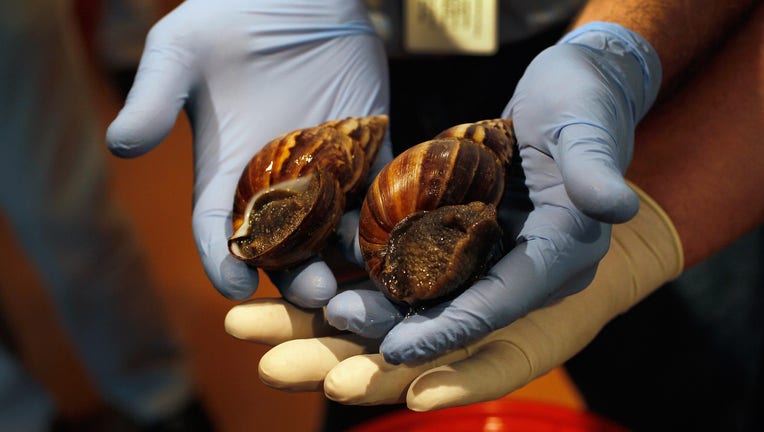 article
MIRAMAR, Fla. - An invasive species of giant African land snails has been spotted in South Florida, triggering authorities to issue a quarantine zone for parts of Broward County to try to stop its spread.
The Florida Department of Agriculture and Consumer Services says the detrimental agricultural pest was spotted in early June, and the agency is using a type of snail bait to eradicate the species.
The last sighting in Florida was in 2022 when more than 1,000 were reported in a community north of Tampa.
According to the University of Florida, the snails can grow up to eight inches long and have dark shells.
The species is known to be destructive to plants which can be problematic to the state's nearly $8 billion agriculture industry.
The state also warns that snails can pose a health risk to humans and lead to meningitis.
The FDACS's Division of Plant Industry says the pesticide it's using to eradicate the pest is safe around crops and will make the snails susceptible to dehydration.
The state's agriculture department did not say where it believes the Broward County snail originated, but previously authorities tied the species to the pet trade.
The USDA reports eradication efforts from a population spike during the 1960s took at least a decade to complete and cost more than $1 million.
The agency prohibits importing or owning the giant snails because of risks to health and the agricultural industry.