First-generation iPhone sells at auction for $190K — about 380 times its original price
A first-generation iPhone has sold at auction for $190,373, almost 380 times its original price of $499 when the groundbreaking device went for sale in 2007.
LCG Auctions, which hosted Sunday's sale, said the 4GB iPhone model was 20 times rarer than the 8GB model released at the same time for $599. That's largely because the 4GB model was discontinued two months after launch given customer preference for the larger memory size.
"A new bar was set Sunday night," said Mark Montero, the founder of LCG Auctions. "We are thrilled to be a part of this fantastic record breaking sale."
It is the third original iPhone to sell for record prices at auction in the past year. An 8GB model sold for $63,356 in February and another 8GB model fetched $39,340 in October 2022. All were factory sealed in their original packaging.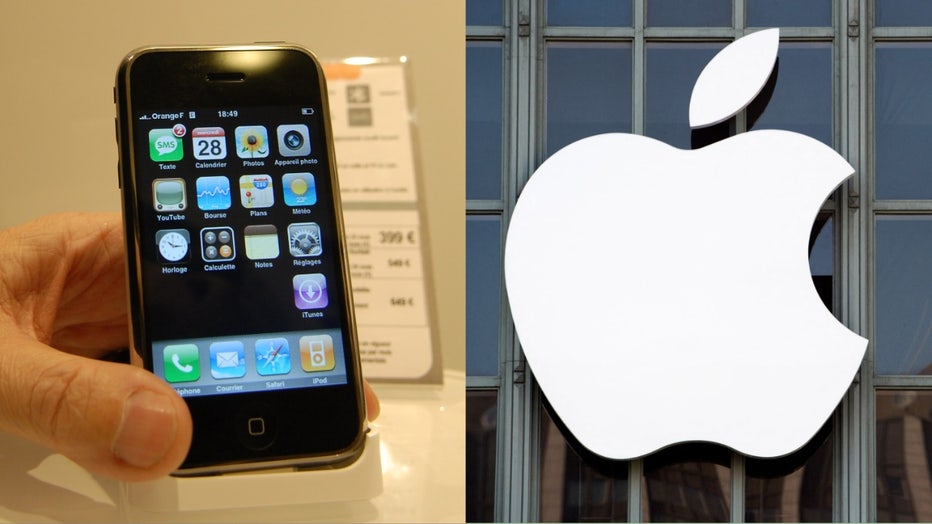 LEFT: IPhone launching In Nantes, France On November 28, 2007 (Credit: Alain DENANTES/Gamma-Rapho via Getty Images) RIGHT: The Apple logo. (Credit: Josh Edelson/AFP via Getty Images)
The iPhone is one of the world's most successful electronic products and helped make Apple the first publicly held company with a $3 trillion market value. The Cupertino, California, company reached that milestone 16 years after the first iPhones were sold.