Entertainment companies hiring AI specialists amid Hollywood strike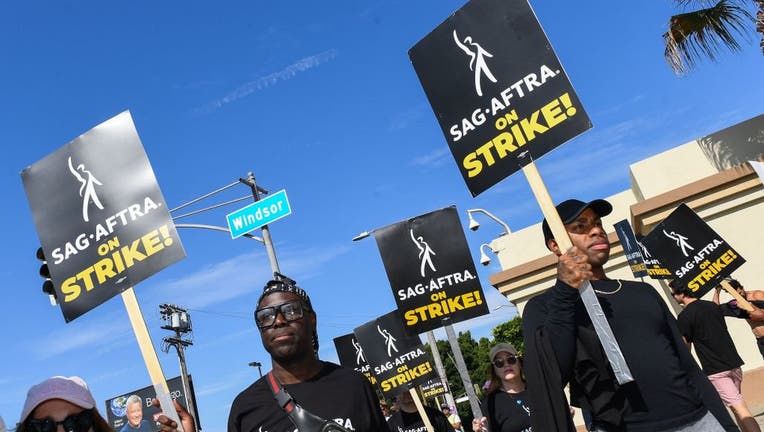 article
Concerns about the potential impact of artificial intelligence (AI) on the entertainment industry have played a significant role in the ongoing Hollywood strike by actors and writers. That hasn't stopped companies with studios from staffing up with AI specialists.
While the strike by actors and writers reflects a broader set of concerns beyond the impact of AI on the entertainment industry, including pay and benefits, the threat posed by the emerging and increasingly sophisticated technology has raised alarm. 
Actors have expressed fears about AI being used to replicate an actor's image and likeness without the actor's consent, while writers have pushed for limits on the use of AI to write or rewrite scripts.
At a rally in Times Square hosted by SAG-AFTRA this week, actor Bryan Cranston delivered remarks aimed at Disney CEO Bob Iger.
NETFLIX IN SWEET SPOT DESPITE HOLLYWOOD STRIKE
"We will not be having our jobs taken away and given to robots. … We will not have you take away our right to work and earn a decent living," Cranston said. "And, lastly and most importantly, we will not allow you to take away our dignity."
Despite concerns raised by the actors and writers on strike, the seemingly inexorable rise of AI and the need to stay on the cutting edge of emerging technology has resulted in entertainment studios continuing to seek out AI specialists against the backdrop of labor unrest. Several studios have active listings for AI and machine learning roles that have garnered attention amid the strike.
WHAT IS ARTIFICIAL INTELLIGENCE (AI)?
Netflix has several job postings related to AI and machine learning on its website, including a product manager role first noticed by The Intercept that lists a pay range of $300,000 to $900,000 annually. 
The listing states that the product manager would "define the strategic vision" for Netflix's machine learning platform and work to "increase the leverage" of that platform across the company.
One notable AI and machine learning listing from Disney's careers website is for a senior vice president role related to postproduction and innovation for Disney Branded Television, which produces content for children and families. 
The posting for the role, which offers a salary between $270,500 to $371,900, seeks applicants who can "champion the constant evolution of our tools and processes across all aspects of the development pipelines. Be on the leading edge of technology developments, like Artificial Intelligence, and work to deliver solutions to improve processes like speed-to-market, content quality, efficiency and cost."
A job posting at Sony spotted by The Hollywood Reporter seeks a senior research scientist and manager who specializes in AI ethics, specifically how they relate to fairness, transparency and accountability.
The role, which lists a salary range of $170,000 to $210,000, would help manage a multinational team of research scientists based in the U.S., Japan and Switzerland that executes "ambitious AI projects." The AI ethics manager would also "provide advice and consultation for business units on AI ethics, managing cross-functional stakeholder relationships."
Read more of this story from FOX Business.