Egg prices should be going down soon, report finds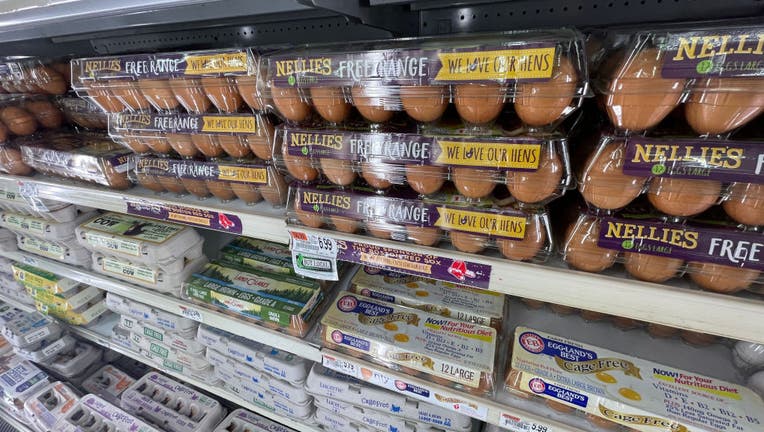 article
With food costs surging, there could be relief for consumers buying eggs. 
Egg prices could dip soon in part because of lower wholesale prices retailers are paying for eggs, according to a U.S. Department of Agriculture report. 
The May 8 report says egg prices dipped to $0.78 per dozen in the first week of the month compared to egg costs of $5.30 near the end of 2022, Axios reported. 
RELATED: Egg prices so high, Dollar Tree pulls them from shelves completely
Citing Consumer Price Index data, Axios reported egg prices were down 0.3% in April compared to March, though they were still up 21% from last year.
The USDA notes that demand for eggs remains low for consumers because they aren't buying them in large amounts. The agency notes that a post-Easter decline in wholesale egg prices is helping to lower costs of the good, but temporarily. 
RELATED: Egg prices still up 55% over last year despite slight reduction in February
Citing data from a Consumer Price Index report, FOX Business reported egg prices in February posted a 55% increase in a one-year span from the same month the previous year.  And it occurred as egg prices declined 6.7% month-to-month, per the U.S. Department of Labor. 
Some reasons behind the higher prices for eggs over the past year included growth in production-related costs and the worst bird flu outbreak in U.S. history. 
FOX Business contributed to this report. This story was reported from Washington, D.C.