Dog struggles to survive shooting that left owner dead: 'We need another miracle'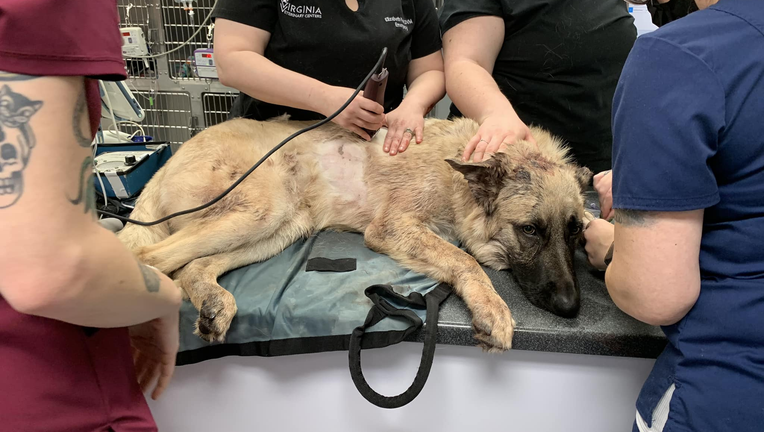 article
RICHMOND, Va. - A dog is clinging to life after being injured in a shooting that also killed his owner. 
Richmond Animal Care and Control said Luca, the dog, was discovered 20 hours after the shooting inside a Virginia home. 
"It's a miracle that Luca survived; we need another miracle to save him," RACC said in a Facebook post. 
RELATED: Kansas City Zoo says oldest polar bear in US captivity dies
Veterinarians said Luca has bullet fragments in his head and neck. However, it's unclear how this will affect his spine. 
"His prognosis is guarded at best, but we can't give up until we've tried everything we can to help him," the post continued. 
The shelter said it's also accepting donations for Luca's medical care.
"Here's hoping his heartbreaking story can have a happier ending," the shelter said. 
According to WRIC, Richmond police are not looking for any suspects in the shooting. 
This story was reported from Los Angeles.