COVID tests: When, where to order next batch of free ones
The Biden administration announced on Wednesday that it was providing more funding to produce at-home COVID-19 tests ahead of the colder months. 
Approximately $600 million will go toward making new at-home tests. 
Twelve manufacturers that employ hundreds of people in seven states have been awarded funding and will produce 200 million over-the-counter tests to replenish federal stockpiles for government use, in addition to producing enough tests to meet demand for tests ordered online, the Department of Health and Human Services said.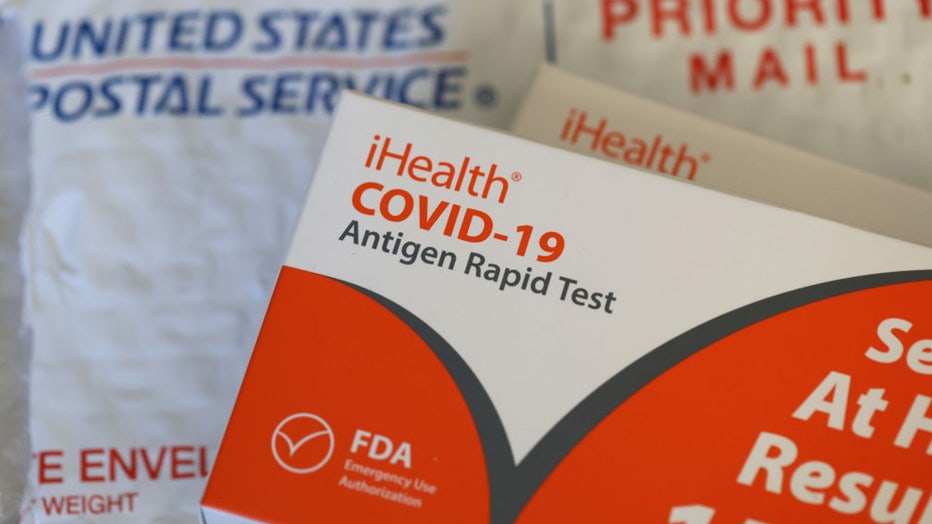 FILE - In this photo illustration, free iHealth COVID-19 antigen rapid tests from the federal government sit on a U.S. Postal Service envelope after being delivered on Feb. 04, 2022 in San Anselmo, California. (Justin Sullivan/Getty Images)
Federal officials noted that it will help guard against supply chain issues that sparked some shortages of at-home COVID-19 tests made overseas during past surges in coronavirus cases.
Where to order COVID-19 tests
The original COVIDTests.gov website will serve once again as the place where Americans can order up to four free tests per household. 
When can you order COVID-19 tests? 
The tests will be available to order beginning Sept. 25 and will be delivered for free via the United States Postal Service.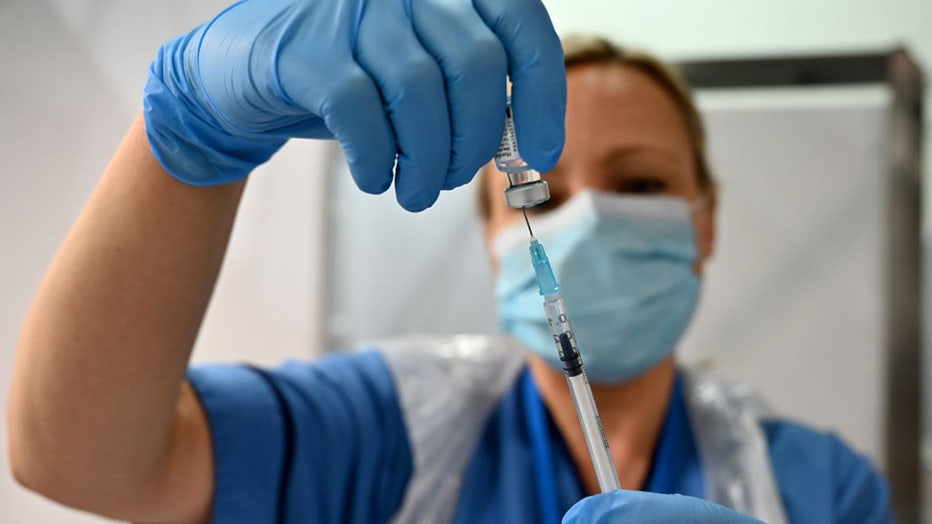 FILE - A health care worker prepares a COVID-19 vaccine at the Louisa Jordan Hospital as the roll out begins on Dec. 8, 2020 in Glasgow, Scotland. (Jeff J Mitchell - Pool /Getty Images)
Updated COVID-19 vaccines are coming
Last week, the Centers for Disease Control and Prevention endorsed the new COVID-19 shots for everyone 6 months and older. 
The new vaccine will be available at pharmacies, health centers and some doctor offices. 
Locations will be listed on the government's vaccines.gov website. The list price of a dose of each shot is $120 to $130, according to the manufacturers. But federal officials said the new COVID-19 shots still will be free to most Americans through private insurance, Medicare or Medicaid. For the uninsured or underinsured, the CDC is working with health departments, clinics and certain pharmacies to temporarily provide free shots.
Can I get a flu shot and COVID-19 shot at the same time? 
Yes. The CDC says there is no difference in effectiveness or side effects if people get those vaccines simultaneously, although one in each arm might be more comfortable. The CDC urges a yearly flu shot for pretty much everyone ages 6 months and up. The best time is by the end of October. 
The Associated Press contributed to this report.