Chick-fil-A starts selling 'saucy' attire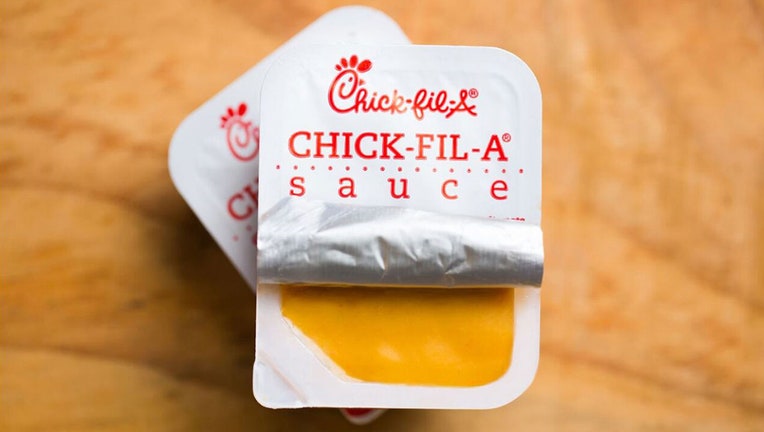 article
ATLANTA - It used to be more of a faux pas than fashionable to wear sauces, but an Atlanta-based fast-food restaurant chain is changing the trend, and it is prêt-à-porter.
Chick-fil-A is once again offering sauce-styled accessories through their online market. The items are "tapping into its guests' passion for sauce."
The attire features a tote bag, bucket and trucker hats, sneakers, a crewneck sweatshirt, pocket tee, water bottle, watch, socks, shoelaces and an enamel pin.
CHICK-FIL-A SENDS MOBILE KITCHEN TO THOSE IMPACTED BY RECENT TORNADOES
Prices range from $6 to $80, depending on the gear.
The garb features designs inspired by Chick-fil-A Sauce, Honey Mustard, Barbecue, Polynesian Sauce, Sweet & Spicy Sriracha, Zesty Buffalo and Garden Herb Ranch.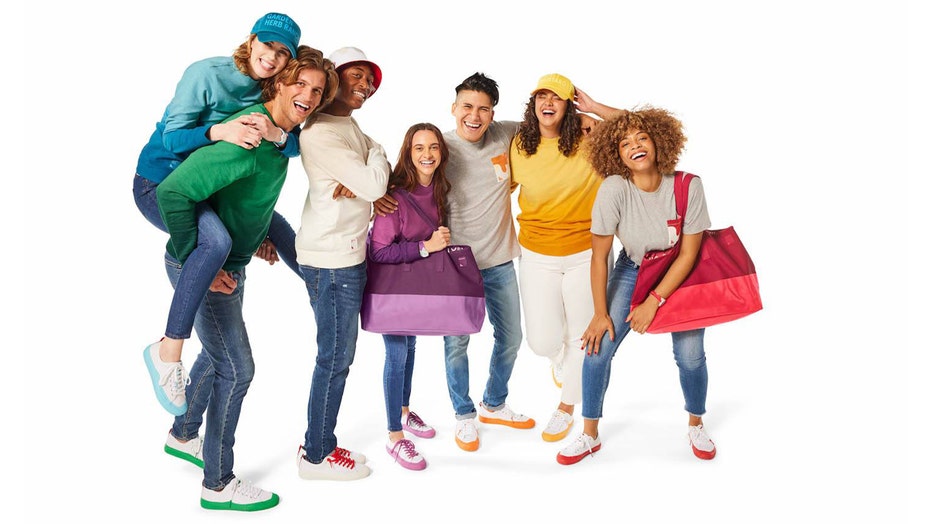 Chick-fil-A has begun to sell sauce-inspired clothing. (Chick-fil-A)
In addition, the online store, Chick-fil-A is also selling a special keychain exclusively in participating stores.
The colorful collection will be sold until supplies last.
The sale is part of month-long celebration of sauces in April for the nation's largest chain specializing in chicken sandwiches.
"We wanted to create a way for fans to celebrate their favorite sauce flavors in style – beyond the restaurant," said Sara Storck, senior director of brand strategy. "With signature sauce color palettes, the new merchandise line offers all the sauce, without the spill – featuring everything from sauce drip t-shirts to accessories inspired by each flavor."
COUPLE CELEBRATES 72ND WEDDING ANNIVERSARY WITH LIMO RIDE TO CHICK-FIL-A
Also, 16-ounce bottles of Chick-fil-A Sauce, Polynesian Sauce, Barbecue Sauce and Sweet & Spicy Sriracha Sauce have hit supermarket store shelves including Walmart and Target. The restaurant is also offering creative ways to use those sauces to spice up everyday food items at its blog, The Chicken Wire.
To learn more about the limited-edition, sauce-inspired wardrobe, visit shop.chick-fil-a.com.