Celebrate Pepsi's 125th birthday with a free soda and more: Here's how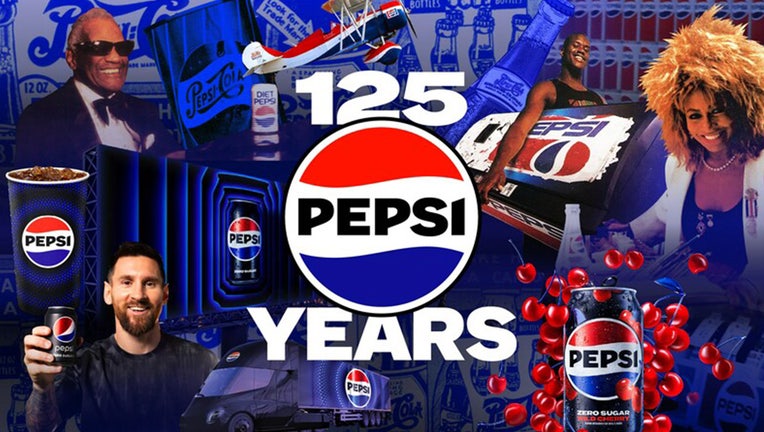 article
Happy birthday to Pepsi! 
The company marked the brand's 125th anniversary on August 28 with a new logo and unveiled a new immersive experience that fans can enjoy in the next 125 days. 
"As we celebrate the brand's historic milestone over the next 125 days, we will honor some of our most cherished cultural moments as we look ahead towards our next chapter with the rollout of the new Pepsi logo and visual identity," said Todd Kaplan, Chief Marketing Officer – Pepsi. 
In addition to the immersive experiences and giveaways that are to come, Pepsi is currently offering fans a free Pepsi until September 4.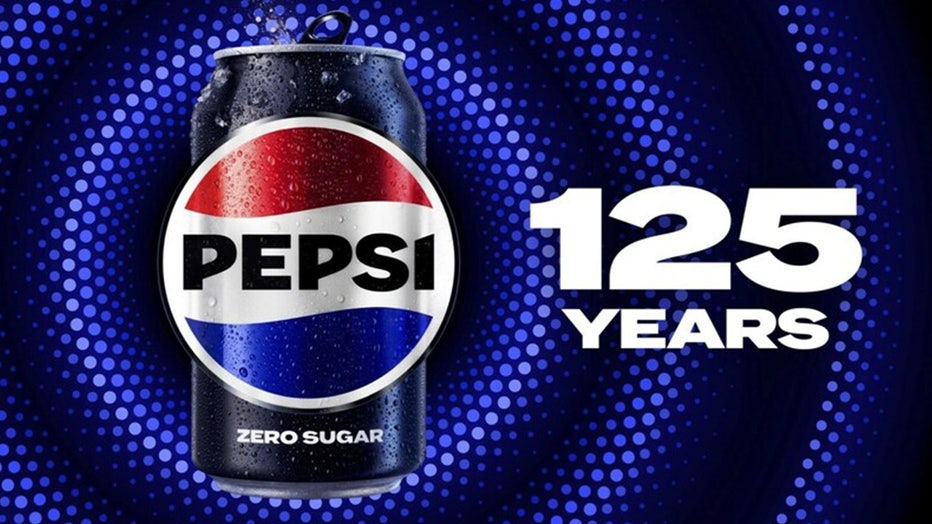 New Pepsi look. (PepsiCo)
All you have to do is text "PEPSI125" to 81234 and get a rebate of up to $2.50 on qualifying Pepsi drinks purchased online or in store. 
Keep the receipt after your purchase because you will need to submit a proof of purchase via Pepsi's chatbot on either their official Facebook page or via text. 
In addition to celebrating Pepsi's 125th birthday with a free Pepsi for fans, the company also announced a new Pepsi 125 Diner which is set to open in October in New York City.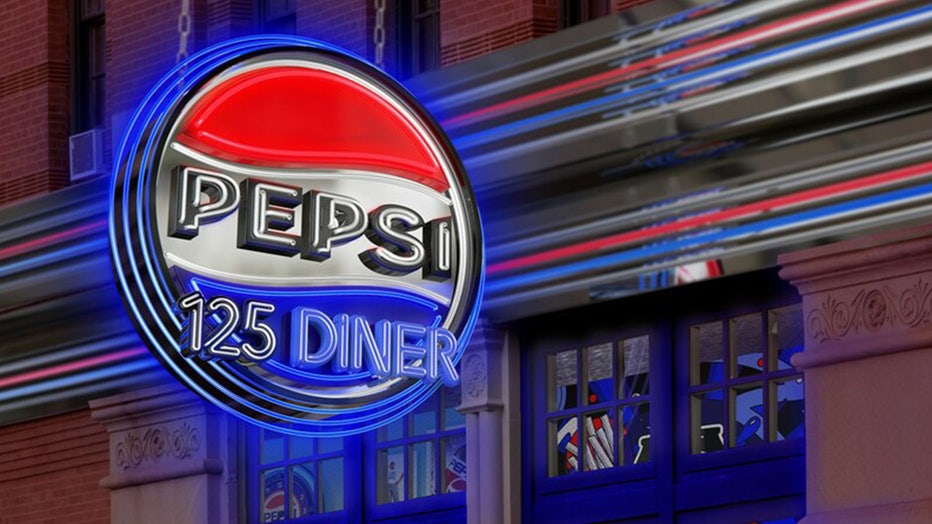 Pepsi 125 Diner rendering. (PepsiCo)
The company said in a news release that the diner will be designed to mirror sets from some of the brand's most iconic commercials and will "feature real, one-of-a-kind memorabilia from the Pepsi archives, while also celebrating the brand's new look and feel." 
The Pepsi 125 Diner will open on Oct. 19 and tickets will begin at $50 per person. 
Attendees can enjoy a three-course meal with complimentary Pepsi beverages and cocktails. 
Pepsi 125 Diner rendering. (PepsiCo)
"The Pepsi 125 Diner will bring the best of Pepsi all together under one roof – from some of our favorite advertisements to our biggest music moments to our rarest product experiences, and so much more – it will truly be a one-of-a-kind immersive experience unlike anything else," Kaplan said. 
The first 25 people to sign up for a seat at the diner will get limited edition Pepsi swag. 
Tickets will be available for purchase beginning Sept. 5 at 9 a.m. To join the waitlist, click here. 
And for fans who do not live in New York and want to dine at the Pepsi 125 Diner, Pepsi is offering five people a chance to win a trip to experience it in person. 
Winners will also be allowed to bring one friend. 
The sweepstakes ends on Sept. 16 at 11:59 p.m. ET and entrants must be 18 years or older to apply. 
Click here to enter. 
This story was reported from Los Angeles.