Canada issues travel advisory for LGBTQ visitors to US
Canada has updated its international travel guidance to warn citizens about anti-LGBTQ+ laws in some U.S. states.
According to the advisory, laws in some U.S. states target 2SLGBTQI+ persons, or two-spirit, lesbian, gay, bisexual, trans, queer, questioning, intersex and more. The advisory is vague and doesn't specifically mention any one law, but it warns Canadian travelers to check "relevant state and local laws."
"Foreign laws and customs related to sexual orientation, gender identity, gender expression and sex characteristics (SOGIESC) can be very different from those in Canada," the travel guidance states. "As a result, you could face certain barriers and risks when you travel outside Canada. Research and prepare for your trip in advance to help your travels go smoothly."
READ MORE: Ban on gender-affirming health care for minors takes effect in North Carolina
In statements to the CBC, Canadian officials cited laws banning drag shows, restricting gender-affirming care and blocking participation in sporting events as reasons for the updated guidance.
The American Civil Liberties Union is tracking 495 "anti-LGBTQ" laws in the U.S. Of those, 230 are related to schools and education; 130 are connected to health care; 44 deal with freedom of expression, and others are related to public accommodations, IDs and more.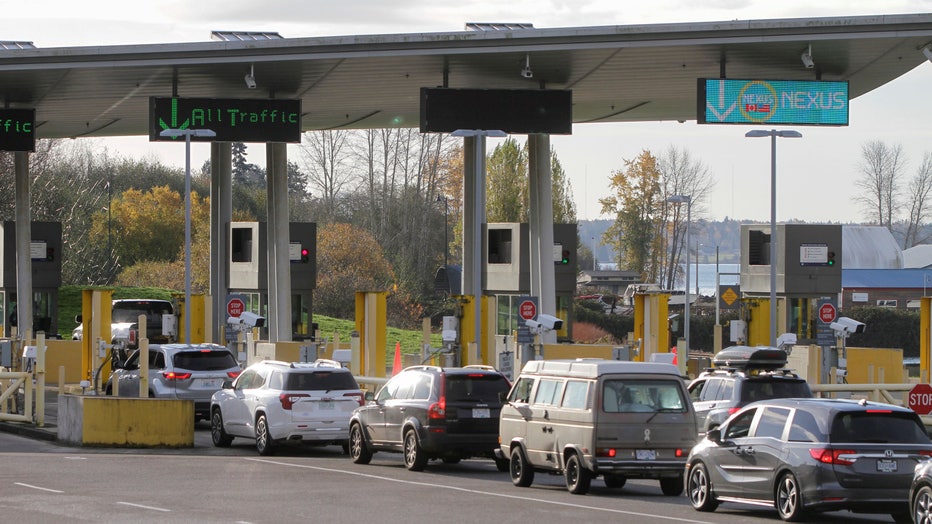 Vehicles from Canada line up to enter the United States at the Peace Arch border crossing in Surrey, British Columbia, Canada (Photo by Liang Sen/Xinhua via Getty Images)
In May, the largest LGBTQ+ rights organization in the U.S. joined other civil rights organizations
in issuing a similar travel advisory for Florida, warning that newly passed laws and policies may pose risks to minorities, immigrants and gay travelers.
READ MORE: Families with transgender kids forced to travel out of state for care they need
The Human Rights Campaign joined the NAACP, the League of United Latin American Citizens, the Florida Immigrant Coalition and Equality Florida in issuing travel or relocation warnings for the Sunshine State, one of the most popular states for tourists to visit in the U.S.
While the LGBTQ+ advocacy group said it wasn't calling for a boycott or making a blanket recommendation against visiting Florida, it said it wanted to highlight new laws passed by the Republican-controlled Florida Legislature that they said are hostile to the LGBTQ+ community, restrict abortion access and allow Floridians to carry concealed weapons without a permit.
The Associated Press contributed to this report.