Bears steal Krispy Kreme doughnuts from delivery van in Alaska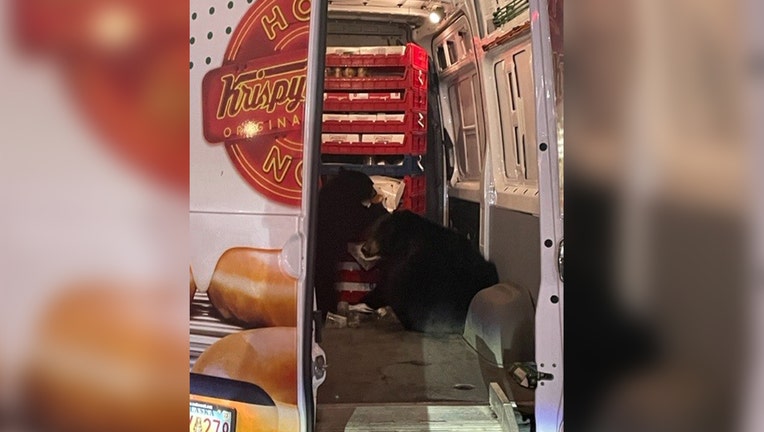 article
JOINT BASE ELMENDORF-RICHARDSON, Alaska - A group of bears recently staged a doughnut heist on an Alaska military base. Their target? It was a Krispy Kreme doughnut van that was stopped outside a convenience story during its delivery route.
Shelly Deano, the store's manager for Joint Base Elmendorf-Richardson JMM Express, told FOX Television Stations that the delivery driver left his van's back doors open on Sept. 12.
She said that's when one bear walked by the side of the van and then sauntered inside.
"I could hear her ripping open packages and the cub walked right in a little bit later, and they both were just eating the donuts," she recalled to FOX.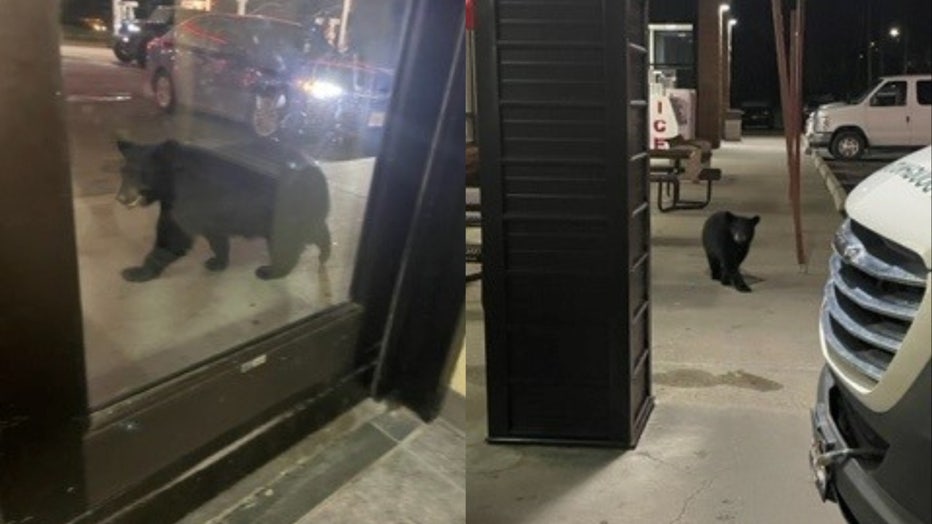 Photos of bears near Krispy Kreme delivery van. (Credit: Shelly Deano)
Deano said The bears chomped on doughnut holes, ignoring the banging on the side of the van that was aimed at shooing them away. 
The cubs were in the van for about 20 minutes before she called for security. 
"They came about 10 minutes later and sounded sirens to try and get the bears out," Deano continued, adding that the bears eventually left and wandered off into the woods.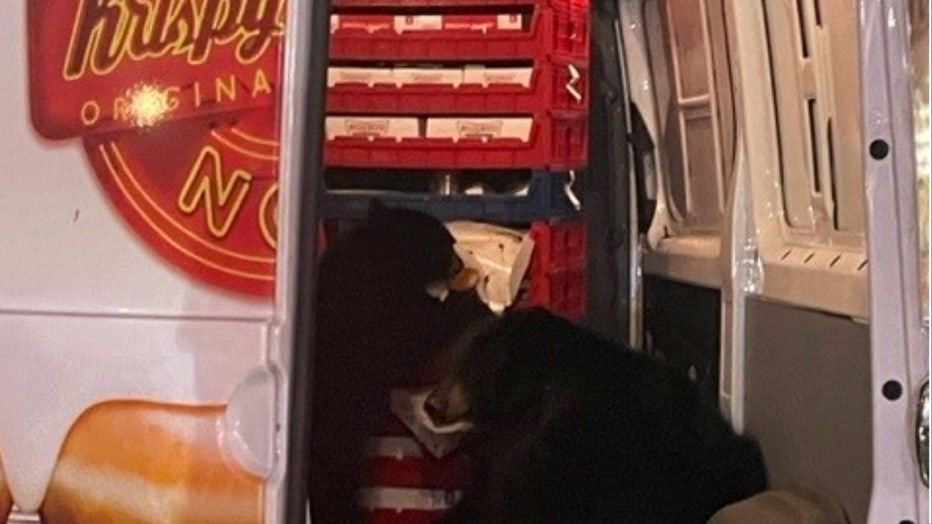 Bears inside Krispy Kreme delivery van. (Credit: Shelly Deano)
According to Deano, it's not unusual to see bears on base or around the store, adding that the delivery driver now closes his doors when he stops by the shop.
Capt. Lexi Smith, a spokesperson at the base, said she urges the public to "use caution to ensure you are protecting our wildlife and yourselves. Wildlife may be our neighbor, but they should not be attracted to our human food sources." 
RELATED: 'Bear-y' lucky: Nevada firefighters rescue bear stuck in tree
This story was reported from Los Angeles. The Associated Press contributed.