"Barbie" movie needed so much pink paint, it caused an international shortage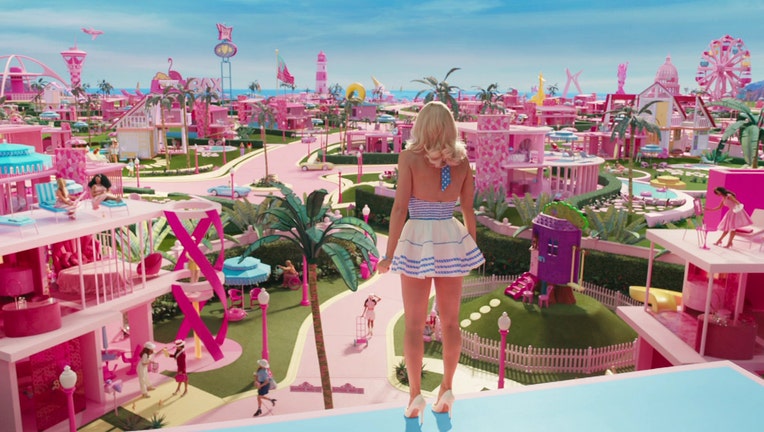 article
A lot of hype is building for the "Barbie" movie, which hits theaters nationwide on July 21. The new live-action film stars Margot Robbie and Ryan Gosling as Barbie and Ken.
Plenty of time and effort has gone into producing the film, particularly with the set design. 
"Barbie" director Greta Gerwig told Architectural Digest that the vision for Barbie World was inspired by midcentury designs in Palm Springs, California, and the iconic Barbie Dreamhouses.
For assistance with the construction of the set, Gerwig tapped production designer Sarah Greenwood and set decorator Katie Spencer, the duo behind the design for the film "Pride & Prejudice," according to Architectural Digest. 
RELATED: Mattel releases new doll collection to celebrate 'Barbie' movie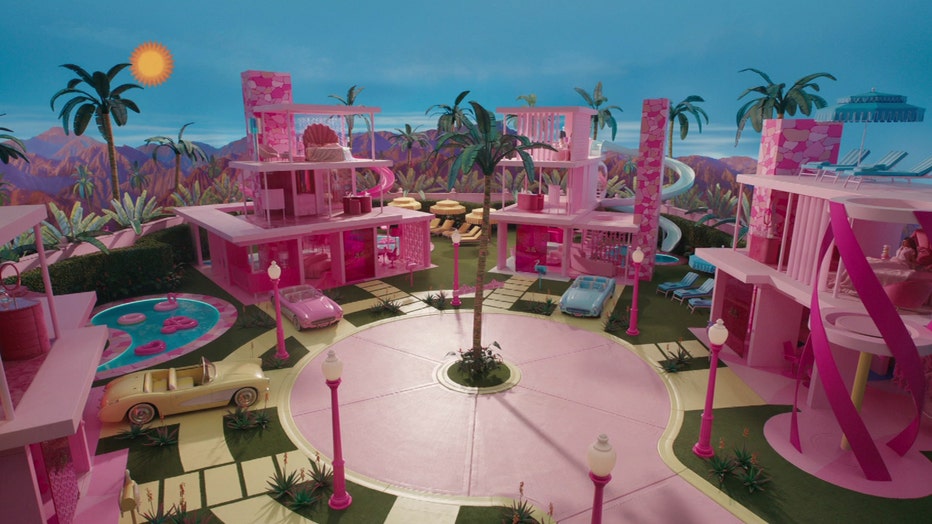 Image from highly-anticipated "Barbie" movie. (Photo courtesy of Warner Bros. Pictures)
Gerwig told the design magazine that everything had to be pink, and she wanted to capture what made her love Barbie as a kid. 
A crew based at the Warner Bros. Studios lot near London constructed a three-three-story pink dream house with a slide that leads to a kidney-shaped pool. 
Greenwood shared with Architectural Digest that so much pink paint used for the set design caused an international shortage.
Gerwig told the magazine that it was a requirement for everything in the Barbie World to be pink to maintain what she called the "kid-ness."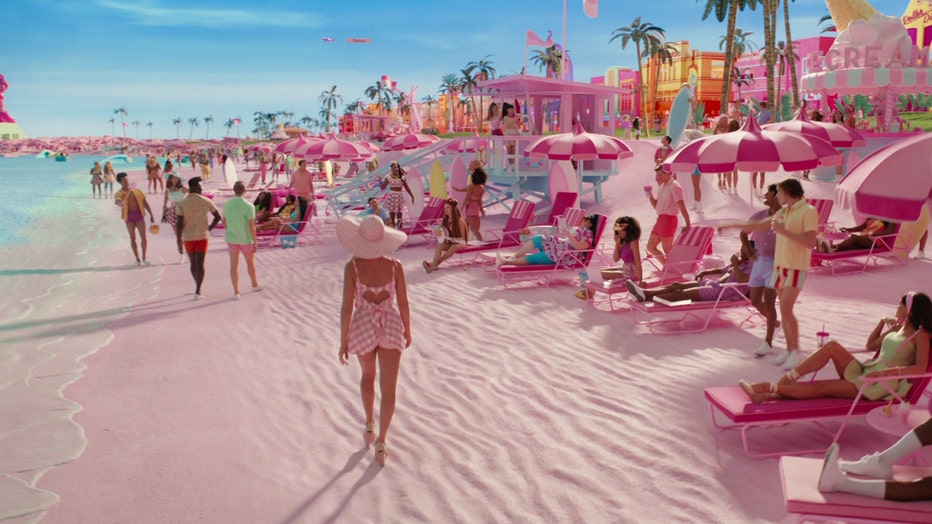 Image from highly-anticipated "Barbie" movie. (Photo courtesy of Warner Bros. Pictures)
A "Barbie" teaser trailer dropped in April and generated tons of excitement and memes from fans. An official trailer was released last week and shared more of the story. 
In the film, Barbie becomes more self-aware and goes through somewhat of an existential crisis. Ken then accompanies her into the real world.
Mattel also got in on the "Barbie" movie buzz with the release of a new line of dolls inspired by the movie.
The "Barbie the Movie dolls" line features styles fans will see in the film, "reflecting the signature styles of Barbie, Ken, and new characters as they traverse through Barbie Land and beyond," according to Mattel. 
"Barbie" also stars America Ferrera, Kate McKinnon, Issa Rae, Rhea Perlman, and Will Ferrell. 
This story was reported from Washington, D.C.