Arrest made in big multi-state identity fraud case
AUSTIN, Texas - A man is behind bars in Travis County with a $250,000 bond after he was arrested as part of a massive multi-state identity theft fraud case. 
According to court documents, Tony Cao Li was arrested earlier this year in Utah after going on a spending spree with stolen IDs, including information from an Austin software engineer. 
Images included in the arrest affidavit were of some of those IDs allegedly duplicated after hacking information from victims.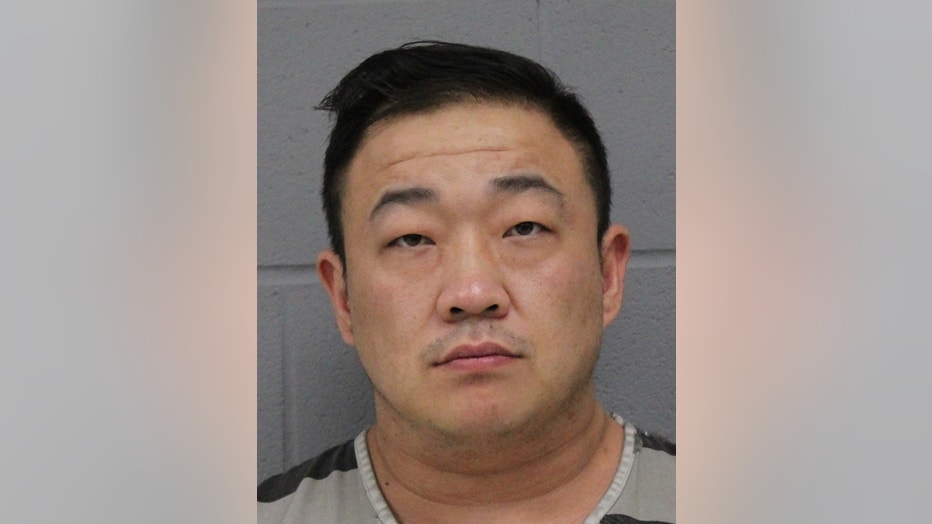 Tony Cao Li (Austin Police Department)
Li's arrest is just part of a much larger case of identity theft being tracked by cyber expert John Miri.
"I certainly wish it would have been sooner, and they would have caught more of them. But, unfortunately, what's surprising is that they caught anyone," said Miri.
In February, during a state House Committee hearing, DPS Director Steve McCraw told lawmakers about the fraud case and said at the time it was orchestrated by a Chinese crime gang located in New York. The stolen personal information, according to McCraw made it possible for the gang to fool the state into sending them more than 3,000 driver license cards. These fake renewals were then duplicated into fake IDs. 
MORE CRIME COVERAGE
Li ended up in the Travis County jail after being extradited to Austin from New York, which, according to Miri, is because he may only be a minor player who slipped up.
"This is going to be a long and arduous process for the investigators and for the people involved. It's tough to put 3000 genies back in the bottle when something like this happens," said Miri.
According to court documents, investigators found 1,273 Texas drivers licenses at three addresses in Oklahoma linked to Li. He allegedly used the stolen information to purchase a Mercedes and a Porsche.
Along with Oklahoma, investigators determined that Texas ID cards were sent to locations in New York, Georgia, and reportedly even Canada, and all were obtained using stolen information, mostly from people of Asian descent.
"It's a long process for investigators. And unfortunately, it's going to be an even longer and harder process for the people that got affected. I would as we talked last time, I would really encourage people to get a credit monitoring service," said Miri.
Officials with DPS declined FOX 7 Austin's request for an interview, however the lead investigator in this case is assigned to a federal cyber squad that specializes in these types of crimes.