Apple shoes on sale for $50K: Here's why the 'ultra rare' sneakers are so expensive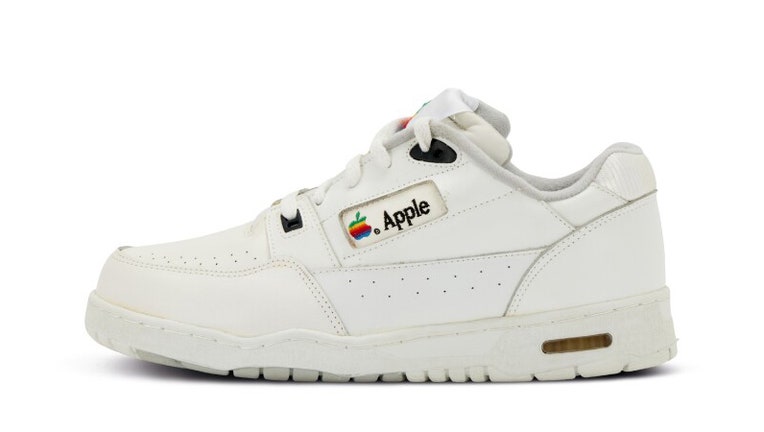 article
A pair of "ultra rare" Apple sneakers are on sale for a whopping $50,000.
According to Sotheby's, which is selling the shoes (not auctioning them), the classic white sneakers were custom-made for Apple employees at a mid-'90s Apple sales conference. They were never sold to the public.
READ MORE: Iconic Louise Bourgeois 'Spider' sculpture fetches record $32.8M at auction
Sotheby's said more than 22,000 customers purchased Apple-branded clothing and accessories in 1985, "a testament to the public's dedication across categories."
"Featuring a predominately white upper, the old school rainbow Apple logo — on both the tongue and lateral quarter — is a standout detail," Sotheby's said. "This particular pair of sneakers is one of the most obscure in existence and highly coveted on the resale market."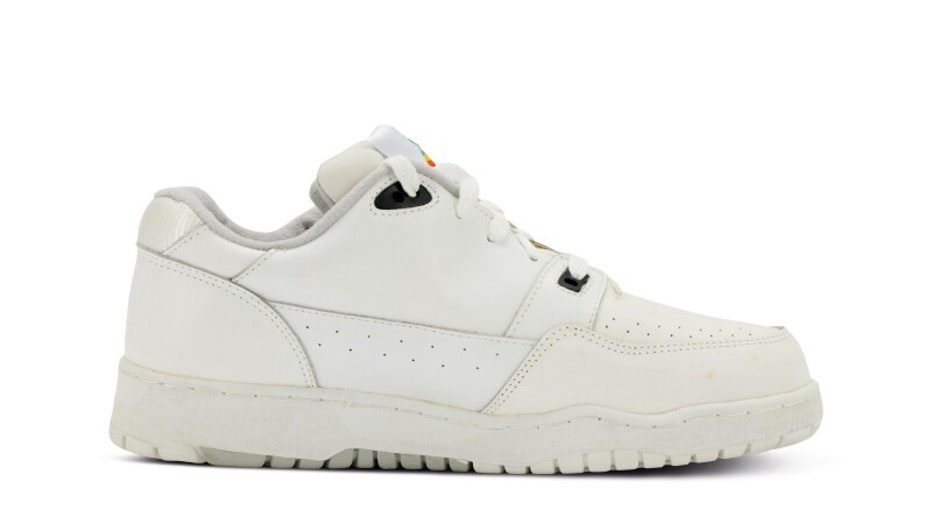 'Ultra rare' Apple sneakers for sale (Sotheby's)
The sneakers are new in a box with an extra pair of red shoelaces included, but "the shoes' condition is consistent with age."
READ MORE: 'Exceptionally rare' Rembrandt portraits rediscovered after 200 years in hiding
"Imperfections include yellowing around the midsoles and glue, and light marks on the toe boxes," Sotheby's said. "Sneakers manufactured 10 years or more prior to date of sale may display signs of age and may deteriorate faster with wear."
Visit the Sotheby's website for more information.