Americans traveling to Europe will need 'visas' starting in 2024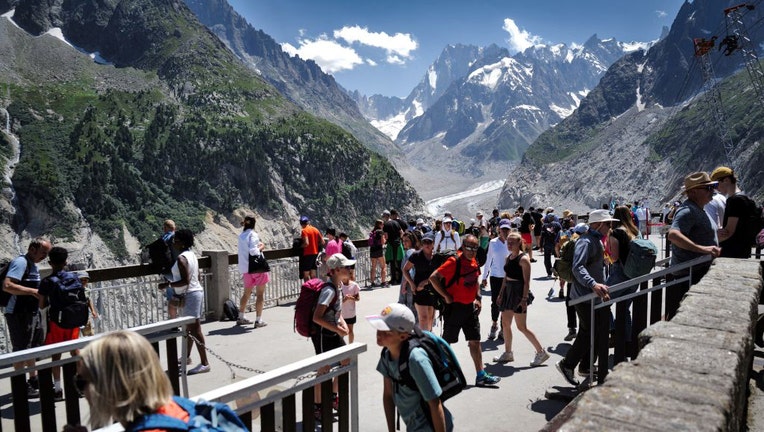 article
If you're planning a trip to Europe, it may not be as simple as just booking a flight and hotel stay. 
Beginning in January 2024, Americans will have to get travel authorization to enter 30 countries marking the end of visa-free travel in Europe for U.S. citizens. 
This week, the European Union announced a new security program mandating U.S. passport holders to obtain permission before heading to any of the visa-required countries like Spain, France, and Greece. It's kind of similar to a visitor visa a traveler would have to get before entering the U.S. 
An ETIAS travel authorization is an entry requirement for visa-exempt nationals traveling to the 30 European countries. The ETIAS website explains that the authorization is linked to a traveler's passport, and is valid for up to three years or until the passport expires. If an individual gets a new passport, then it's required for them get a new ETIAS travel authorization.
What's the process to get ETIAS approval?
Travelers planning a European vacation are required to visit the European Travel Information and Authorization System (ETIAS). If you want to improve your chances of getting travel authorization before your trip, you should apply early. 
RELATED: 3 in 5 Americans say inflation is affecting their summer travel plans, survey shows
The EU website notes applicants must submit their personal information, including their passport details, their job, where they live, and their upcoming travel plans and travel history.
Per EU guidance, vacationers should apply for the ETIAS travel authorization before booking a flight and hotel reservations.
Technically, a travel authorization is not the same as a residence permit or visa, according to the ETIAS website. For instance, if a traveler entering one of the visa-required countries listed already has a valid visa or residence permit, then he or she does not need to apply for travel authorization. 
How much does the ETIAS authorization cost?
The travel authorization fee is $8. Parents and legal guardians who need to get a travel authorization for minors can apply for them on their behalf. 
RELATED: Holiday travel: Is now the time to book airline tickets?
Is there an application fee?
Travelers under 18 years old or at least 71 don't have to pay the fee, and individuals who are family members of EU citizens or non-EU nationals who can move freely throughout the EU are also exempt.  
The EU explains on its website the importance of ensuring the applicant's passport information is accurate on the form (name, passport number, etc.) because you will be denied entry into a European country if any of the information on your visa is incorrect. 
How long does the process take?
According to the EU, applications can be approved in minutes, while others could take roughly four days. If additional information is needed or the person has to be interviewed, applications could take 14–30 days to process. If a person gets rejected for the travel authorization, they can appeal the decision. 
If you have made a mistake on your form, the quickest way to get the authorization is to submit another ETIAS application because a request to correct typos can take up to 30 days to process. If you have submitted an incorrect nationality or passport number, you will have to pay for another application.
Once the application is submitted, the individual will receive an email confirmation with an ETIAS number, which you should hold on to for future reference.
According to the website, having a valid ETIAS travel authorization doesn't guarantee a traveler automatic entry into a country. When you arrive at the border, border guards will verify that you meet entry conditions.  Travelers who do not meet the entry conditions won't be allowed into the country.
This story was reported from Washington, D.C.