AMC Theatres boasts 103-year record after historic sales week
AMC Theatres announced Monday it saw a record-setting level of admissions revenue during a seven-day period in which the debuts of the movies "Barbie" and "Oppenheimer" fell. 
The movie theater chain said the "highest recorded" weekly admissions revenue in its 103-years of operations happened in the week spanning July 21-27. The record applied both domestically and worldwide, according to AMC's press release.
AMC operates 10,500 screens in some 950 theaters around the world.
AMC THEATRES SCRAPS SEAT LOCATION-BASED PRICING PLAN
The company largely credited the movies "Barbie" and "Oppenheimer" bringing in droves of people to watch the films shortly after they first hit theaters July 21 with helping set the record.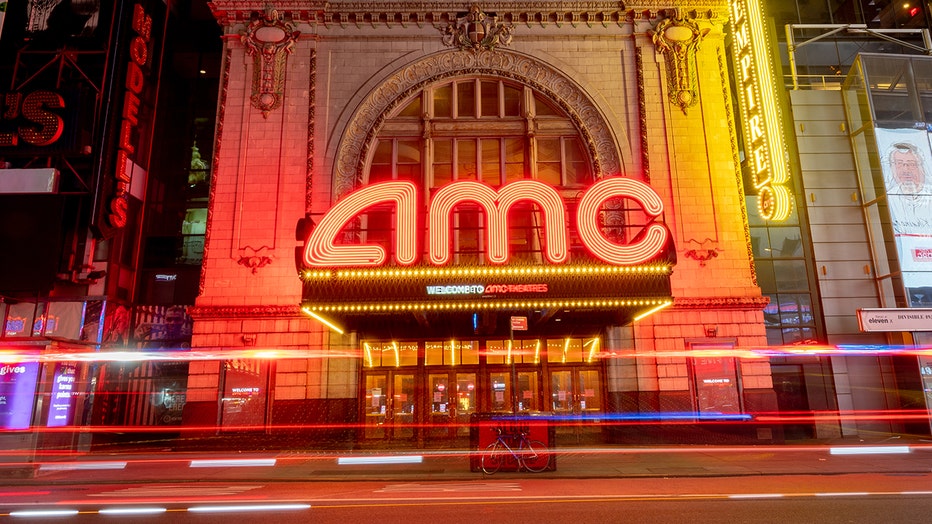 A view of the AMC Theater at Times Square during the coronavirus pandemic on October 18, 2020 in New York City. (Credit: Ray Rochlin/Getty Images)
In addition to becoming the best week in its history, the admissions revenues that AMC posted during the July 21-27 week beat all other weekends since the movie theater chain's locations could resume operations during COVID.
AMC Entertainment CEO Adam Aron also touted the movie theater chain company hitting a new highest grossing week on social media. He also said the "huge box office caused by Barbenheimer has to be a good and optimistic sign" for those "rooting for a full pandemic recovery" for AMC next year or the year after that. 
However, he noted, "none of this changes that the year-to-date box office remains lower than that of 2019, or that there is uncertainty due to our having to cope with the potentially debilitating writers and actors strikes."
Box Office Mojo indicated both movies have seen hundreds of millions in ticket sales globally since coming out. The worldwide box office gross for "Barbie" hovered around $774.5 million as of Monday afternoon, while "Oppenheimer" has brought in nearly $400.4 million, according data from the IMDb site.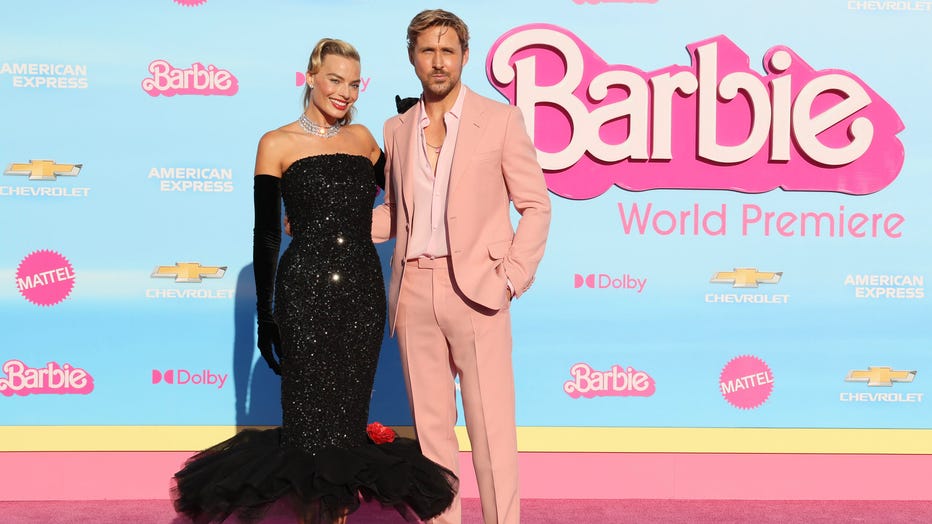 (L-R) Margot Robbie and Ryan Gosling attend the World Premiere of "Barbie" at Shrine Auditorium and Expo Hall on July 09, 2023 in Los Angeles, California. (Photo by Rodin Eckenroth/WireImage)
The Mattel and Warner Bros. Pictures collaboration features Margot Robbie as the iconic "Barbie" and Ryan Gosling as "Ken." In "Oppenheimer," Cillian Murphy takes on the titular role of J. Robert Oppenheimer, the physicist often referred to as the "father of the atomic bomb." 
MATTEL'S BARBIE EARNS OVER A BILLION EVERY YEAR
Many people have taken to attending showings of both movies on the same day.
AMC reported the four-day period of July 27-30 experienced global box office revenues that came behind just two other weekends in the past few years and that were "considerably more than double" year-over-year.
That came from the ongoing "strong" demand for Greta Gerwig-directed "Barbie" and Christopher Nolan-directed "Oppenheimer" — and from the performances of other movies, according to AMC. The movies "Haunted Mansion," "Sound of Freedom" and "Mission: Impossible — Dead Reckoning" were the others the company highlighted. 
The Tom Cruise-led "Mission: Impossible — Dead Reckoning Part One" made its official debut over two weeks ago, having since garnered over $448.5 million in box office grosses globally to date, according to Box Office Mojo.