50 years of hip-hop: Expert predicts future of music genre – and females are at the forefront
NEW YORK - This year marks the 50th anniversary of hip-hop, a cultural movement that began in New York City and quickly spread worldwide.
Lisa Evers, a reporter for FOX 5 New York and a long-time radio host at hip-hop station HOT 97, told FOX Television Stations that the music genre has predominantly been a "welcoming type of culture." 
"It's a culture that came out of the most underserved neighborhoods in America, in New York City, and primarily was created from the creative talents long ignored of Black and Brown people, particularly the young men," Evers said.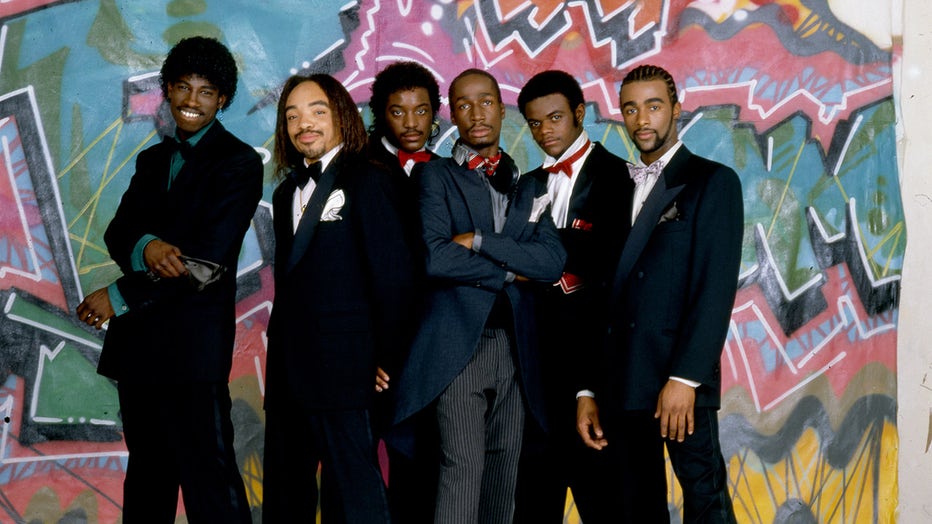 Portrait of Grandmaster Flash (third from right) and the Furious Five, formally dressed, and standing in front of graffiti painted cloth tacked up against the studio wall, New York, December 1980. (Photo by Anthony Barboza/Getty Images)
Early media coverage of hip-hop and rap music in particular rarely focused on the music itself. Instead, archives show stories focused on the more superficial side – like fashion – to the more serious side, like fears of violence. 
Local TV news aired footage of injuries from fights and even riots at concerts, particularly at Run DMC's "Raising Hell" tour in 1986. But the artists pushed back, insisting that their music was meant to provide a positive message for a community that might otherwise have been marginalized.
"Yes, the violence is there," Evers agreed. "But the much larger part is it was really on the cutting edge of bringing people from different races, different ethnic groups, different cultural backgrounds together."
Indeed, the art form overcame that stigma and evolved into one of the most significant cultural forces today, with rap music at hip-hop's epicenter. 
Currently led by stars including Kendrick Lamar, Eminem, Drake, Nicki Minaj and Future, the music genre continues to evolve. 
But where is hip-hop headed, and how will the art form continue to evolve over the next 50 years? 
Evers has her eyes on female artists. 
The future is female for hip-hop
"One of the biggest things [recently] has been the incredible explosion of female artists," Evers shared, noting Cardi B who became the first solo female artist to win Best Rap Album at the Grammy Awards in 2019.
Evers, 65, also cited other notable females taking the hip-hop spotlight including Megan Thee Stallion and Nicki Minaj, who she calls "The GOAT" or the greatest of all time.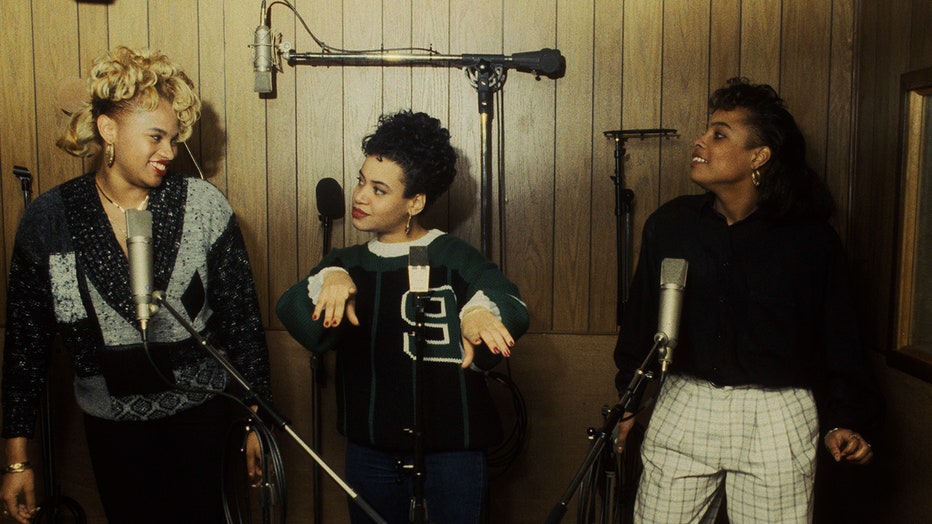 Rap group Salt 'N Pepa appear in a portrait taken in Bayside Sound Studios in Queens, New York City on February 6, 1989. (Credit: Al Pereira/Getty Images/Michael Ochs Archives)
"How could we forget her? We can't because she pioneered so many things years ago in the early stages of her career," Evers continued. "Even from these commercial endorsements and product endorsements and branding and all before we even talked about branding as a thing. She was already doing it." 
RELATED: Queen Latifah, Chuck D and more rap legends on 'Rapper's Delight' and their early hip-hop influences
Evers said the surge in female artists is something that was for a long time missing. While hosting radio shows, she used to ask herself, 'where are the independent women rappers?' 
But that's no longer the case. 
"...There's a there's a ton of them that are out there now. So I think that's a huge sign," Evers added.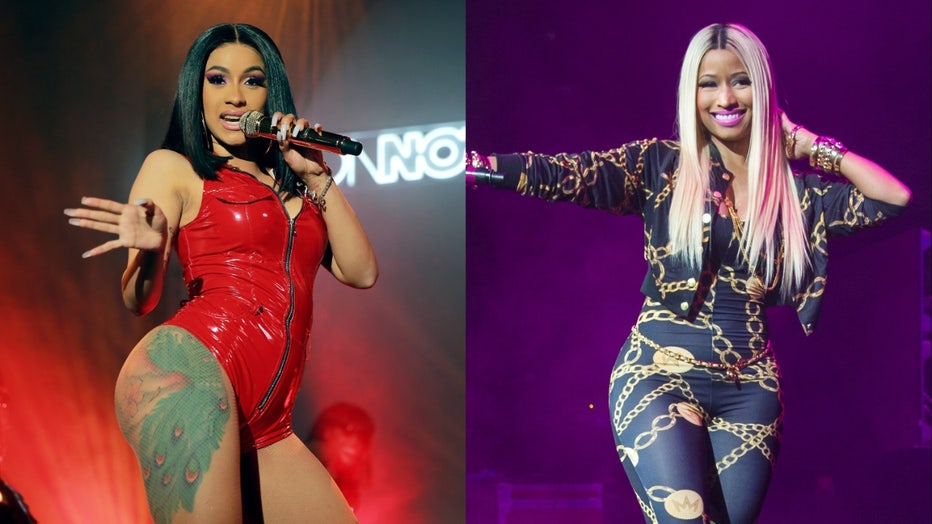 LEFT: Cardi B, RIGHT: Nicki Minaj (Credit: Rich Fury/Getty Images for Fashion Nova, Michael Stewart/WireImage)
Hip-hop goes international
Evers also predicted that hip-hop will continue to evolve with international artists adopting and taking more from the genre.
"I think it's just going to continue to get more international," Evers predicted. "When you look at 2022, a lot of the top songs have been sold by Latino artists rapping or singing or doing their version in Spanish." 
Bad Bunny is a leading example of this. Earlier this year, the Latin star earned his first No.1 on the Billboard 200 album chart. His new studio effort El Ultimo Tour del Mundo also debuted atop the listing, marking it as the first all-Spanish-language album to reach No. 1 in the 64-year history of the all-genre chart.
"You look at Bad Bunny, the spectacular success that he had," Evers said, adding that hip-hop is becoming "the culture of the world." 
"...And I think that's a really positive thing," Evers concluded. 
This story was reported from Los Angeles.